Executive Chef Ishika Konar of the Atmantan Wellness Centre, Pune, shares two uncommon but delicious recipes that are healthy to boot.
Sweet Ragi Pancake Stuffed with Coconut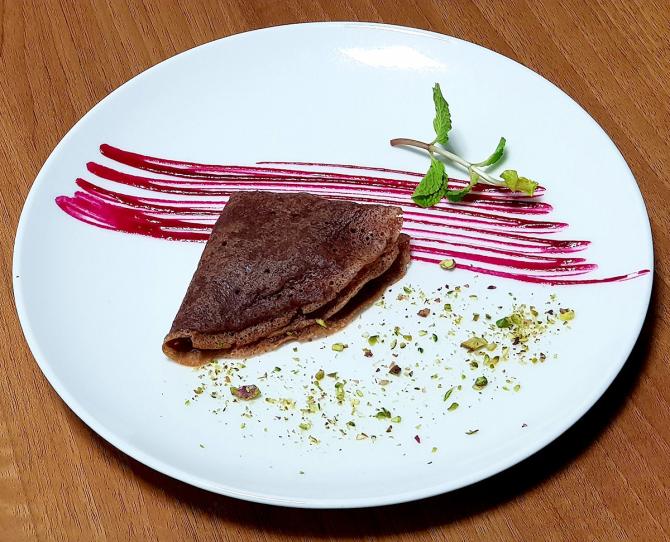 Ingredients
Servings: 5
100 gm ragi or finger millet flour
150 ml coconut milk
30 gm palm jaggery, powdered
3 gm cinnamon powder
2 gm baking powder
3 gm pistachio flakes
100 gm fresh coconut, grated
A little oil for frying
15 ml jaggery syrup, optional
15 ml honey, optional
Method
In a bowl mix the ragi flour with the baking powder.
Then add the cinnamon powder, palm jaggery and coconut milk.
Mix well to form a smooth batter.
Heat a non-stick pan and grease with a little oil.
Pour a spoonful of the batter in.
Spread lightly with a spoon to make into a pancake.
Once the pancake is cooked on one side, flip and cook on the other side.
Fry a little more and then serve onto a plate.
Stuff the pancake with a spoonful of grated coconut and fold it into a triangle.
You may top it with jaggery syrup or honey.
Garnish with 3 to 4 pistachio flakes and serve warm.
---
Bajra or Pearl Millet Payasam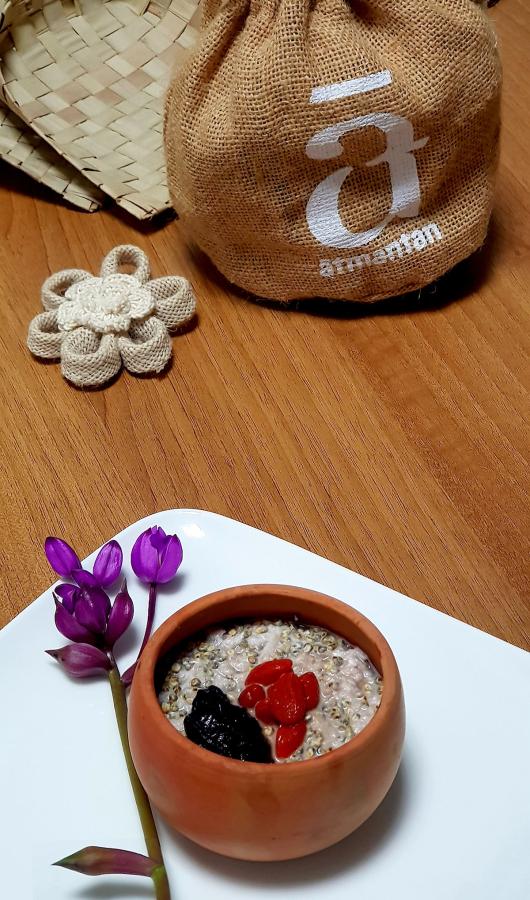 Serves: 5
Ingredients
50 gm whole bajra or pearl millet
500 ml coconut milk
150 gm palm jaggery
5 gm cardamom powder
2 bay leaves
10 gm dried prunes
30 gm goji berry
500 ml water (for the millet)
100 ml water (for the jaggery)
Method
Wash the pearl millets well.
Parboil the millets in the 500 ml water in a saucepan.
Once partly boiled, drain the excess water.
Add the bay leaves and coconut milk.
Cook the millets till they swell up.
Heat, in a separate pot/saucepan, the palm jaggery with the 100 ml water on low heat for 5 or 10 minutes till it becomes a syrup.
Add the jaggery syrup to the millets and cook for 5 minutes more.
Now add the cardamom powder and blend.
Serve the payasam warm, with dried prunes and soaked goji berries sprinkled on top.