New York is famous for its iconic and versatile bagel sandwiches, available at every street corner deli.
At delis you can choose whatever stuffing you would like for your bagel sandwich and toast them or not.
Have them for breakfast with eggs in them. At lunch. Or anytime.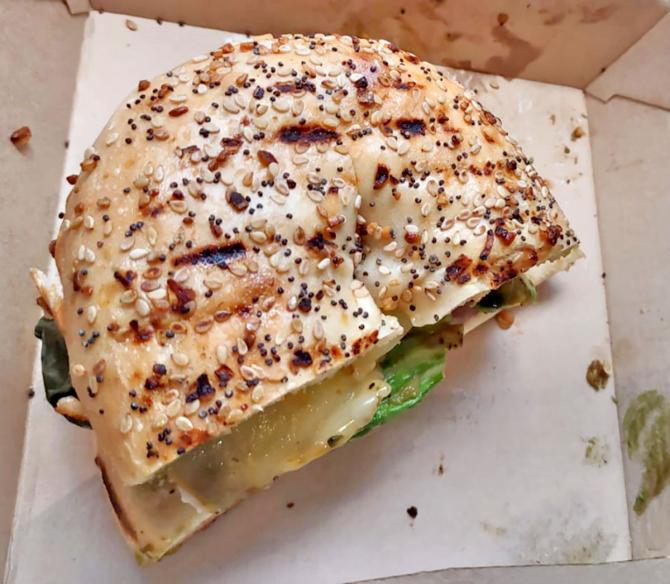 My bagel sandwich fix always feature avocado, pickles and Munster cheese and every time I go back to New York to visit family, I return to my favourite Speedy's at Herald Square, Manhattan, and tuck into one.
Bagel sandwiches are pretty easy to recreate, given that bagels are now available at many a bakery. Else use pau or a bun.
Do try to locate a nicely-ripened avocado and good slices of a better cheese like white cheddar or Emmental. Meat eaters might like to add bacon or tuna.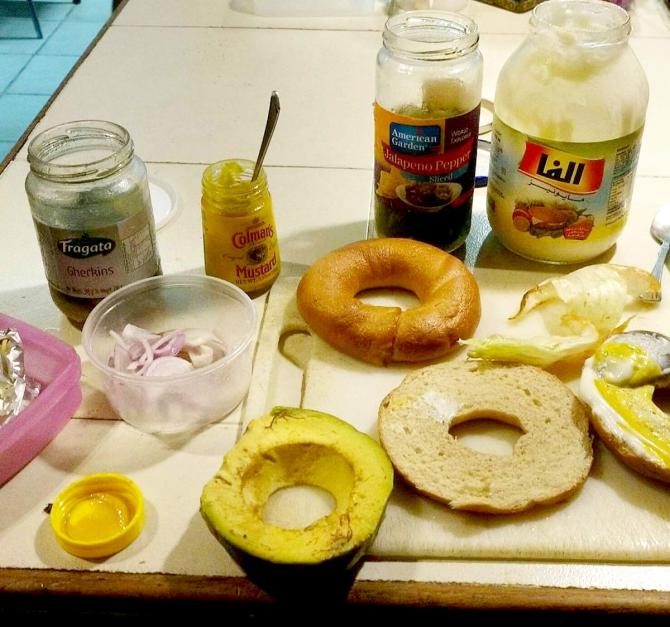 New York-Style Bagel Sandwich
Serves: 1
Ingredients
1 bagel
2 iceberg lettuce leaves
2-3 thick slices avocado
3-4 onion rings
3-4 slices dill pickle or cornichons or gherkins or pickled cucumbers
2 slices Emmental or white cheddar cheese or else 4 tbsp grated Amul cheddar
3-4 slices jalapeno peppers, available for purchase online and at large grocery stores
1 heaping tbsp mayonnaise
2 tsp mustard paste
Pinch salt
Pinch black pepper powder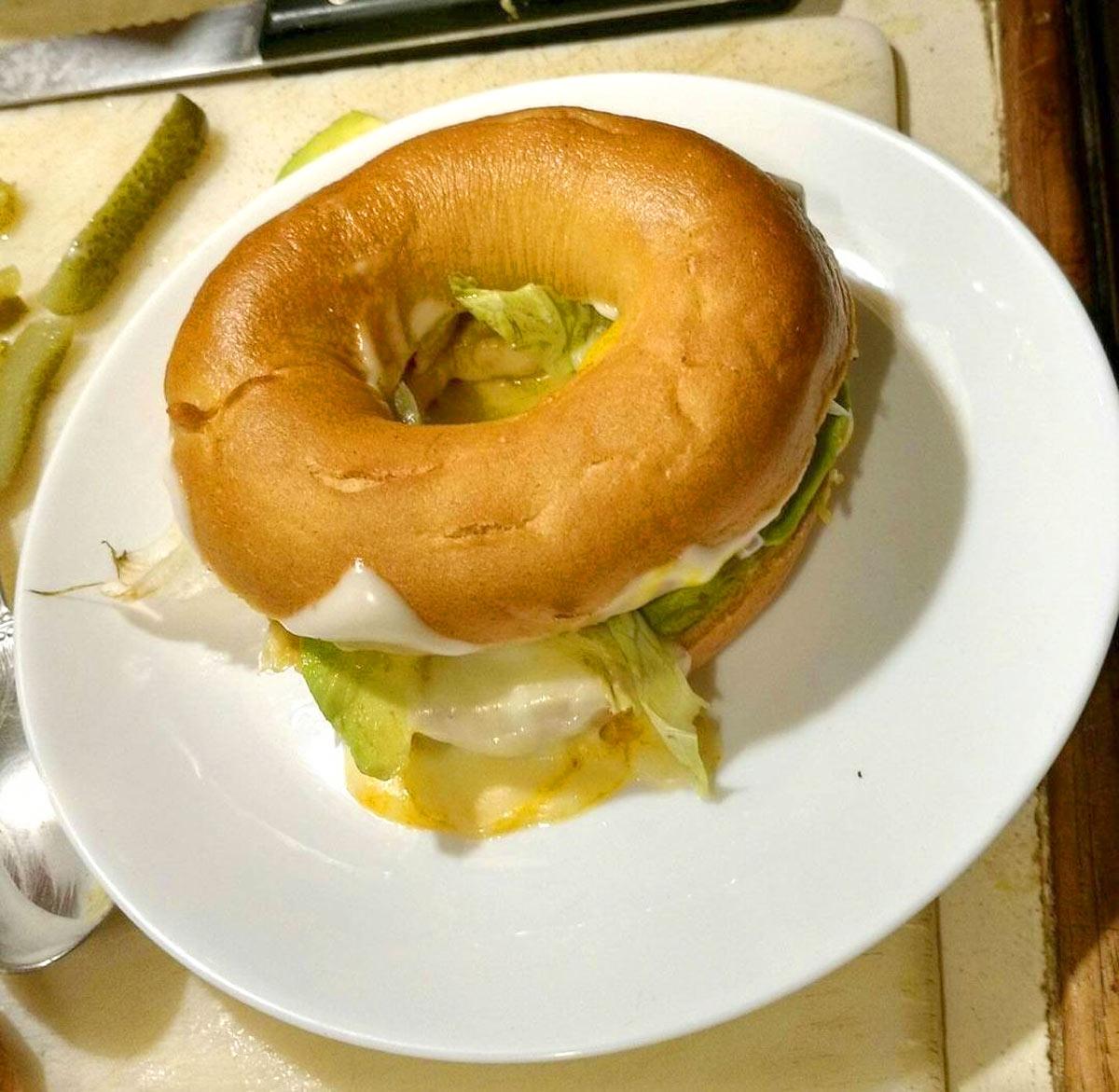 Method
Cut the bagel into two slices (please see the second picture).
Spread the mustard and mayonnaise on one slice.
Add the lettuce and the cheese, onions.
Layer next slices of jalapeno, dill pickle.
Lastly place the slices of avocado and sprinkle with pepper and salt.
Close the sandwich with the second bagel slice and cut in half with a large sharp knife and grill in the oven or microwave for 2 minutes to soften the cheese.
Zelda's Note: Bagel sandwiches are basically mix and match and can be stuffed with whatever takes your fancy.
You can also try: Sliced green olives, cream cheese, finely chopped spring onions or scallions, slices cucumber, slices tomato, slices capsicum, a fried egg, fried bacon, fried slices eggplant, rocket leaves, baby spinach leaves, fried slices zucchini, fried slices mushrooms, sun-dried tomatoes, mashed tuna, chicken salad, ham, salami, smoked salmon, hot sauce, vegan cheese.