Bethica Das from Sharjah shares her favourite winter recipe. You can share yours too!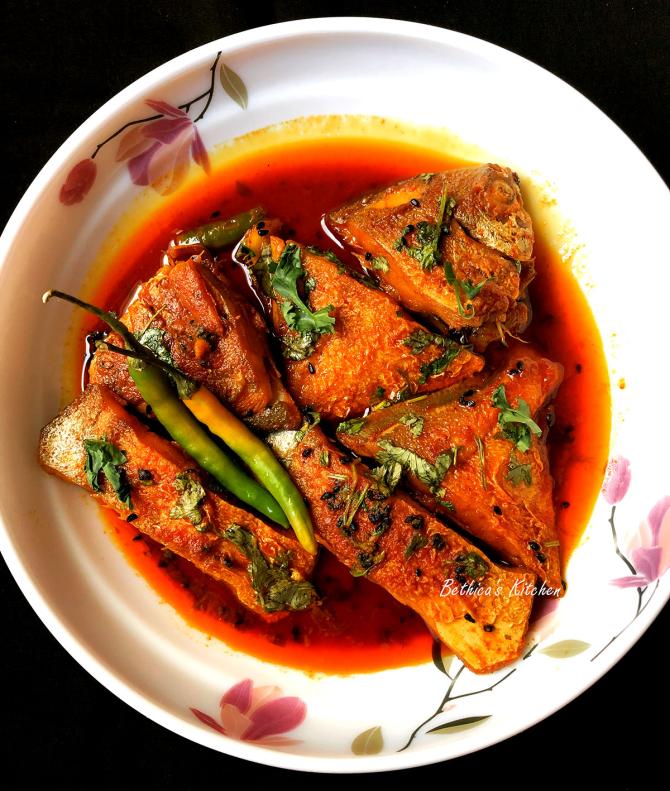 "My most favorite winter lunch is and will always be fish curry and rice," says Bethica Das, who shares a simple Bengali home-made fish curry cooked in mustard oil with minimum of spices.
"It just has red chili powder and turmeric powder as the base of the gravy. It's that simple with minimum effort but maximum flavour," she adds.
Pomfret Macher Tel Jhaal
Ingredients
2 pomfret fish, cut into 3 pieces each
3 tbsp mustard oil
½ tsp nigella seeds
2 green chilies, slit
1 tbsp red chili powder
½ tsp turmeric powder
Salt to taste
1 tsp coriander leaves, chopped
Method
Marinate the fish with a pinch of turmeric powder and red chili powder for 10 minutes.
Mix the remaining turmeric powder and red chili powder in ½ cup water and keep aside.
Heat 2 tbsp oil in a pan and fry the fish on both sides till light brown in colour.
Drain and keep aside.
Temper the same oil with nigella seeds and green chilies.
Saute for a few seconds.
Add the chili paste and salt to taste.
Bring it to a boil and gently drop in the fried fish.
Cover and simmer on a low flame till the gravy reduces slightly.
When done, drizzle the remaining mustard oil and switch off the flame.
Keep it covered for a few seconds.
Garnish with coriander leaves and serve with hot steamed rice.
Share Your Winter Recipes!