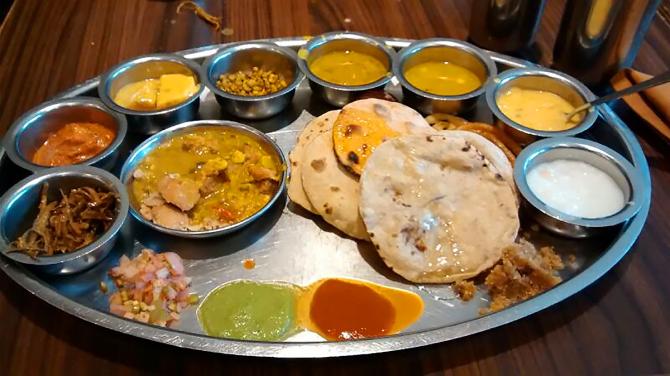 Celebrity nutritionist and bestselling author Rujuta Diwekar has shared a list of winter foods you must include in your diet.
Rujuta also explained how you can make them a part of your daily meals for maximum benefits.
Take a look!
1. Bajra:As bhakri, laddoo, khichdi, bhajani thalipeeth, etc. Rich in B vitamins, promotes muscle gain, boosts hair growth.
2. Goond: As laddoo or goond paani, roasted in ghee and sprinkled with sugar. Great for bones, improves sex drive, good digestive aid.
3. Green vegetables: Palak, methi, sarson, pudina and especially green lasun. Anti-inflammatory, reduces burning in hands and feet.
4. Kand: Root veggies of all kinds -- as tikkis, sabzis, specialty dishes like undhiyo, roasted and eaten with seasoning of salt and chilli powder. Prebiotic, aids weight loss, improves digestion and assimilation of nutrients.
5. Seasonal fruits: Sitaphal, peru, apple, khurmani. Enjoy them ripe, eat fresh and whole after washing. Good mid meal. Rich in micronutrients and fibre, helps with hydration of skin.
6. Til: as chiki, laddoo, chutney, seasoning. Rich in essential fatty acids, Vitamin E. Good for bones, skin, hair.
7. Peanuts: Have them boiled or roasted, turn them into a chutney, use them for seasoning salads and sabzis. Amongst world's healthiest foods, rich in Vitamin B, amino acids, polyphenols. Good for heart.
8. Ghee:Cook in ghee, add ghee to dals, rice, bhakri, bhatis, rotis. Helps with assimilation of Vitamin D, taste enhancer.
9. White butter: Dollop on bhakri or bhajani thalipeeth, added to saags and dals in winters. Helps with joint lubrication, skin hydration, bone health, critical for #wfh induced load on neck and spine, reduces gas.
10. Kulith: Made into a paratha, soup, dal etc. Prevents kidney stones, beats bloating, good source of protein, fibre and micro-nutrients.