Customised, personalised products -- objects that are quirky, fun and completely unique -- are the current rage in gifting, says Amrita Singh.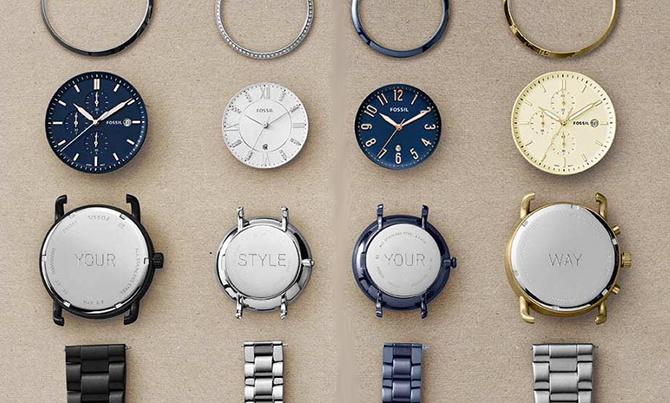 Fossil watches
The American watchmaker has been in vogue since the 1980s, but it hasn't stopped innovating.
You can now add some me-value to its brand value by designing your own watch, available for both him and her.
Choose between chronograph or 3-hand dials, add an engraving (free of cost), swap the stainless steel for leather -- it's all in your hands.
Available on: fossil.com
Price: Starts at $150 (excluding freight)
---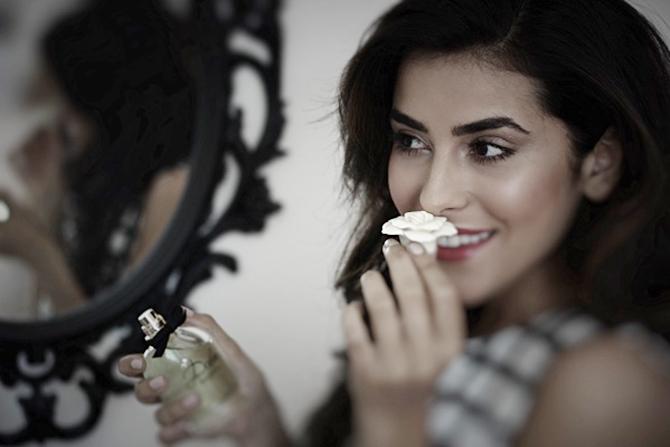 Your own perfume
Money can buy you anything, and certainly a bottle of your own bespoke perfume, infused with your 'dreams, moods, personality and memories'.
It's all going into a luxurious little handcrafted bottle made with hand-blown glass.
Choose between three 'creative interpretations' of what is to be your own perfume and ensure you leave a lingering effect wherever you go.
Available on: 3003bc.com
Price: Starts at Rs 500,000 (per 100ml)
---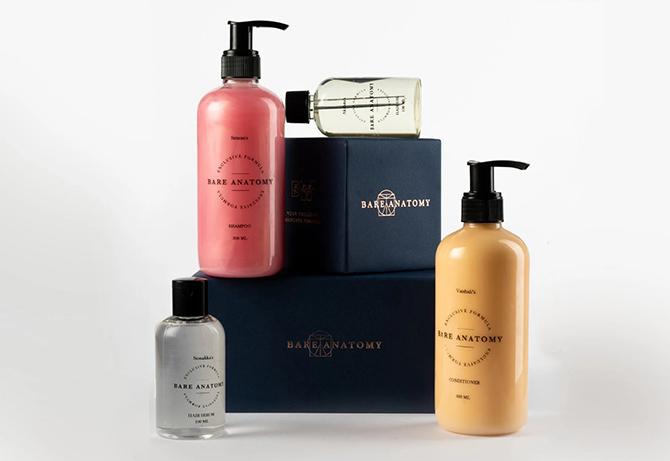 Bare Anatomy
This personalised hair care brand lets you create your own shampoo -- or conditioner, hair mask, serum -- through an extensive online hair quiz.
Based on the details you input about your hair texture, scalp type, hair length, volume and even the width of one strand, globally trendy salves like shea butter from Ghana and argan oil from Morocco make it to the palm of your hand.
Available on: bareanatomy.com
Price: Starts at Rs 750
---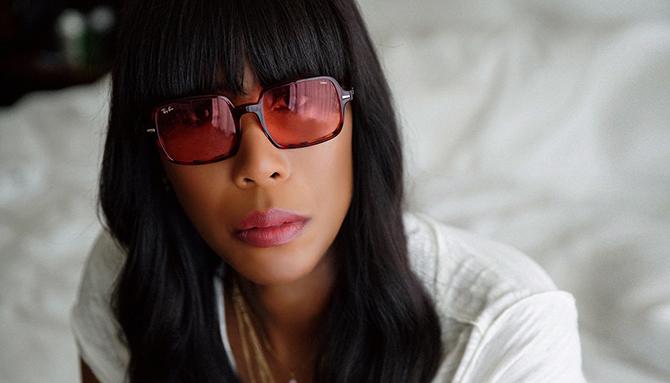 Ray-Bans
Is there anyone alive who wouldn't look good in a pair of classic Aviators?
We don't know any, but for those determined to gild the lily, Ray-Ban now sells customisable Wayfarers, Clubmasters and Clubrounds among its other popular designs.
You can fiddle with the lenses -- polarised, mirrored or gradient -- and the frames to create a Ray-Ban that is unique and yet evergreen.
Available on: ray-ban.com
Price: Starts at $163 (excluding freight)
---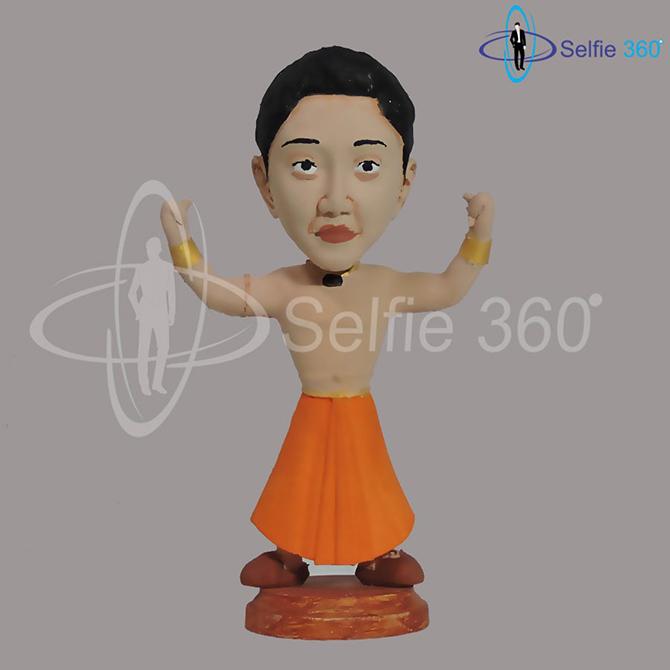 Bobbleheads
For compulsive collectors of kitsch, here's an idea that should get heads nodding in approval.
Upload a photo of the person you would like to gift a miniature, collectible nodding doll to and see her or his face on the oversized head of the bobblehead.
All kinds of pre-designed miniature silicon figures are available to poke fun at your chosen one -- from an Indian armyman to Chhota Bheem.
Available on: engrave.in
Price: Rs 5,999
---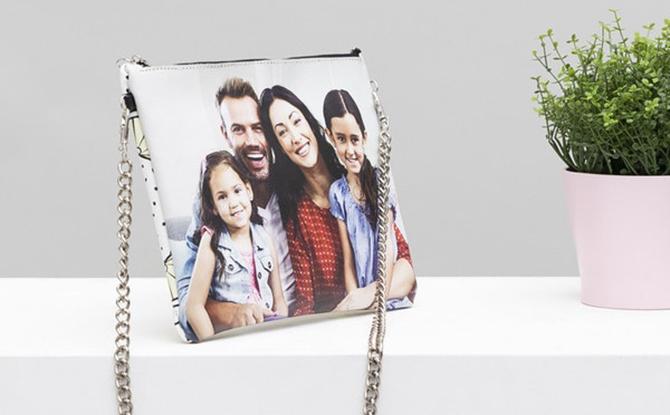 Bags of Love
You'll never lose this bag at the airport.
Because this company specialises in blowing up your snapshot of choice on your bag of choice.
No name tag needed.
With makeup kits, school bags, travel bags, gym bags and almost every other kind of bag to choose from, these handmade photo gifts can either win you a lot of love or some creepy stares.
But it's all about how you carry it.
Available on: bagsoflove.in
Price: Starts at Rs 3,000
---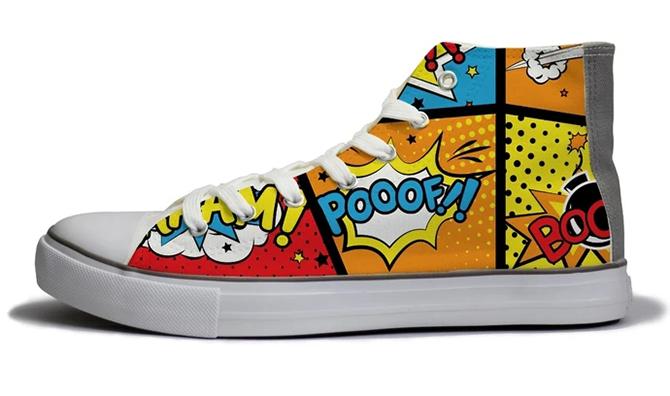 Rivir sneakers
The sneaker revolution we've all been hearing about doesn't seem to be ending any time soon.
And reviving the cherished PT shoe with quirky graphic designs is Ankeeta Deb, an artist who has been painting canvas shoes since she was a schoolgirl.
With over 250 ready designs to choose from and the flexibility to create a design that is unique, Rivir is also affordable, unlike other quirky sneaker options.
Available on: rivir.in
Price: Starts at Rs 1,500
---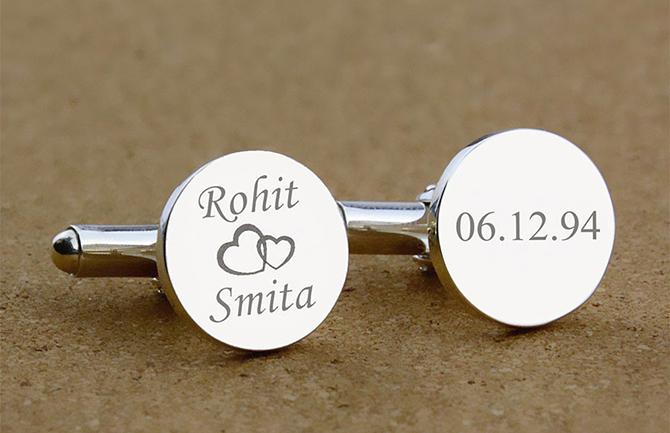 Engraved cufflinks
This wedding season, wear your loved one's name, your favourite date, a treasured design or all of the aforementioned on your sleeve.
Brass and wooden cufflinks with personalised, engraved text will be delivered to your doorstep within 8 to 10 business days.
Own your formals with these cufflinks or gift them to a special someone who can rejoice in button-sized happiness.
Plus, it's made in India.
Available on: engrave.in
Price: Starts at Rs 2,100
---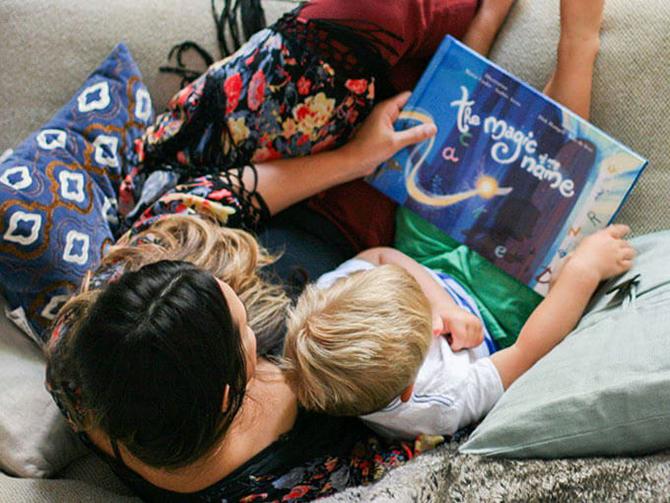 My Magic Story
Here's a novel way to put your child at the centre of a story.
An algorithm creates stories based on the name of the child and date of birth, offering you personalised collections in 18 different languages.
Based on the letters of the name, the algorithm can make your child either the centre of attention at Liverpool FC or transport her to a land where she learns why she is magical.
Available on: mymagicstory.com
Price: Starts at euro 23
---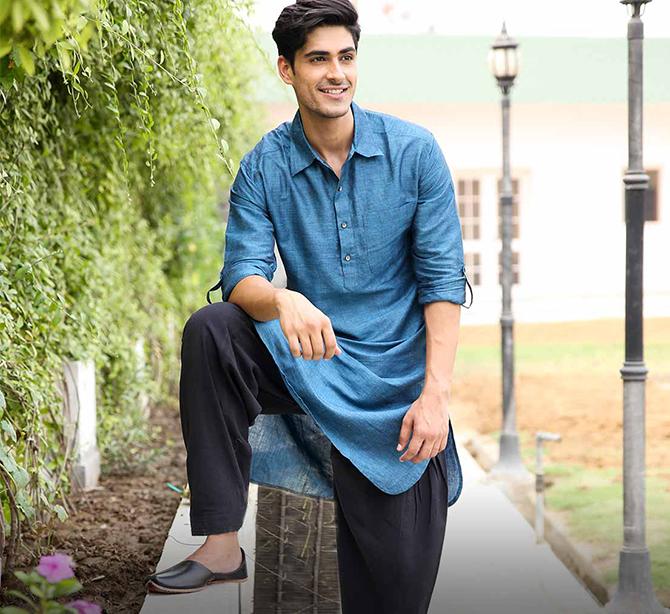 Fabindia
Can't find what you are looking for at Fabindia's very many outlets?
Create your own kurta on the company's Web site.
Available only for men right now, it involves choosing the fabric, body fit, type of sleeve, cut and buttons to get a tailormade kurta that bears a Fabindia tag.
A case of mass(ish) market becoming bespoke.
Available on: fabindia.com
Price: Starts at Rs 1,500
---