Who doesn't love a good cheesecake, especially if it has a tinge of vanilla? Here's a special recipe shared by pastry chef Namal Kalubowila of Movenpick Hotel Colombo, Sri Lanka.
Vanilla Marble Philly Cheesecake
Cook time: 6 hours; Prep time: 40 mins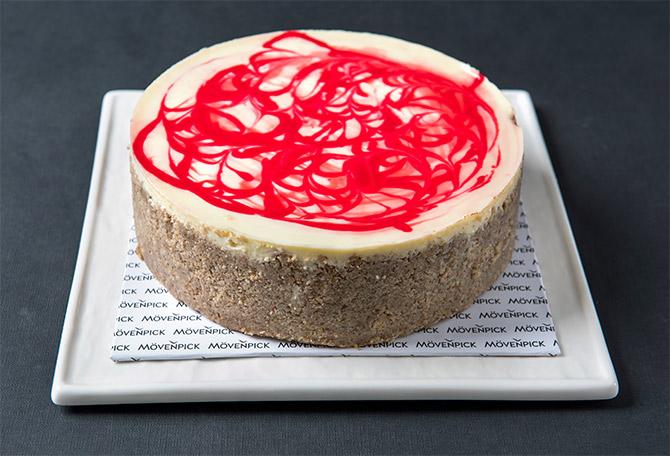 Ingredients:
For the base:
105 gmgraham crackers, crushed
40 gm sugar
40 gm butter
For the filling:
455 gm Philadelphia cream cheese
150 gm icing sugar
1 tsp vanilla
1/8 tsp salt
360 gm whipping cream
Method:
For the crust:
In a small bowl, combine the crushed graham crackers, sugar and melted butter. Coat the crushed graham crackers with the butter. In a 7-inch springform pan, spread the mixture in an even layer and press firmly. Set aside.
For the filling:
Combine the cream cheese, icing sugar, vanilla and salt in a large bowl. In a mixer or blender, mix all ingredients at medium speed until soft and smooth.
Once the mixture is smooth, add the cream while whisking the mixture at low speed. Gradually increase the speed and whip until the mixture can hold stiff peaks or for about 3-5 minutes.
Pour the filling into the springform pan, over the crust. Refrigerate until the filling is firm. Approximately for 6 hours or overnight.