Chef Kuldeep Garude, Executive Chef, Elior India shares his special winter recipe.
Curried Lentil and Apple Soup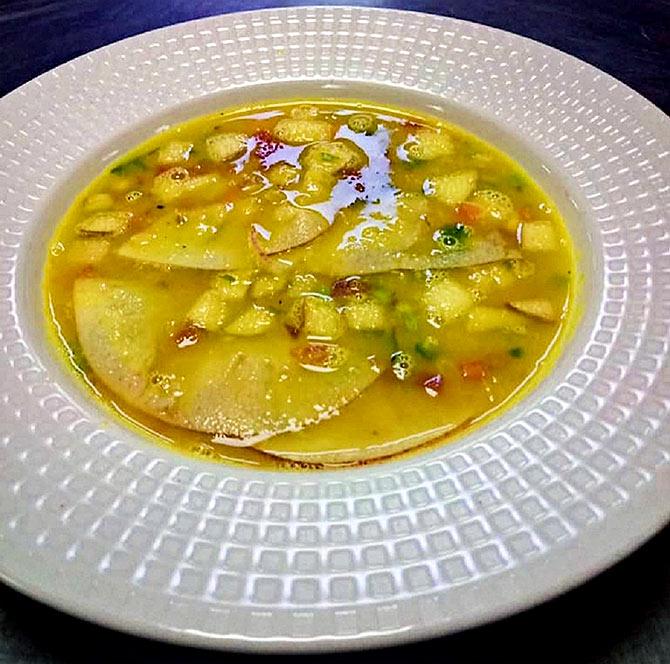 Ingredients:
50 gm toor dal
50 gm masoor dal
10 gm ginger
20 gm garlic
20 gm tomato
20 gm carrot
1 apple
05 gm coriander
05 gm salt
05 gm turmeric
05 gm cumin
10 ml ghee for tempering
05 gm black pepper
05 ml oil
Method:
Sort, wash and soak toor dal and masoor dal for 2 hours. Heat little oil and add ghee in a pan. Add cumin seeds and let it crackle. Add chopped ginger, garlic and saute.
Add chopped carrots, tomatoes, lentil and water. Give it a boil till the dal is dissolved completely. Add chopped apple and cook till it becomes soft. Adjust the seasoning. Garnish with chopped coriander, cracked pepper and serve hot.
---
Macaroni Pasta with Root Veg Medley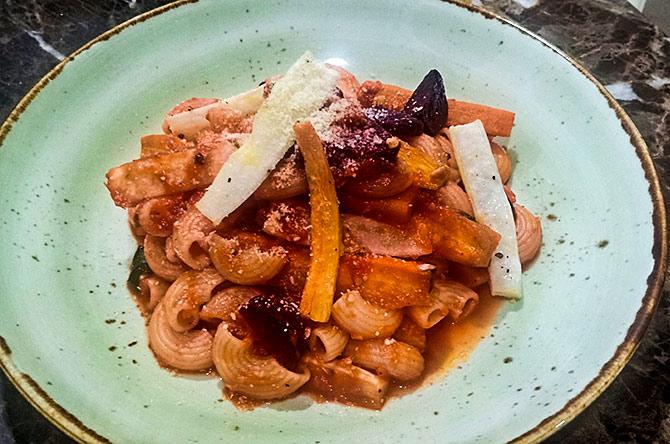 Ingredients:
150 gm macaroni pasta
20 gm Parmesan cheese
10 gm garlic
20 ml olive oil
20 gm carrot
20 gm beetroot
20 gm radish
5 gm salt
5 gm black pepper
5 gm basil
100 gm tomato concasse
Method:
Boil water in a pan and add salt. Blanch pasta till al dente. Strain and drizzle oil so that the pasta does not stick
Wash and peel the carrots, beetroot and radish. Cut lengthwise. Marinate with salt, pepper and olive oil. Roast in pre-heated oven at 180°C.
In a pan heat olive oil add chopped garlic, tomatoes without their skin, salt and pepper. Cook till saucy consistency. Add the roast vegetables and boiled pasta. Add crushed basil. Garnish with chopped basil and Parmesan cheese.
---
Jaggery and Winter Red Wheat Granola Crumble with Greek Yogurt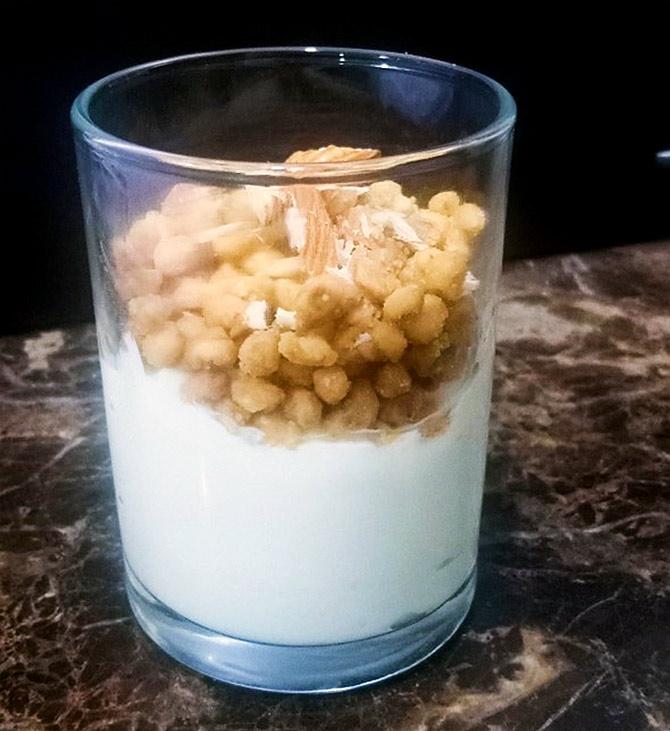 Ingredients:
50 gm Greek yogurt
50 gm whole wheat grain
10 gm almond
20 gm jaggery
10 gm ghee
20 gm sesame
Method:
Slow roast whole wheat in a heavy bottom pan. Heat jaggery with little water till thick consistency.
Add chopped almonds and sesame. Add roasted wheat.
Apply ghee on silicon pat. Add the mixture and let it cool. Using your hands, crumble the mixture. In a bowl take Greek yogurt, top up with jaggery wheat granola.