The Top Chef star wrote a lengthy post about her childhood struggles and her family's journey to the United States.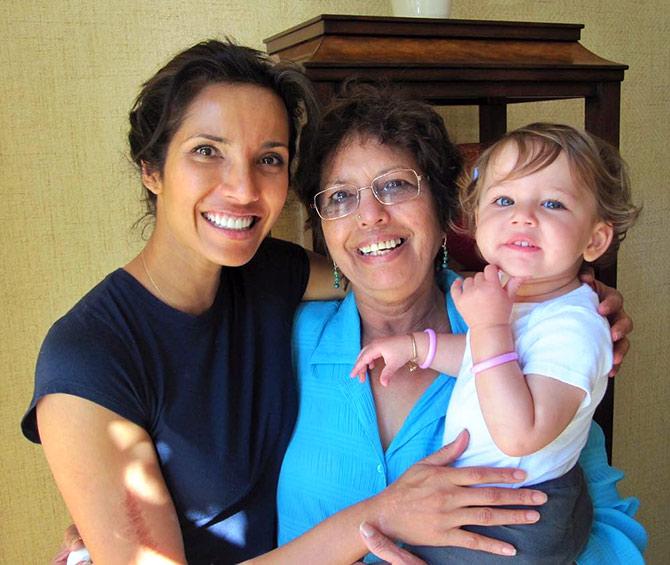 Padmalakshmi has always spoken her mind -- be it about racism, bullying, gender diversity or body positivity.
Few days ago, the supermodel spoke about why children shouldn't worry about gun violence or stop going to school.
Madras-born Padmalakshmi was four when she emigrated to the United States with her mother.
In a column she recently wrote for CNN, the bestselling author described an incident from her childhood which left a lasting impact on her.
'I was two years old when my mother left me in India with my grandparents to come to the United States,' the Top Chef host wrote.
'She was fleeing an abusive marriage, and needed to find a job and a safe place for us to land. I didn't understand.'
'Every day, I'd sit on a step outside our house waiting for my mom to come back from work in America. The anguish of separation may have even contributed to a skin condition I developed around that time -- terrible blisters all over my body in the summer heat, so bad my head had to be shaved,' the model wrote.
'Today, I am far removed from that lost little girl who desperately missed her mother. But as I watch the Trump administration forcibly separating children from parents as they make their way to the United States looking for refuge, my heart breaks.'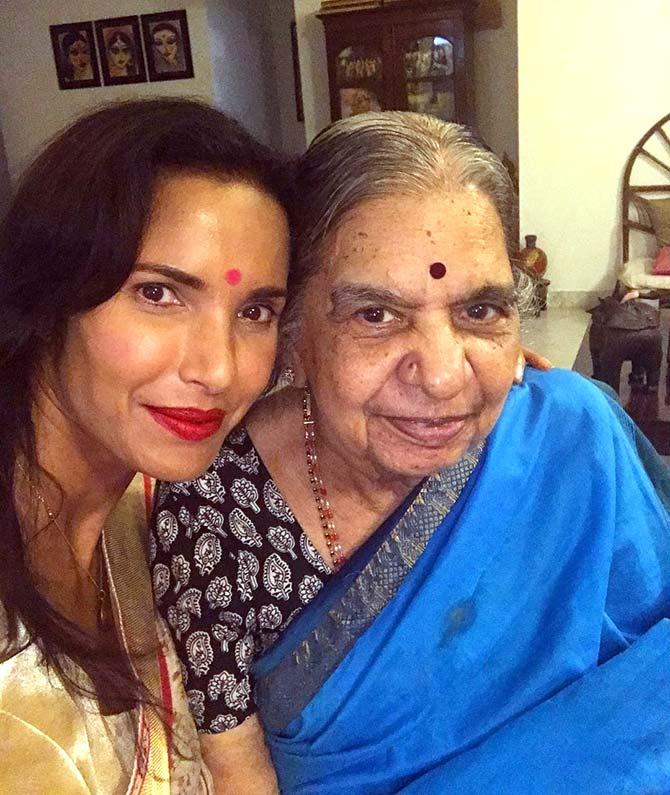 The supermodel who is single mother to eight-year-old daughter Krishna Thea had a message for the Trump administration about the new zero tolerance policy on migrants.
'According to government figures, more than 700 children were separated from their parents from October 2017 through April 2018, including more than 100 children under the age of 4. Many of them came from violent countries in Central America to seek asylum in the United States and presented themselves to immigration officials without breaking any rules,' Padmalakshmi wrote in her column.
One of the parents who was separated from her child and deported to her country, Padma said, reminded her of her own mother.
The model then went on to explain how a child felt safest in the mother's company.
'I know from experience that when a child is in her mother's arms -- even in chaotic circumstances -- all is right in the world. When that bond is broken, the child is unmoored,' the model said.
'The temporary loss of my mother affected my confidence and my ability to see the world in a positive light. Even today, people close to me tease me that I'm always doom and gloom, that my mind goes straight to the worst-case scenario,' she said.
'When I finally came to the United States at 4 years old, I remember catching my first glimpse of my mother at JFK airport, so pretty and carrying an afghan she had knitted for me -- and thinking the world was whole again.'
'I keep thinking how different our story might be if we came seeking asylum today: I could be that child, pulled from her mother's arms by strangers, screaming in agony, confusion and terror. And my mother could be that woman -- bereft, stunned -- who lost the one thing that in migrating she was trying to protect.'
Is the Trump administration taking notes?