We'd asked you, dear readers, to tell us what your first salary was and what it meant to you at the time.
Here are some interesting ones we received. You can share your stories too!
Soubhagya Kanungo, 34 from Cuttack, Orrisa shares his inspiring story: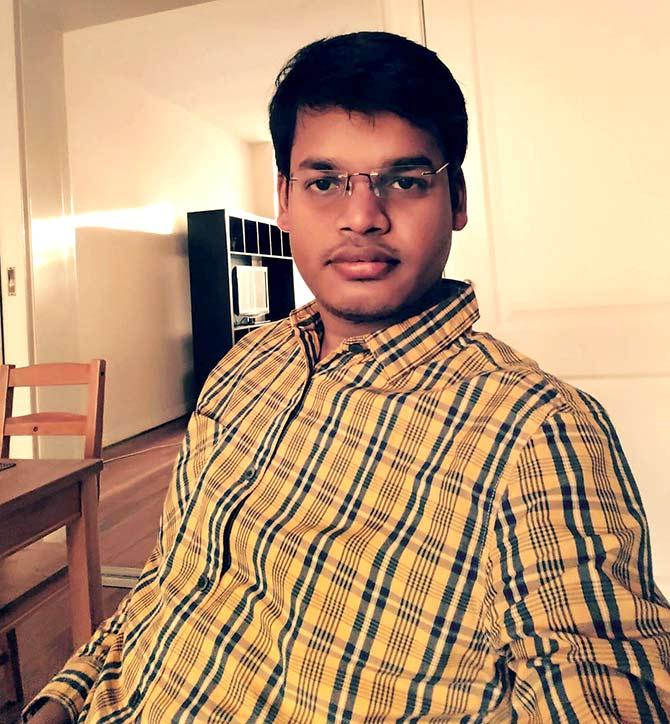 "I completed my engineering in 2008 and was selected by one of the IT companies.
"Unfortunately due to the global recession, I couldn't join them as planned.
"I applied for the post of a lecturer in a diploma college nearby.
"Out of 70 odd people who had applied for the post, I got selected.
"I was excited to earn my first salary.
"In August 2008, after a month of hard work, I got my first salary of Rs 5,100.
"I bought some books to prepare for MTech and also got some sweets for my family.
"Since that day, I have always felt independent and never asked my father for monetary help.
"This has been a huge achievement for me.
"I even paid my PSU exam fee with my salary.
"I'm so grateful to the college for giving me the first opportunity to become financially independent."
---
CA Manoj Mehta, 39 from Bengaluru tells us how his first job inspired his career:
"I started my part time job in year 1994 when I was in class 11.
"I used to attend school in the morning and work as an investment consultant after school.
"At 2.30, I would have a lunch break followed by office between 5 pm and 8 pm.
"My first salary was Rs 300. I gave it to my mother.
"Even while pursuing my CA article-ship I was working part-time.
"My first job gave me immense knowledge about investments, learning and behavioral aspects of people.
"I thank my mother for encouraging me to take the job. I also want to thank L M Mehta who managed the office where I worked.
"I became a qualified CA in 2003. Twenty five years later, I am working as head of taxation at Tally Solutions."
---
Jagadeesh R who currently works as a web consultant in Bengaluru also shared his story:
"My first salary was Rs 2,250 in January 1994.
"I worked as a marketing executive in Skynet Worldwide Express, a courier service company located in Church Street, Bengaluru
"With my first salary, I bought a new Suzuki Samurai bike which had just launched in India. It was priced Rs 35,000.
"My mother gave me Rs 30,000 and borrowed Rs 5,000 from my close friend Raja. I had agreed to pay him Rs 1,000 each month for 5 months.
"I returned the money I had borrowed from my friend in 5 months.
"My first salary gave me a sense of pride and made me a responsible person.
"I want to thank my bosses Gopinath and Bhaskar, my mother and my friend Raja for supporting me and shaping my career."
---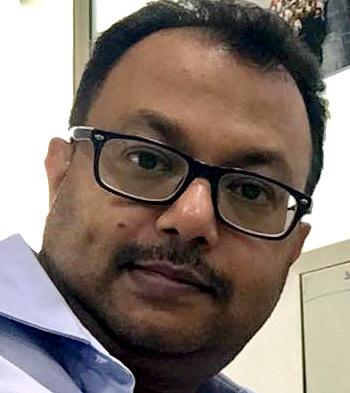 Saptaswa Sarkar, 43 from Kolkata shares what he learned from his first job:
"In 2002, after my MCA, I had to move out of Kolkata for my first job.
"The IT industry was down because of 9/11 and dot com market had busted out too.
"I managed to get into a small IT firm in Kodambakkam, Chennai.
"It was a sales/marketing job.
"I had to visit the engineering colleges in Chennai to get the students enrolled for paid projects.
"There was no fixed salary or commission. That was the earning model for the company
"Those were tough times, but I learned a lot.
"One day, my manager asked me "How much money do you need to get yourself fed?"
"It was insulting; but I could not raise my voice.
"I was angry but kept my head down and started summing up the cost I had incurred so far.
"Before I could answer, the manager held out his wallet from his back pocket and offered me Rs 500.
"Till date, I could not get over the moment.
"I did not have the luxury to enjoy with my first earned money but I still have the money intact -- even though it is not valid after demonetisation.
"I have secured it to mark the worst day of my life. It only inspires me to work hard and earn better."
---
Shahnawaz Shaikh, 50, from Kurla, Mumbai says:
"In 1986 I joined a transport company to help my family. Salary was fixed at Rs 500 per month.
"But at the end of the month, the manager gave me Rs 600 as he and our owner was very happy with my work.
---
Sachin Solanki received his first salary in 2004. He says:
"I started working in 2004. I was a direct sales agent with Standard Chartered Bank.
"I used to collect documents for loans and credit cards. My first salary was Rs 3,500.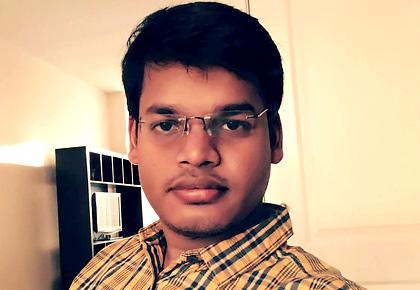 ---
Dear readers, do you remember what your first salary was?
When did you receive it? Which year was it?
Do you have a photograph of it?
What did it mean to you at the time?
Tell us all about it.
What was your first job and salary? And how did you spend it?
Did you buy a sari for your mum or a gift for your girl/boyfriend?
Write in to us at getahead@rediff.co.in (Subject line 'My First Salary') along with your NAME, AGE, LOCATION and photograph, if possible. We will publish the best responses right here on Rediff.com!