We'd asked you, dear readers, to tell us what your first salary was and what it meant to you at the time.
Here are some interesting ones we received. You can share your stories too!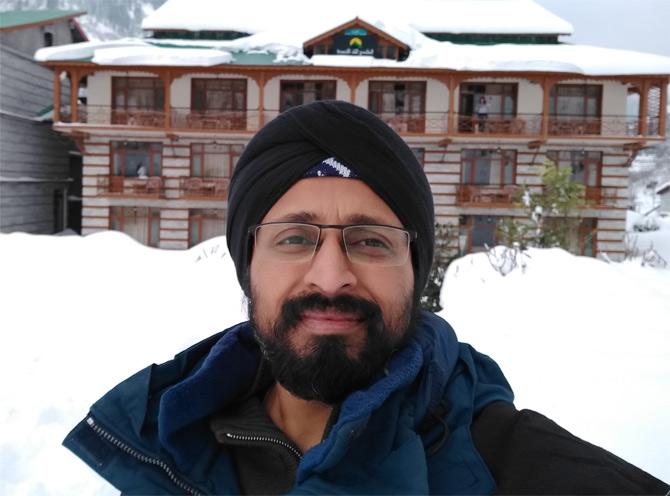 Amritpal Singh (pictured above) shares his story:
"I started my career working in a company which was engaged in selling holiday packages. I did not get any salary for this. It was commission based; I would get paid only if I made a sale.
"I think I worked there for 5 months and only managed to earn around Rs 2,500.
"In 1999-2000, I got my first job in a company selling office automation equipment in New Delhi. My first salary there was Rs 2,400 per month."
---
Rediff reader Sagar Kadam says:
"In 2005, worked as a trainee engineer in 2005. My first salary was Rs 3,761.
"I remember, I was given it in cash. Once I reached home I spread all the notes on my bed and kept staring at it as I had earned something for the first time.
"I slept on the same notes that night."
---
Parmod Kumar also remembered his early days:
"I started working in 11th standard. It was a part time job in a book printing firm. I got Rs 300."
"My Dad earned the same when he began his career. What a co-incidence."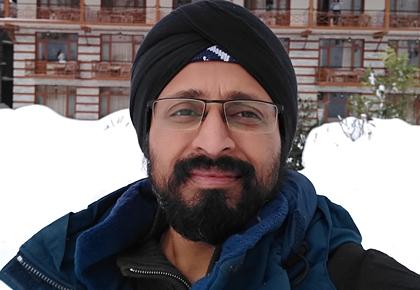 ---
Dear readers, do you remember what your first salary was?
When did you receive it? Which year was it?
Do you have a photograph of it?
What did it mean to you at the time?
Tell us all about it.
What was your first job and salary? And how did you spend it?
Did you buy a sari for your mum or a gift for your girl/boyfriend?
Write in to us at getahead@rediff.co.in (Subject line 'My First Salary') along with your NAME, AGE, LOCATION and photograph, if possible. We will publish the best responses right here on Rediff.com!