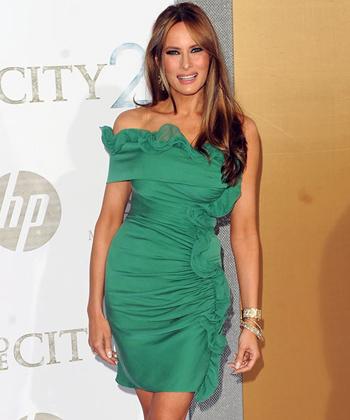 Which of these past, present and future First Ladies has a strong sense of style?
Melania Trump, who will succeed Michelle Obama as America's First Lady on January 20, has some big style shoes to fill.
Jackie Kennedy, Betty Ford, Nancy Reagan, Laura Bush, Hillary Clinton, Michelle Obama... have all been trendsetters in their own way.
Melania Trump, America's next First Lady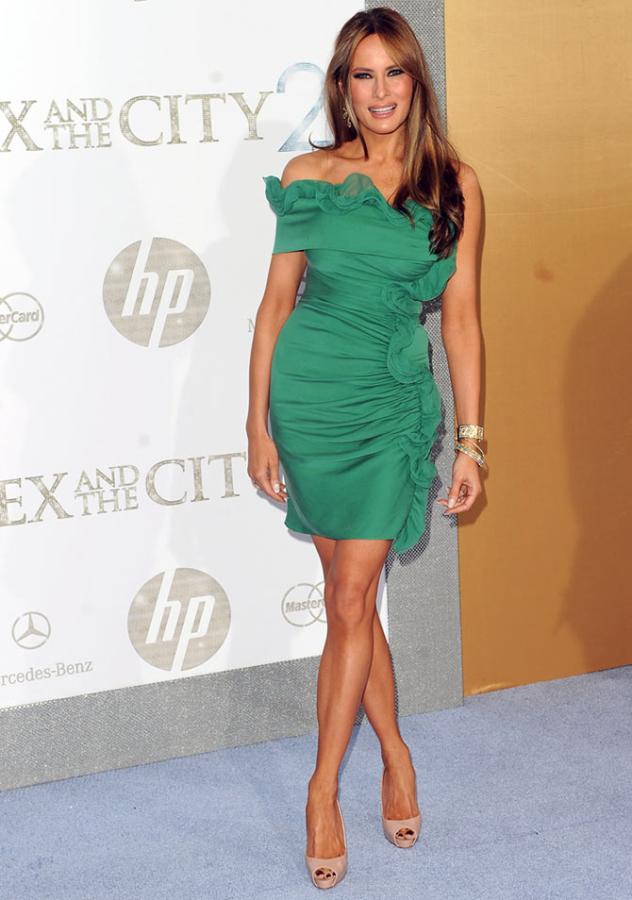 IMAGE: Melania Trump's wardrobe mostly consists of high-end, off-the-rack, pieces by Gucci, Ralph Lauren and Emilia Wickstead.
Her dress sense seems more experimental and mood driven (no surprises there, considering her husband is The Donald).
Melania has also sported outfits that have ample skin on show. Will that pass muster in the stodgy WH?
Photograph: Stephen Lovekin/Getty Images
Michelle Obama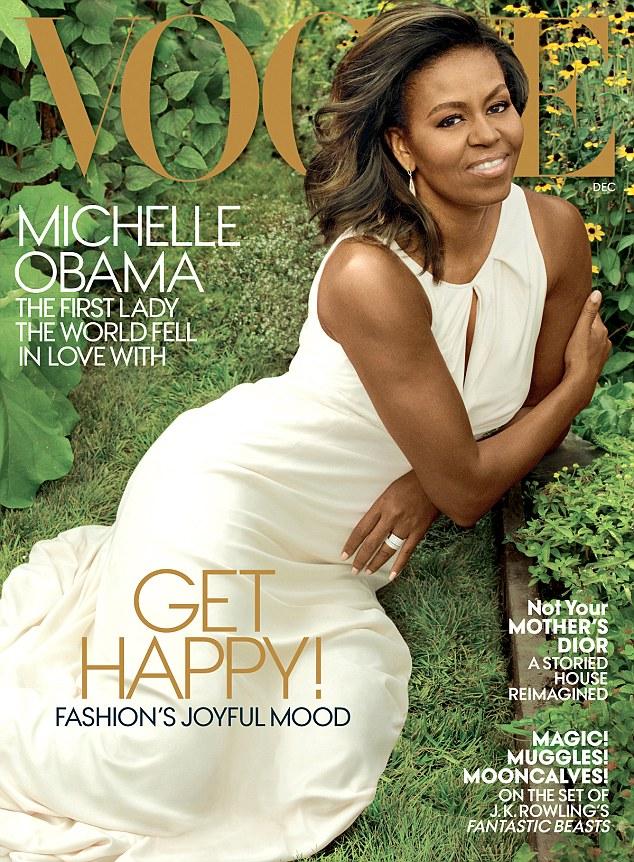 IMAGE: Michelle added Cool to the rather dour title First Lady.
She's also a bonafide pro when it comes to dressing for State dinners, with her signature knee-length dresses applauded by fashionistas.
We love the fact that she has worn dresses created by desi designers Bibhu Mohapatra and Naeem Khan.
Think Michelle is the most fashionable First Lady ever? Does she get your vote?
Photograph: Michelle Obama on a Vogue cover.
Laura Bush/span>
IMAGE: The former school librarian was a big fan of classic, old school, styles -- she avoided anything too daring.
For her first Inaugural Ball Laura chose to accessorise her red gown created by a designer from her home state of Texas, with pearls, just like her ma-in-law Barbara Bush had done when Papa Bush was Prez.
Photograph: Joshua Roberts/Reuters
Hillary Rodham Clinton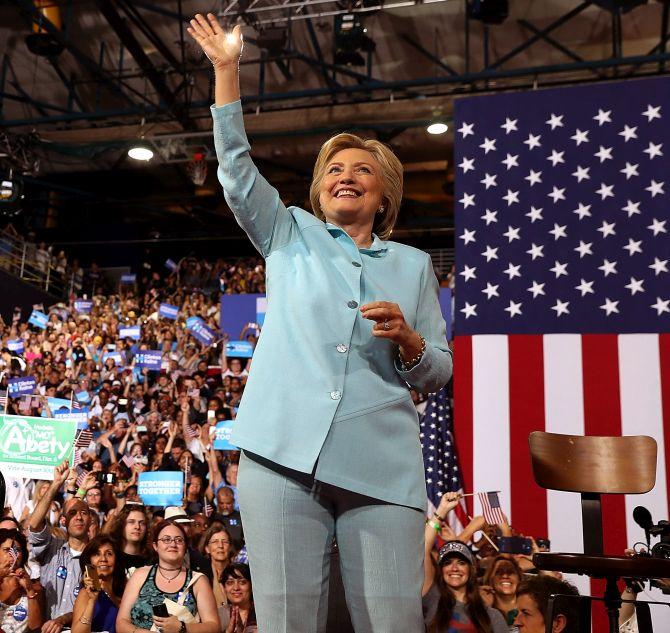 IMAGE: Her critics say she had no style of her own and that she let others define her style.
Unlike her predecessors who wore dresses, HRC opted for a no-nonsense bob and pantsuits when she was in the WH, and has faithfully followed that attire since.
At her first State Ball at the White House in 1993, she dressed in a purple gown by Sarah Phillips, a designer who ran a boutique in Arkansas, where Bill was once governor.
Photograph: Justin Sullivan/Getty Images
Nancy Reagan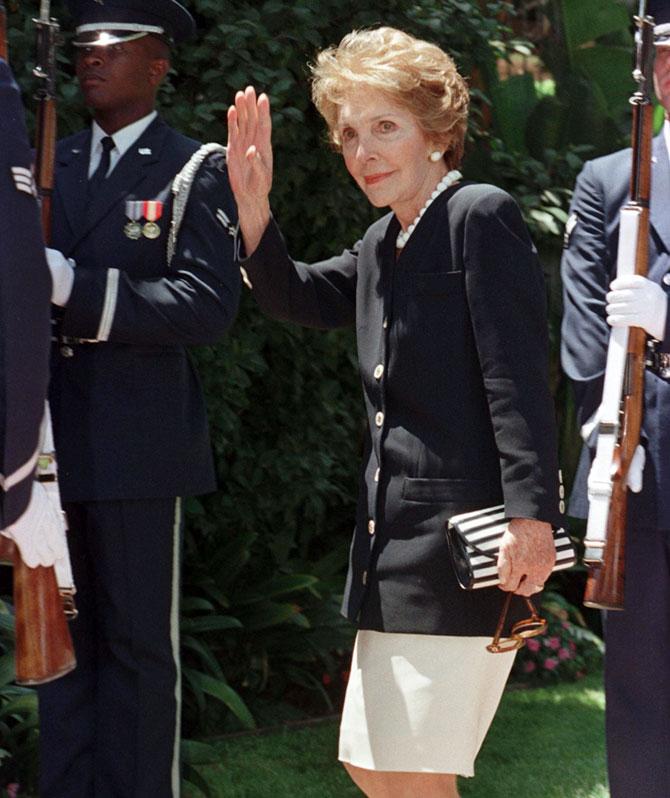 IMAGE: Her choices were unsurprisingly Hollywood inspired.
Once an actress, she loved to be dressed in bold colours -- especially red, a colour her beloved Ronnie loved -- and probably didn't have a single neutral shade in her wardrobe.
Her signature shade of crimson was later dubbed 'Reagan red'.
Photograph: Fred Prouser/Reuters
Betty Ford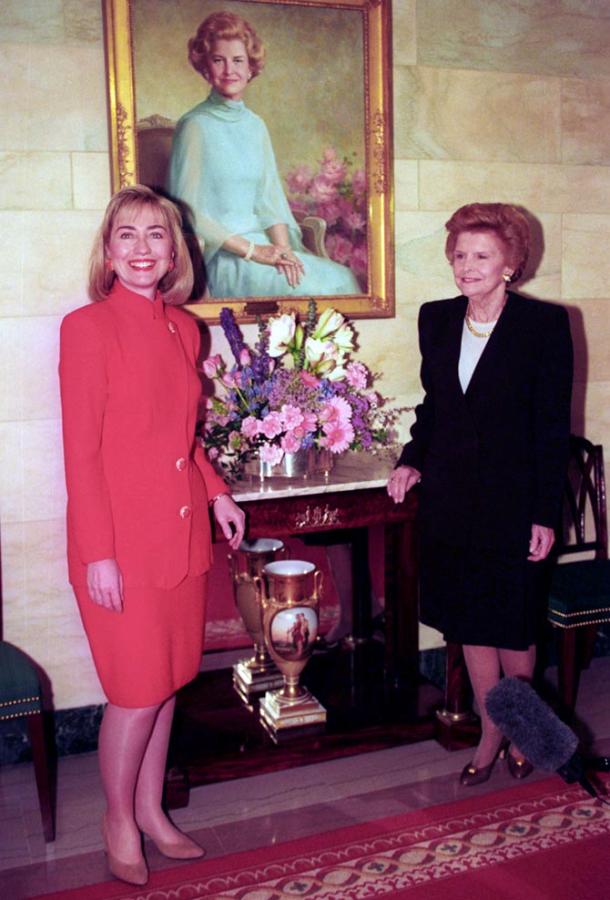 IMAGE: Her husband may have been the most boring man to occupy the Oval Office since the war, but Betty Ford was no dull First Lady.
She loved dressing up in bright colours, especially orange, ombre and peach.
Often spotted wearing colourful scarves and high-neck, Chinese-style, collars, Betty Ford sure had a confident dressing style.
IMAGE: Betty Ford with Hillary Clinton at the White House, March 2, 1993. Photograph: Steve Jaffe/Reuters
Jacqueline Kennedy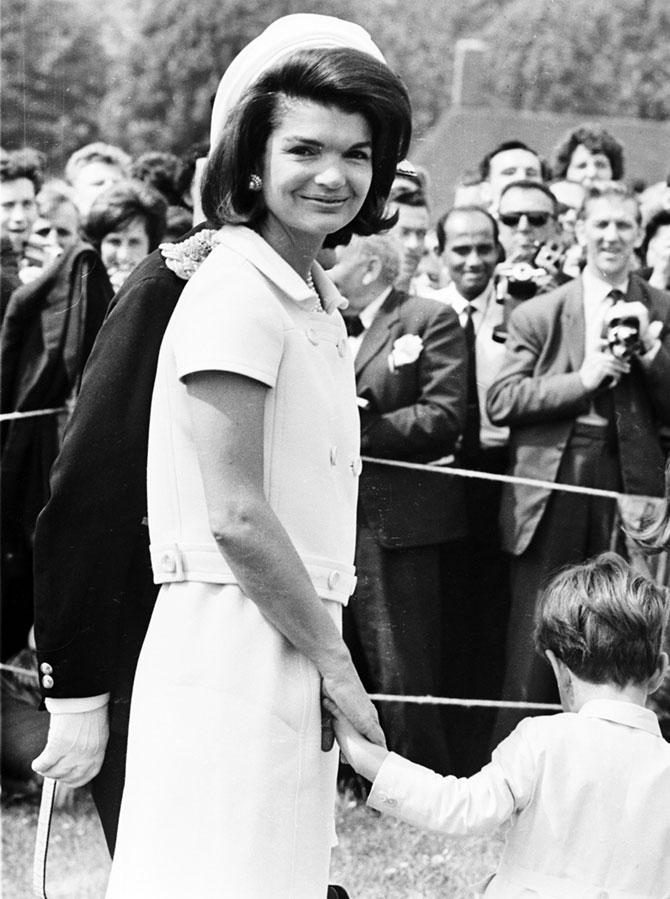 IMAGE: Jackie Kennedy forever erased the dowdyiness associated with First Ladies.
Until Jackie came along, First Ladies were formidable forces of nature like Eleanor Roosevelt and Mamie Eisenhower. Not for them style or fashion -- their dress sense would make a nun in a habit look trendy.
Jackie sashayed into that white mansion on 1,600 Pennsylvania Avenue accompanied by her unflappable grace, her breathtaking sophistication, superbly tailored gowns, elegant capes, wonderful pillbox hats, much copied oversized sunglasses, simple pearl necklaces and a sense of the unconventional each time time she appeared in public.
Chic was in the White House and has never left the building since.
Photograph: Michael Stroud/Getty Images
So take this poll and tell us who you feel deserves the title: Most Fashionable First Lady.