While the amount collected is a tad lower than last two years, it may surpass the previous two years's collections by the end of the year.
Ashley Coutinho reports.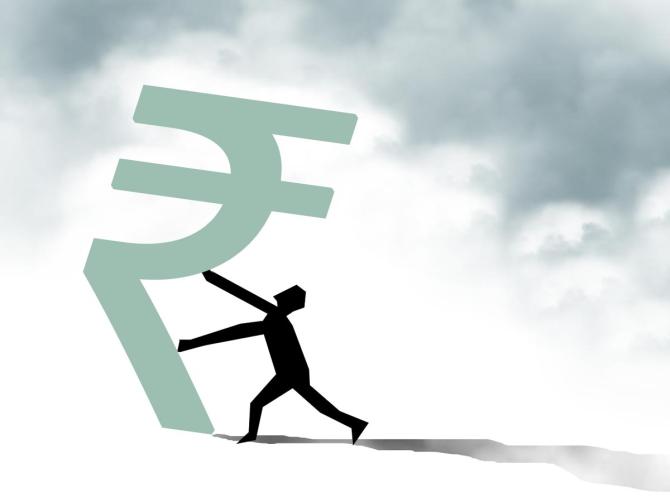 2020 has seen a robust pipeline of equity new fund offerings despite the pandemic and the wobble in the stock market in the early part of the year.
At least 47 NFOs have hit the market this year garnering about Rs 9,000 crore (Rs 90 billion), of which 10 are closing this month.
The list features more than a dozen passive schemes, including index funds and exchange traded products that have gained popularity among investors.
While the amount collected is a tad lower than last two years, it may surpass the previous two years' collections by the end of the year.
Experts believe that it is easier to market new product offerings and raise assets when markets are on an uptick.
"The equity market is at an all-time high and one, three and five-year returns of equity diversified schemes have seen an improvement. This has triggered optimism among investors, and fund houses are using the opportunity to get more investors into the fold," says Amol Joshi, founder, Plan Rupee Investment Services.
After a 3.5 per cent rise in October, the Nifty 50 surpassed the 13,000 mark in November to hit a record high, propelled by strong FPI inflows, good corporate earnings season, and trends from the festive season, which suggests that the demand recovery continues.
The rally has continued in December and has crossed 13,200 levels.
The NFOs that close this month include Axis Special Situations Fund, DSP Value Fund, Aditya Birla SL ESG Fund, HDFC Dividend Yield Fund and UTI Smallcap fund, among others.
HDFC MF, for instance, has cited low interest rates and current polarized valuations that make high dividend yielding stocks attractive as among reasons for launching its HDFC Dividend Yield Fund.
Market watchers also believe that some fund houses, especially the newer ones, may have had a gap in their product portfolio and may be looking to fill it through new scheme launches.
In 2017, the Securities and Exchange Board of India had broadly classified all schemes under 10 categories of equity funds, 16 categories of debt funds, and six categories of hybrid funds.
According to the guidelines, only one scheme per category was allowed.
Experts, however, caution that investors should not subscribe to NFOs unless it is a compelling or unique offering.
"Investors should first determine if there is any other scheme available in the same category. If the answer is yes, then how is the new fund different from the rest. Nine out of 10 times there will not be much difference between funds in the same category. NFOs do not come with a track record, so investors should invest if the new scheme is different from the existing schemes in the category," says Kirtan Shah, chief financial planner, Sykes & Ray Equities.