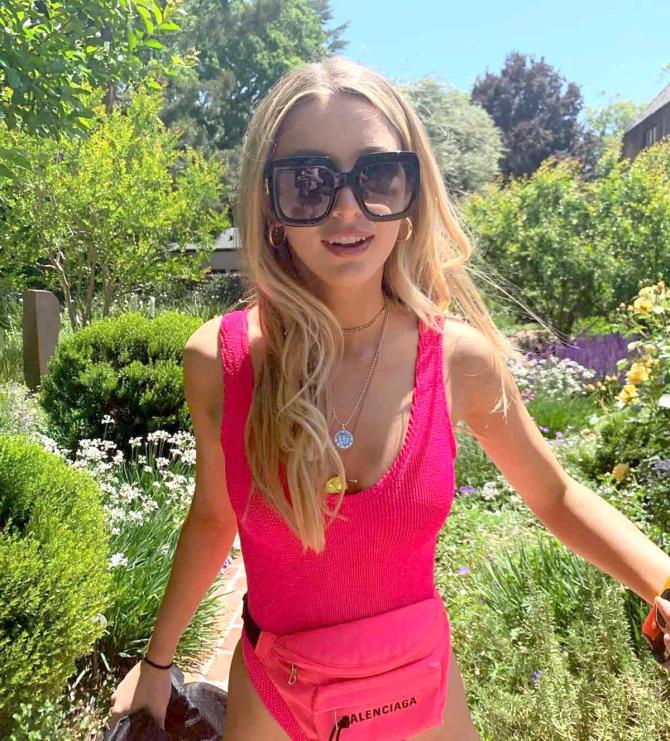 Apple founder Steve Jobs's youngest daughter Eve is ready to make a splash in the modelling world.
The 22 year old, who made her modelling debut for a Glossier campaign, striped down for the ad where she is seen sitting in a bubble bath and sipping wine.
Sharing the pic on Instagram, she wrote: 'Biggest thanks to @emilyweiss and everyone at @glossier. Go check out the collection.'
Check out some of Eve's stunning pics on Instagram and some lesser known facts about her.
She has an incredible model bod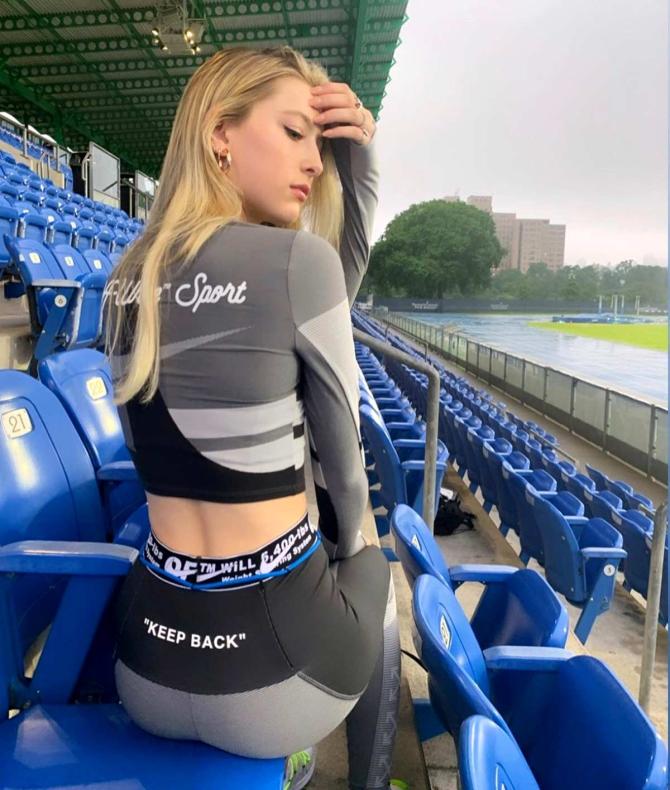 Eve has maintained a low public profile.
On Instagram she has only 98 posts, but is being followed by over 155,000 people.
The stunning lass has the bod of any seasoned model and is touted to be the next hot face in the industry.
She attends Stanford where her parents met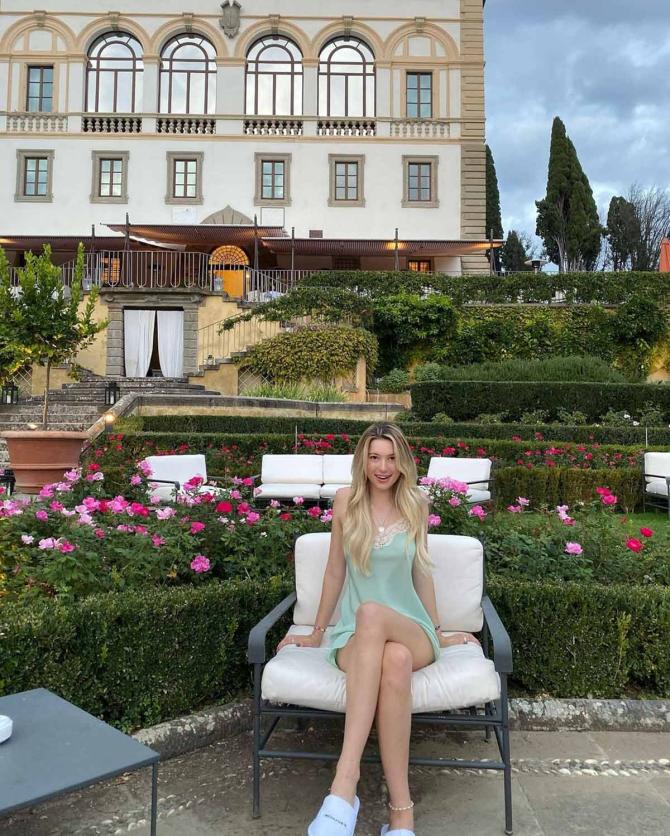 Eve is a student at Stanford University and will be graduating with the class of 2021.
Her Instagram account is filled with fun pics of pool parties and college life.
Want to know what her kind of guy is? Someone who 'likes good food and naps,' she revealed.
Made her debut as a model for Glossier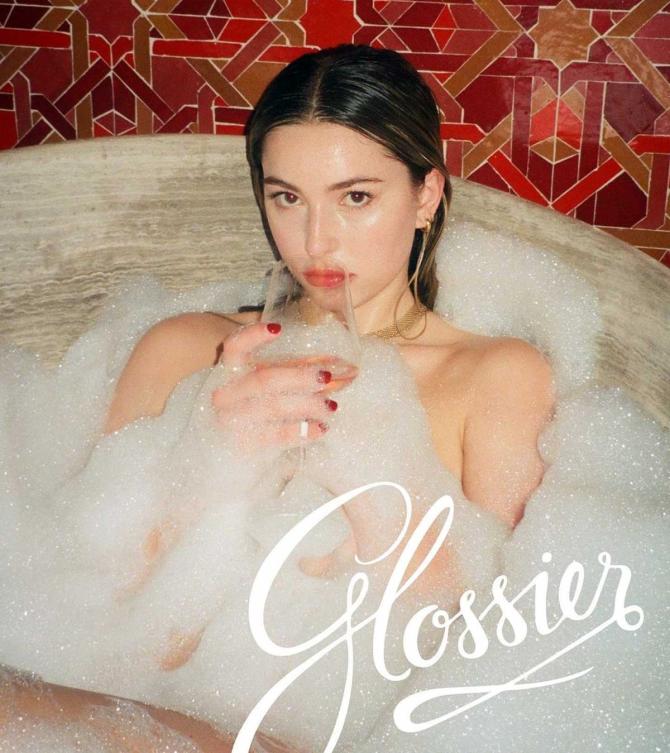 Glossier's holiday ad campaign features Eve along with actor Sydney Sweeney and RuPaul's Drag Race season 8 runner up Naomi Smalls.
Embracing minimal make up, Eve styled her look with red lips and matching nails.
According to her dad, she 'is a pistol'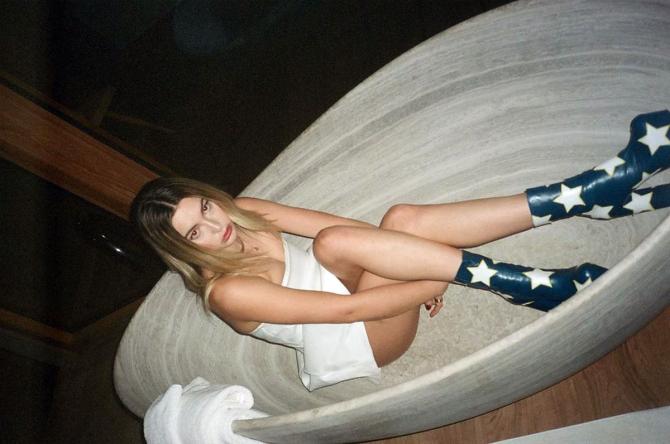 According to Walter Isaacson's Steve Jobs best-seller biography, Jobs joked that he could envision Eve running Apple or becoming the president of the United States.
'She's a pistol and has the strongest will of any kid I've ever met,' the late Apple founder had told Isaacson.
Most accomplished young equestrians under 25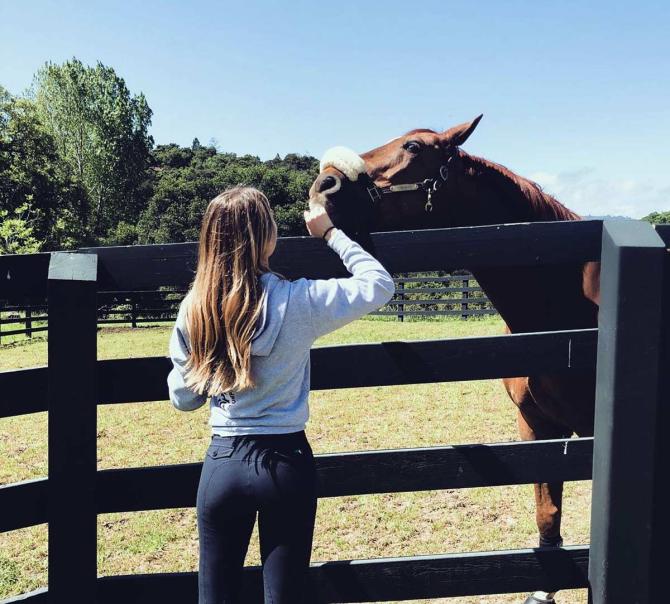 An experienced equestrian, Eve regularly competes at horse races.
She trains at a $15 million ranch with a show-jumping training rink and a barn big enough for 20 horses.
In 2019, she was ranked Number Five on the list of top 1,000 riders under 25 around the world.
'Riding always keeps you humble,' Eve state in a 2016 interview. 'It's great to see your hard work pay off, but you have to constantly stay at the top of your game.'
Her mom is her 'best friend for life'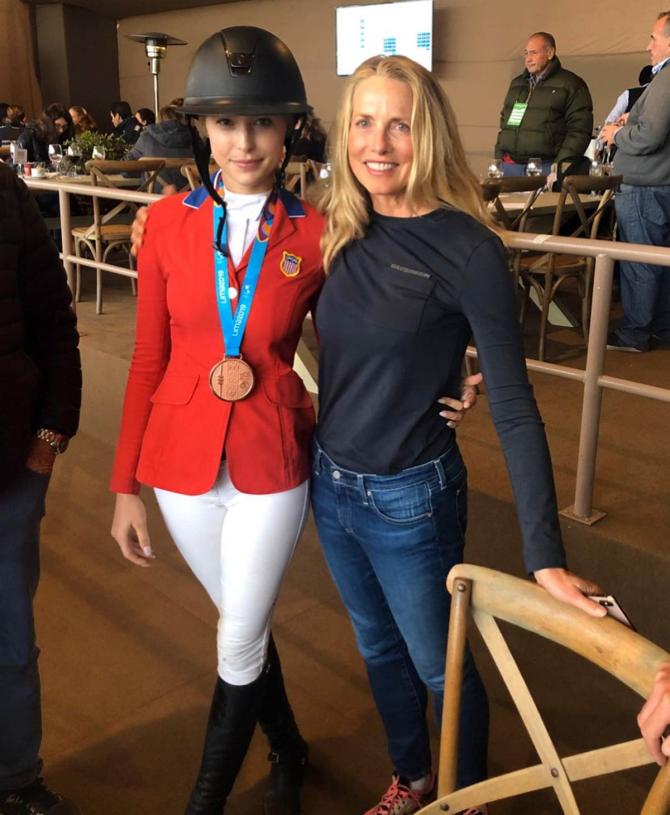 According to Eve's post on Instagram, her mom Laurene Powell Jobs is 'her queen and best friend for life'.
'No one does it quite like you,' she wrote on Mother's Day. 'I'm so lucky to have such an incredible role model in my life.'