These games of skill with a large social component have managed the transition to a new online avatar.
It will be interesting to see how they evolve, notes Devangshu Datta.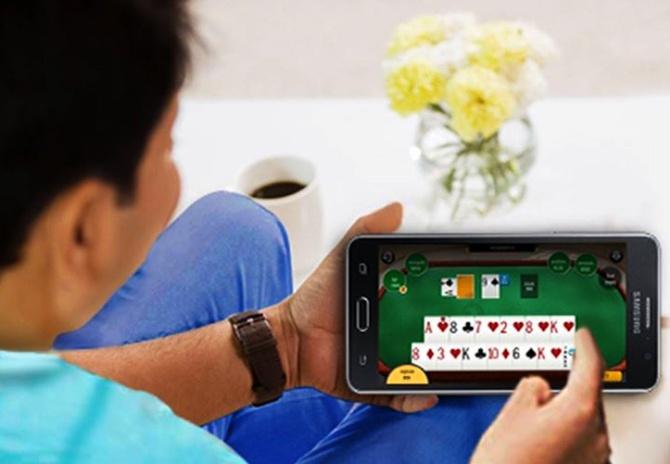 Like any good marketer, Bhavin Pandya profiles his target audiences: "Some play it for the social aspect. Others to get an intellectual thrill from solving puzzles, and winning. And some because they think they can make large sums (of money) quickly."
Pandya is the CEO of Games 24x7 that runs the platform RummyCircle. He says while the number of casual players coming for free social games has increased in a big way during the pandemic, revenues have flattened or declined, with players responding to insecurity by cutting back stakes.
Deepak Gullapalli, founder and CEO, Head Digital Works (Ace2Three, FanFight and Cricket.com), echoes this assessment.
The big rollers who put down serious money have reduced their action. Free online games -- like Ludo -- have gained more from the lockdown.
However, rummy operators sense this new familiarity creates preconditions for fast revenue growth once the pandemic is behind us.
Rummy has been online since 2007, or so.
And without this extraordinary disruption, it may have been close to hitting saturation with a claimed estimate of about 55 million regular players in India alone.
It is well-organised and spent roughly Rs 700 crore in advertising in 2019-2020.
An industry body, the Online Rummy Federation, ensures fair play and sets standards with audits and certification for platforms.
TORF even organises counselling for compulsive gamblers.
Its CEO Sameer Barde offers growth estimates and demographics: Most rummy players are male; there is a gender bias. The online player is generally aged 25 to 45, is well-educated and financially comfortable."
"Rummy has high penetration in southern and western India," says Barde, "but there is less interest in the north and the east. Still, we are looking at a Rs 2,200-crore industry, which could grow to Rs 5,000 crore soon."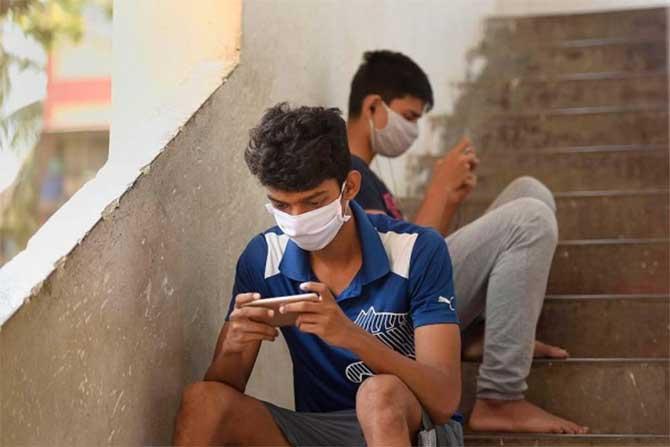 The industry holds loads of data.
Know Your Customer compliance is a must for money players since the platforms are hooked to fintech services and banks. (You can play for free without KYC.)
During the KYC process, new users have to fill self-assessment forms, which are like the forms personal financial advisers and mutual funds ask clients to fill.
One reason for data-gathering is to keep the games clean.
Big data is needed to identify cheating and collusion. It's impossible to physically observe players to check if they are communicating.
Every game is recorded, card by card, and crunched by algorithms, which flag suspicious patterns.
If the computers pick something up, human experts review the play.
Rummy is a game of skill. It takes memory, card-reading ability and basic understanding of odds to play well.
A Supreme Court judgment in 1967 (Andhra Pradesh vs K Satyanarayanan), too, had recognised it as a game of skill. But legal systems of several countries classify it as gambling.
In a different way, the legalities are a barrier for Indians playing another card game with an even greater skill component: bridge. There are potential problems hosting bridge prize-money events.
There is only one major online bridge portal, Bridge Base Online or BBO (Bridgebase.com), and it is run out of the US, which has a love-hate relationship with online gambling.
So, while the online bridge population has quadrupled in the last three months, legally they can't offer prize money on the site.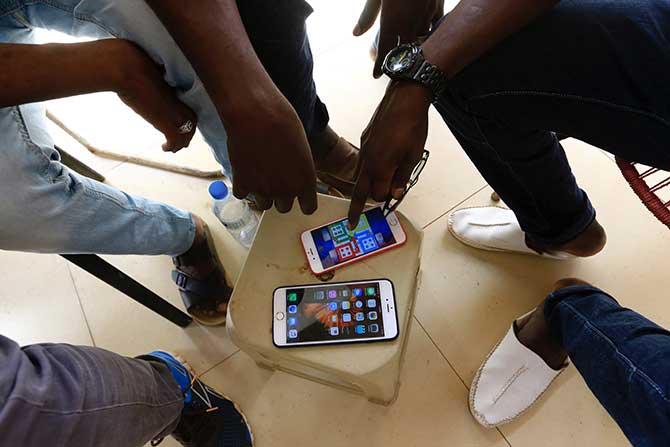 In India, Bridge From Home, a collective of bridge enthusiasts, is trying to professionalise the game online.
BFH held a couple of prize-money events on BBO before the portal became uncomfortable with this. BFH is now holding free tournaments and coaching sessions, and seeking workarounds.
"Prize money adds recall value and bragging rights, even if it's small token amounts," says BFH Co-founder Sukrit Vijayakar. "People will eventually find ways to transparently host prize-money events online."
BBO used to have around 12,000 daily users before the pandemic. It is now hosting over 50,000 players at any given time, which means it has over 100,000 logins a day. About 6,500 are based in India.
Bridge has Olympic affiliations and is an Asiad event. There used to be many events with substantial prize money, and globe-trotting professionals.
Most bridge players are retirees, and the game has a reasonably balanced gender ratio. Major events like the HCL International feature around 1,500 players.
There were also many social players who didn't play tournaments. Many have now moved online.
Delhi-based Sunita Singh, for instance, is a typical convert to online play. She has had an on-off relationship with bridge, stopping during the years when she was bringing up her child, and holding down a job.
Singh, who is in her early 60s, had never played online, until the clubs shut down in March. "The convenience is fantastic. I can work my daily schedule around events I want to play," she says. "I'm playing several hours a day, comfortably sitting at home. Of course, I miss the social aspect of catching up with friends but BBO has been terrific in terms of exposure."
Joyjit Sensarma, who has a 'virtual club' on BBO where he hosts tournaments, adds, "The shift online has created the kind of opportunity that is hard to fully exploit for lack of time."
Sensarma, who's a retired Fortune 500 executive, has coached world champions like Zia Mahmood as well as players with 'intermediate' skills.
He now coaches online using BBO plus Google Meet or Zoom to analyse hands, almost real-time. He says he's so booked up that he has to refuse assignments.
Bridge also has a cheating problem, which online observers describe as "rampant". Big events are played with Google Meet running to ensure surveillance alongside experiments with machine learning and AI to decipher cheating patterns.
"Convenience" and "exposure" are the two words that come up most when talking online bridge. BBO is open 24x7; the best players play regularly.
Amateurs can rub shoulders with world champions. Nobody has to travel and they can play at any hour.
Nobody knows what the new normal will be. But these are games of skill with a large social component that have managed the transition to a new online avatar. It will be interesting to see how they evolve.
Feature Presentation: Rajesh Alva/Rediff.com