Rediff readers from across the world have been sending us photographs and sharing their stories of Ganeshotsav celebrations.
Take a look.
Jigesh Thakkar from Virar, Maharashtra, shared this photograph of his Ganesha decorations this year.
Sanjay Dombal from Malad, north west Mumbai, shows us how he celebrated the festival with his loved ones.

Vadodara's Raval parivar sent us this picture and wrote: "This year every member of our family has contributed in decorating Bappa's hut at home. We have use artificial grass, flowers and trees for decoration."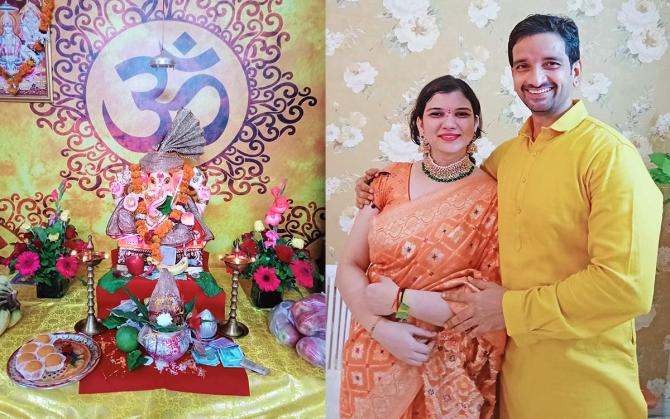 Pallavi Chintal from New Delhi says: "We have been celebrating the Ganesh festival for 14 years." "May Lord Ganesha always remove obstacles from everyone's life. Stay safe and stay healthy!" says Pallavi.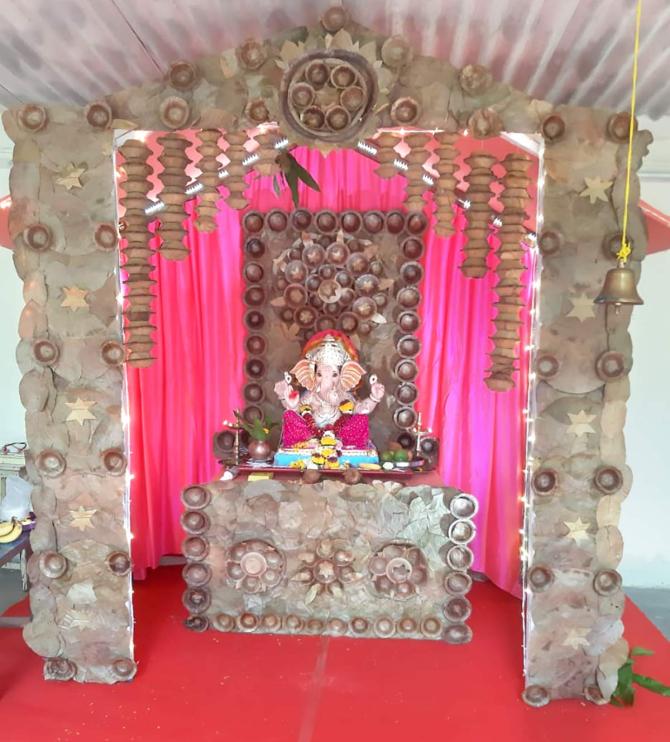 Sharing this photograph of decorations at the Gaondevi Sarvajanik Ganesh Mandal in Oshiwara, north west Mumbai, Anand Patil says: "It's a small idol decorated with leaves of a banyan tree."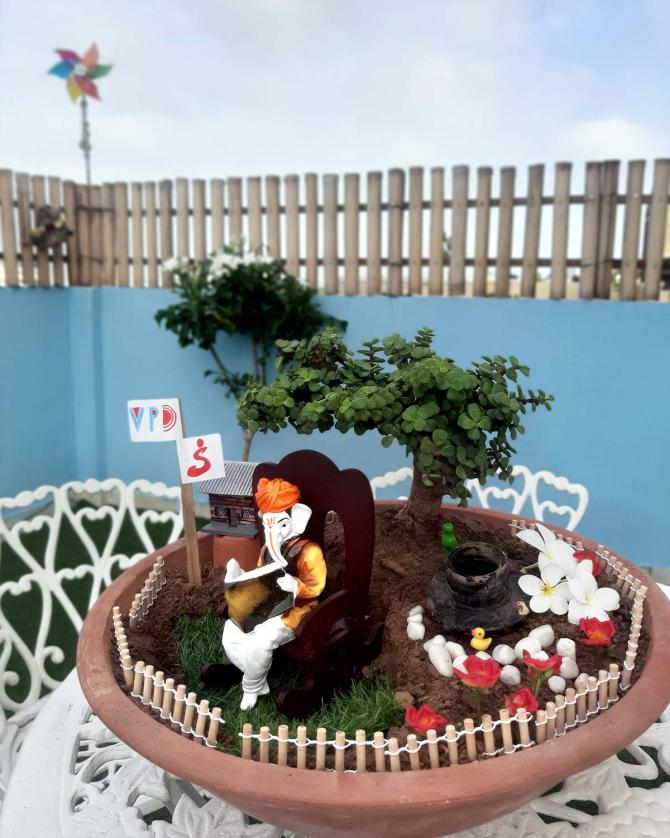 This Ganesha at Vital Point Diagnostics and Siya Clinics in Jaipur likes to read, says Priyanka Goyal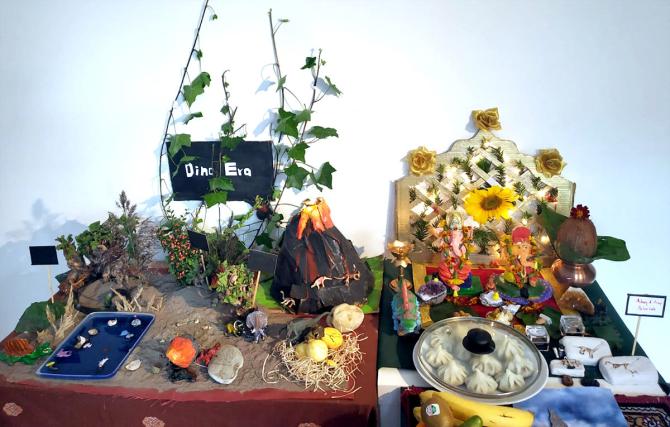 Nilesh Patil from Eindhoven, The Netherlands, has been celebrating the festival for three years.
"We are from Pune. I moved to The Netherlands due to my job. My elder son Advay makes the idol and colours it on his own. This time he thought about the dinosaur theme," Nilesh shared.