We'd asked you, dear readers, to tell us what books you're reading during the lockdown.
Mia Rajesh, 8, a student of Rockwoods International School, Udaipur shares her reading list: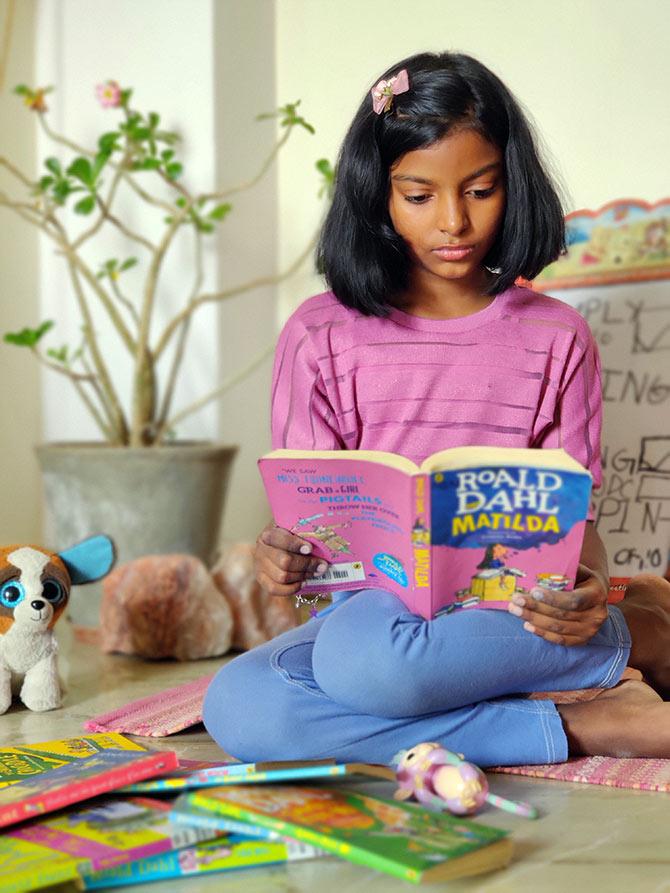 I have been reading many story books since I was young. But my favourite author is Roald Dahl.
I like all of Dahl's books; my favourites are The BFG, The Twits, and Matilda.
Before I tell you about these books, I must tell you about Roald Dahl.
Along with being a terrific author, did you know that he was a spy, an ace fighter pilot, and a chocolate historian?
Now, let me tell you about the books I loved reading:
In BFG, the Big Friendly Giant helps an adventurous girl called Sophie defeat disgusting man-eating giants!
The Twits is about two twits who eat bird pie, play tricks on each other, and keep a family of monkeys in a cage. Read this story to see how the monkeys get their revenge.
My favourite among the three is Matilda. Matilda is the story of a girl whose parents are absolute nincompoops (foolish). She is brilliant, and has a surprising secret power!
I like Roald Dahl's books because they are funny and wonderful!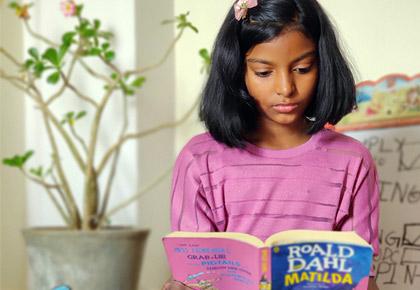 ---
Tell us what books you are reading during the lockdown.
Send us a picture of the book and what you like the most about it.
Simply write to getahead@rediff.co.in (subject: The book I am reading) along with your name, age and location. We'll feature the best responses on Rediff.com.
---