'I have always believed that life doesn't get easier or more forgiving; we only get stronger and more resilient.'
A fascinating excerpt from Seema Malik's Unlocking Leadership: The school Perspective.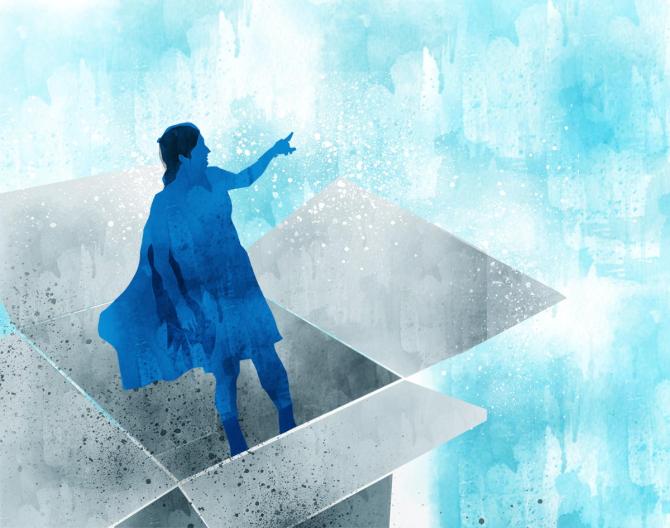 Yet, there are schools which promote innovation. They nurture creative people and provide them with required resources and space to experiment, always encouraging mind mapping in meetings and practising brainstorming with team members.
Even though they recognize that extreme pressure of the workload, unrealistic in expectations, can also hamper creativity, they also know that challenging work is conducive for innovation.
Setting up space, both literally and metaphorically, for ingenious people to encourage interaction among people is a great booster to creativity.
Innovation is more likely when people from different disciplines, backgrounds and areas of expertise share their thinking. Diversity brings diverse ideas on the table.
Many researches have proved that a higher level of 'identity integration' displays higher levels of creativity when problems require drawing on different realms of knowledge.
For example, the Wright brothers who conceptualized and flew the world's first motor-operated airplane were motivated to invent aviation because they romanced with the technical challenges and the quest for human flight.
One such leader who was like an 'idea factory' was the chairman of a school I worked in. He could change the entire culture of the organization with his expertise in storytelling.
He established a school in a city which only had traditional schooling. where teachers taught in the same way they had for years, where parents expected continuity in the education system without any change and the principals believed that they already knew everything.
However, the school chairman was a person with numerous ideas, some challenging the set way of thinking and some sounding so outlandish initially that they weren't easily accepted by people at first.
He entrusted new responsibilities to the principal instead of following the usual rigmarole of administration.
The responsibilities included holding educational symposiums for teachers and getting experts from all walks of life to participate in them.
Teachers were encouraged to think beyond the box and gradually exhorted to develop a reading culture, in a system where reading beyond textbooks was never imagined.
Not only did he ensure that the best of educational journals and magazines were subscribed to, but he also sat through the various reading and discussion sessions himself, lending credibility to his efforts.
He started by telling stories and swayed the general thinking that stayed limited only to the immediate lives and environment.
Awards were constituted for the most thoughtful questions made for test papers by teachers which made them explore their subject and topics with critical and creative thinking.
Students were told to meet with him and tell him about any ideas which they wanted materialized. If they were found promising, seed money was given to them to develop them into tangible products and services.
Within a couple of years, the entire school was found turning to innovation since it not only gave satisfaction to the stakeholders involved but also led to a feeling of immense achievement.
Clearly, a lot can be achieved by leaders who can move all the stakeholders for realizing their ideas and dreams.
Reaching a mastery of innovative leadership starts with leaders themselves. They have a strong sense of who they are from inside out.
They are always aware of their mode of thinking in a given moment, whether defeatist, dreamy, sustaining, stabilizing or innovating--sometimes all rolled into one.
They know how and when to shift the mindset, bringing in a lot of energy as they play the balanced role of both a participant as well as an observer in the work they are doing.
Knowing their own strengths, weaknesses and also recognizing blind spots is a good starting point for innovative leaders as the ability to manage the ego, boosting humility and enabling true empathy reduces defensiveness and the tendency to take things personally.
They refrain from judging prematurely since that kills ideas in a discussion and affects decision-making.
One of the organizations I worked with was an educational start-up. It had only a few people in the team when I joined as executive director.
The organization already had a director with whom I had to work. Both of us came from the school leadership background, though I had more experience of working in many schools and leading for more (number of) years.
However, I was happy to work with another person who was senior to me by the appointment date.
Within weeks, I noticed that all my enthusiasm for work was diminished since the existing director clearly felt threatened by me.
Ironically, that feeling of insecurity was manifested in belittling me publicly and privately. I could hardly ever give my opinion on anything earlier since the previous director was the sole in charge of academics.
Now, she was unwilling to share any responsibility with me. I could have ignored it, doing what was required of me till it became obvious to the whole team that I was not only being sidelined but also slighted.
Arrogance indeed is the camouflage of insecurity. The team members asked me if I would continue to let myself be treated this way.
No prize for guessing that I left the organization within a year since it was clear that talent was not respected there. The discriminatory attitude of the CEO made it easier for me to leave the organization.
When what matters is only seniority, then there's no reason to expect any contribution by new talent. Today, that educational organization is in a shambles and no one who is competent stays there for long.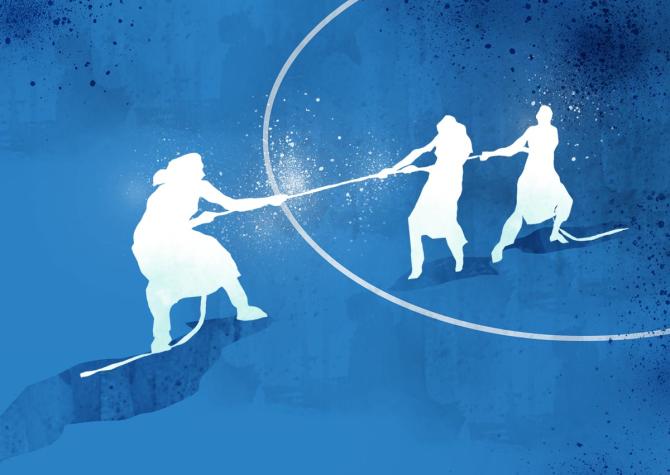 Recently, we established an open air gym in the school for teachers and students to encourage them to exercise.
During the pandemic when all classes were taken from home and outside movement was curtailed for everyone, it was very clearly visible that most teachers had grown overweight.
When their attention was drawn towards the health issue, they felt that it was body shaming, instead of looking at obesity as a health threat in the long run. Clearly, something had to be done.
When teachers saw the state-of-the-art gym within the school premises and the principal using it herself, it was a nudge for them to act likewise.
Many were reluctant earlier, but slowly the exercise regimen caught up with everyone. A physically active school is definitely a happier place.
Nuanced leaders unlock, mobilize and create a collective identity. They never become experts or specialists since they are always learning.
To them, people are first (students and teachers, alike). They help their teachers to build the capacity of the students who are not doing well by identifying the impediments and promoting the conditions which can make them learn.
They not only walk the talk but also talk the walk, that is, they can articulate the strategies that can improve results and get everyone to support them.
Changing cultures is nuanced work because it is a process of subtly and persistently discussing and coalescing new details.
Most school leaders take responsibility for several diverse tasks in a typical day, each one calling for a different way of approach.
A principal could be supervising a project for science to evaluate it, followed by meetings with teachers who have departmental or interpersonal conflicts, then need to change to a totally different focus on, say, a group of non-fee paying parents, not to speak of, perhaps, a case of misdemeanour by a student lined up for the same day.
Let me quote an example here. Two senior teachers of the Hindi department have always been at loggerheads for some reason.
I came to know this soon after joining the school since they often came to me, complaining about each other. It was time consuming to keep listening to their woes day after day, which incidentally had been going on for years.
Departmental work was also suffering owing to this interpersonal conflict.
The school teachers and authorities had already given up on them, but I knew something had to be done about it.
Since they were both similarly experienced, with only some age difference between them, I decided to give the headship of the department to them on rotation.
They found it uncomfortable and even unacceptable initially, but soon learnt that they had to get along with each other since they would be leading the department in alternate years, and synergy would have to be built.
It started with building a working relationship first, from no communication to some communication, and the transition started happening.
They also collaborated later on a project which brought in some change in their attitude towards each other.
I never felt that there was any need to directly intervene in their petty squabbles as a referee, which they had initially expected from me.
That begs a question: how does the principal seamlessly move from a motivational talk to a group of students to a programme where teachers and parents have gathered to celebrate a great success in a state science exhibition or for helping teachers resolve their conflicts with each other, without shifting mental and emotional gears?
The skills and values needed for different tasks of the day require adaptability since competing values involve behaviours that are opposites, such as controlling versus empowering.
When their teachers have roles that are highly marked by ambiguity, nuanced leaders clarify objectives, priorities, standards and policies, providing helpful feedback and coaching.
In the case mentioned above, the two teachers' strengths were identified. I often discussed their writing prowess with them, raising their self-esteem besides reminding them about the school expectations.
Also, instead of offering any readymade solution to their personal differences, every time they came to me--separately--I diverted their attention to the good work they were doing, including the poetry writing they were capable of.
When people start focusing on what they can do exceptionally well, they often start ignoring what they may not like or approve of. I have always believed that life doesn't get easier or more forgiving; we only get stronger and more resilient.
Jal Mehta, professor of education in the Harvard Graduate School of Education, in his work The Allure of Order reviews why instruments of control to achieve performance results do not work.
One of the reasons why 'No Child Left Behind in the USA' failed miserably in the toughest schools is because teaching even extensively, but with external pressure, doesn't yield any worthwhile result unless students are taught in an engaging manner.
To focus on learning outcomes with mechanized teaching for students subjected to long hours of studying is a lopsided view.
Mutual distrust between teachers and students, between the principal and teachers on the path to improve the school is only a far-fetched strategy which leads to a downward spiral.
Traditional accountability systems do not work. What is required is the cultural context and context-based accountability. No amount of external accountability will be effective in the absence of internal accountability.
This edited excerpt from Unlocking Leadership: The school Perspective by Seema Malik has been used with the kind permission of the publishers, Konark Publishers Pvt.Ltd.
Feature Presentation: Ashish Narsale/Rediff.com