Whether it's the people you work with, the books you read, the social media handles you follow, the events you go to, your holidays, the humans you hang out with, the meals you cook/ eat, the breaks you (should definitely) take -- make each thing amazing.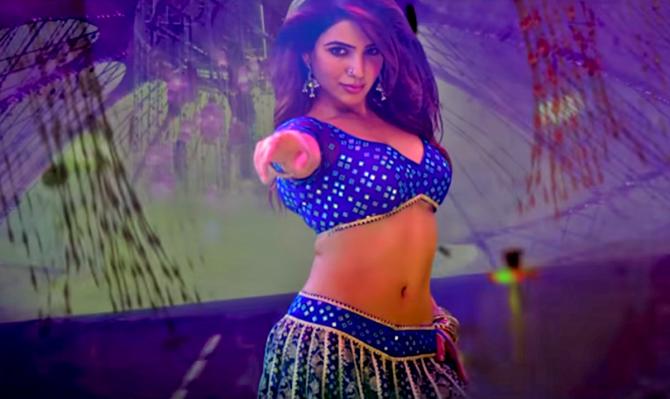 It's not easy being a brand. Or your own ambassador.
Especially in today's online world where borders are almost non-existent, where everyone has an opinion and where strangers feel free to say the most ugly, the most negative things that they would not say to your face.
It can be a real morale downer.
Yet, a brand is a very valuable product and helps grow your career and achieve your goals.
And social media is an incredible gift that offers every individual, every company the opportunity to become a brand and be their own brand ambassador, says Srimoyi Bhattacharya, entrepreneur and founder of Peepul, a brand relations agency.
In her new book Pitch Perfect: How To Create A Brand People Cannot Stop Talking About, Srimoyi explains how each one of us can talk about ourselves and our work to stay ahead of the game and create a legacy.
---
We cannot talk about audiences without referencing social media.
Likes, follows, engagement, and content are now building blocks of customer acquisition and retainment.
I asked my friend Varun Rana, who has been a fashion editor, is a respected social commentator and now consults with brands on content and communication, to outline 10 cardinal rules to help navigate social media.
1. Be wise with your pennies
Everything, including your seemingly 'free' social media, has a cost.
It could be money, time, effort or simply your bandwidth. Whatever kind of brand you happen to be -- established, experimental, start-up -- think of each of these outlets as an opportunity.
Every opportunity, as we know, comes at the cost of another. So see which platforms work for you and which don't.
Avoid thinking in percentages, because every platform will work for you to some extent.
This would divert your attention from those outlets that can actually give you better outcomes.
For example, planning even small shoots and campaigns should be a targeted exercise and those targets will be met when you are clear which platform they will be exposed on.
Invest your time, effort and money into specific platforms that will bring you the best results.
Entire brands have been built solely on Instagram, with no presence on Pinterest, Reddit, Twitter, Quora or Facebook. Choose your strategy and go at it hammer and tongs.
2. Think interdisciplinary and intersectional
These may be big-sounding words, but they have real-life applications and results that many brands are coming to appreciate of late.
If you are talking about how sustainable your organic cotton kurtas are, your customers cannot be receiving them in plastic packaging when the order reaches their homes.
If you profess gender equality, you cannot do it by numbers alone and must reach gender equity in how many men, women, and other genders are represented across your team hierarchy.
If you want to be seen as a brand that supports its workers, get them all individual bank accounts, medical insurance and PF benefits.
3. Do it quietly
This brings us to a crucial point: Avoid talking about whatever you're doing right as CSR.
It is very tempting to make social and cultural correctness, inclusivity and sustainability (in its many forms) and such agendas a part of your brand's talking points. This is folly.
Think of these as the basics of your business and build on them internally.
Doing the right thing should be normal, not an added bonus, or worse, a USP.
As a business owner, you cannot be seen to be celebrating your ethical treatment of your staff and workers. It is the very least you can do.
To then take the basics and shout about it from the rooftops of your social media channels shows bad taste. And the newly informed and sensitised consumer is immune to such gimmicks.
Besides, they will lose no time on calling bullshit on such communication if it's something you're seen to be doing as a performance. You don't want to go there.
4. Be honest
Fashion, for example, is always a response to the zeitgeist -- it chronicles the time in which it is created.
So being sensitive to what is happening is a must.
Some brands are known to allude to the ongoing social discourse as part of their work and vision and are not averse to taking a stance whether it's social, cultural, or even political. Good for them, but you don't have to be like them.
In the current scenario, where your brand perception on social media may affect your bottom line, you may find yourself forced to engage in performative communication on topics like body issues, feminism, equality and equity, gender diversity, mental health, the global ecological crisis, sustainability, craft revival, etc.…
If talking about any of these topics does not come naturally to you and is really not part of your work or your process, stay away in respectful silence and let others do the talking.
Stick to the merits of your work and sell it through that.
5. If you must, consult with experts
That said, there is no law anywhere that states that designers should not be speaking about global issues or commenting on the problems we see around us.
Indeed, it is designers who are often deeply engrossed in the world they see around them, and that makes them stakeholders like any other human being.
However, since a designer's work is tied to retail and profits, it becomes extremely important to not spread misinformation (even inadvertently) or co-opt/appropriate anyone's struggles as a means of propagating business.
For example, anyone who isn't from the Dalit community wishing to speak about casteism would do well to consult with Dalit scholars and read the many works of Dr B R Ambedkar before creating any communication -- visual or written -- that may, once out in the public sphere, be harmful or insensitive to a cause that's real to so many citizens.
There are hundreds of examples of brands that have fallen down such slippery slopes in the past and everyone should learn from their mistakes.
6. It's okay to not have a 'vision'
For too long a narrative existed that all great and successful brands start with a 'vision', whatever that may be. This is not true at all.
This false fairy tale is often a retrofit achieved on social media because of the toxic nature of the platforms themselves.
Nobody likes to admit that there was a time when they floundered, were unsure of where they are headed or even considered shutting down entirely.
On the flip side, the one great advantage of social media is that it has erased the difference between the leader and the consumer.
Utilise this superpower to take your followers along on your journey from the very beginning.
In doing so, you will create a community that is truly invested in your brand and feels connected to it and, therefore, your success.
7. Everybody wants to be a thought leader
The speed of social media is a double-edged sword. It may help a brand grow super-fast, but it also creates a false narrative that equates business success with industry wisdom.
To be known as a thought leader in any field, an individual needs to have invested considerable time working, learning, innovating, failing, experimenting and constantly trying to do better.
Thought leadership does not come from the ability to have useful thoughts because of mere experience: those are just your learnings and you are welcome to share them with anyone on social media.
True thought leadership comes from being able to discern, on a macro scale, what your chosen field requires and the ability to express it in ways that will inspire others regardless of commercial and creative competition and business realities.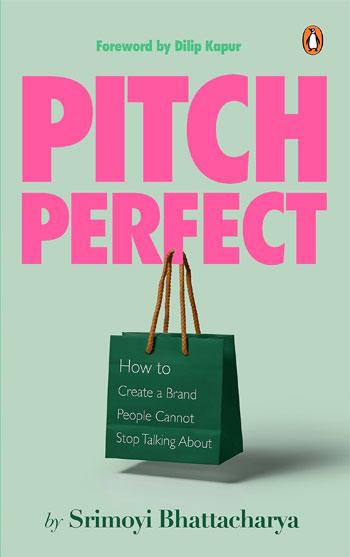 8. F*** the media; own your content
Not all brands have the wherewithal to go all guns blazing in huge media-supported launches or campaigns. This is not a weakness or shortcoming at any level whatsoever.
This simply means being creative. And as someone working in the creative field, this should ideally come easy to you.
Refer back to Point 1 and see where best to utilise your limited budgets and how to create content that speaks to your audience.
If you're consistent and have a unique point of view, the same media channels will cover your story in a few months or years without asking for a penny.
9. Expand your collaborations
Not all partnerships have to be design led. Collaborations are a way to exchange knowledge and bring in expertise.
Think of unique ways of collaborating.
Involve people from various fields: chefs, painters, poets, musicians, architects, lawyers, scientists, writers, street artists, students, institutions, a hundred others.
This will diversify your own knowledge base and create unique opportunities for you to engage with a wider audience through your social media, which will also gain fresh content with each new, exciting partnership.
Whatever you do, don't be boring.
10. Surround yourself with everything amazing
Whether it's the people you work with, the books you read, the social media handles you follow, the events you go to, your holidays, the humans you hang out with, the meals you cook/ eat, the breaks you (should definitely) take -- make each thing amazing.
Not by putting in extra effort to live the Insta life and making it all look beautiful, but by ensuring that each aspect of your life and connections is constantly teaching you something new, interesting, surprising, and delightful.
Instead of celebrities, follow museums, comedians, and scientists on Insta.
Instead of going to fashion events, go to the Blind School Mela, or take home-cooked food to an old-age home.
Try to spend time with school and college students; they will surprise you endlessly (Bonus: you will realise that the future of the world is in good hands).
Volunteer with your entire design team at the local dog shelter for a day of wagging tails and wet-licky kisses -- pure therapy! This is important.
Excerpted from Pitch Perfect: How To Create A Brand People Cannot Stop Talking About by Srimoyi Bhattacharya, with the kind permission of the publishers, Penguin Random House India.