Bhumika Ahluwalia of Mishe shares her experience working with her mother Minakshi to model an LFW collection around the Japanese sign language.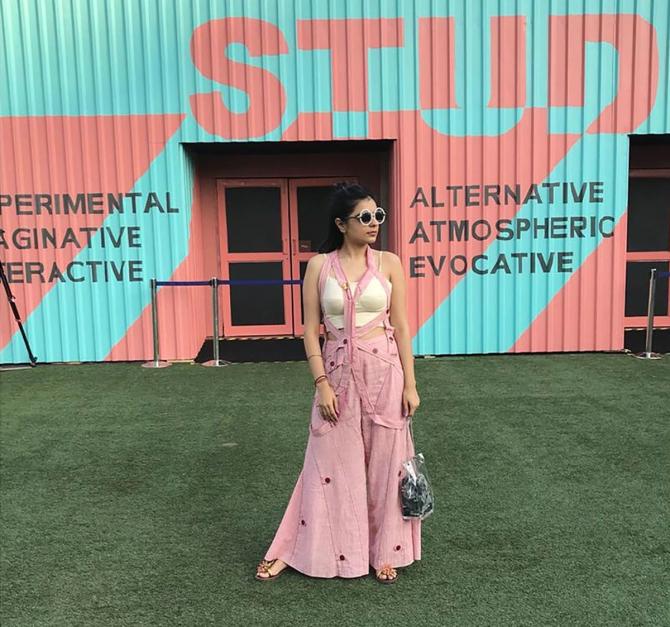 I studied at Central Saint Martins, London, and did a degree course at the Parsons School of Design, New York.
Before moving back to India, I worked with several labels in New York.
I started working on Mishe with my mother, Minakshi, who is 52, almost a year before we launched it.
My mom is my earliest inspiration. I'd love to see her dress up in beautiful saris. She has always had an eye for good design.
I have the technical knowledge, while my mother is the more organised one.
Surprisingly, I'm the strict one at work while she's the more fun one.
At work, it's a fun and comforting environment.
Mom and I usually get along when it comes to taking decisions and the best part is that I'm fed good food all the time.
More than me, it's my team who enjoys her food. She's a mom to everyone.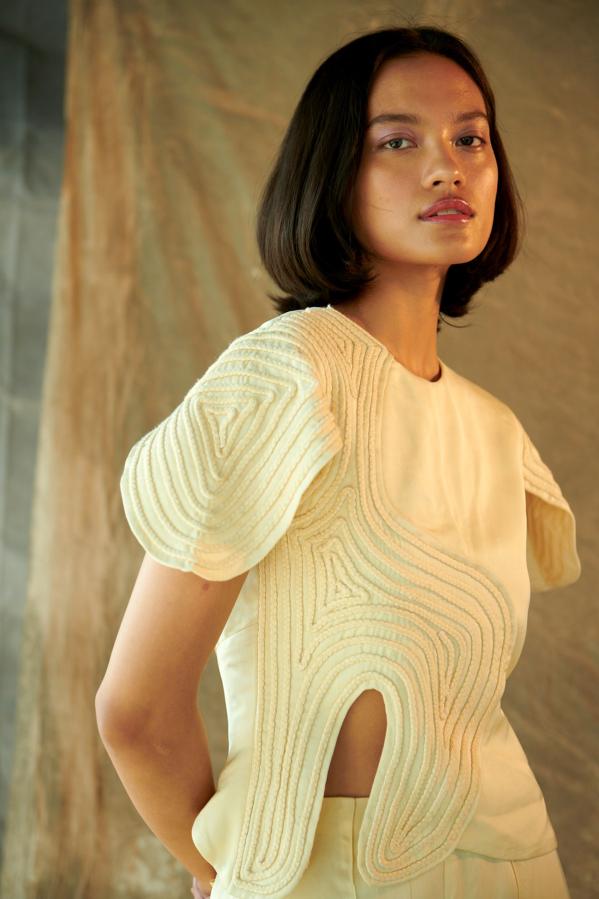 Mom and I traveled around India to research different textiles and attended several art exhibits before launching Mishe.
I was inclined towards design and art while growing up. I used to even design clothes for my Barbie dolls.
Later, I started reading a lot about designers and watching fashion shows to educate myself about the designers around the world.
Karl Lagerfeld and Marc Jacobs were designers I got to know about while I was still in school.
I got my first internship at Oscar de la Renta while I was still studying at Parsons.
I was assisting the womenswear designer there. It was an unpaid internship for which I got college credits.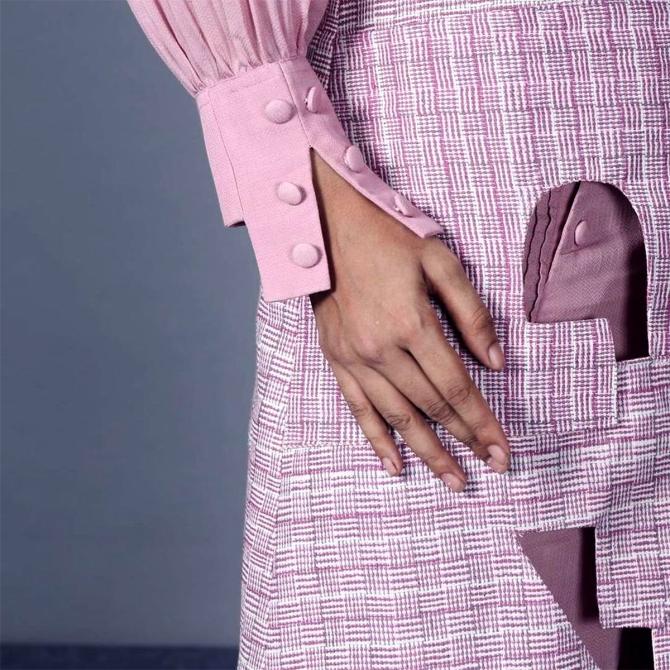 Our upcoming collection is called Shuwa, which means sign language in Japanese.
I took up a class in New York on sign language. The shapes that are created by the hand gestures and movements inspired me to make this collection.
I have juxtapositioned the shapes into the silhouettes. We've used orange peel and banana fabric, handwoven and recycled cotton in this collection.
The colour palette is mostly pastels, with a hint of blues and aubergine in some designs. You will see a lot of monochromatic looks in our collection.
We didn't have most of our team when we got selected for Lakme Fashion Week.
I called my karigars (worker-artistes) back after the selection as things in Mumbai were slowly getting back to normal.
They were very happy and excited to be back at work. Things did get a bit slow on the production end, but we pulled it off as a team.
I think hoarding clothes is something I'm really not into. Everyone should try to slow down and think consciously before buying clothes.
We live in an influencer culture. We need to think before getting influenced by trends and people.
The fast fashion shopping hauls should really stop.