'I have started enjoying outdoor workouts a lot more,' says Supermodel Sonalika Sahay.
The lockdown has been about keeping myself fit and healthy. Workouts are the only thing that kept me going.
On a normal day, an hour or one-and-a-half hour of outdoor workout was enough for me to get my adrenaline going.
I have started enjoying outdoor workouts a lot more now. Don't think I will be heading to a gym anytime soon.
At Lakmé Fashion Week, I will be walking for many designers. Kunal Rawal, Urvashi Kaur, Abraham & Thakore and Saksha & Kinni...
I'm looking forward to all the shows. Saaksha & Kinni's beachwear is particularly very exciting for me.
When it comes to fashion, I don't have any fixed style mantra.
I do like to wear very comfortable clothes. Easy breathing fabrics and smooth fit is a must.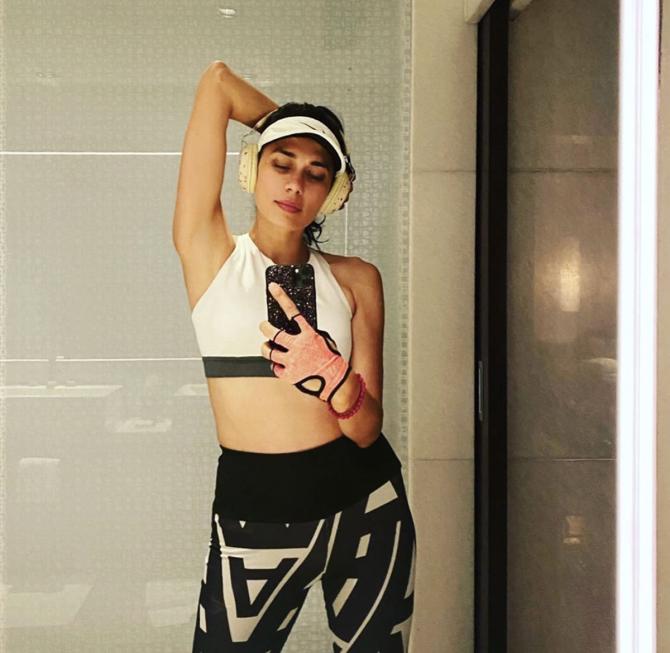 With the lockdown, I also started restyling a lot of my old clothes.
Earlier, I was overindulging, buying things and hoarding for no reason.
This year I am going to shrink my closet and limit it to very exclusive pieces that I really enjoy wearing.
I'm thrilled to walk for the first digital version of Lakmé Fashion Week. I am extremely happy that even in such difficult times IMGR has found a way forward for the fashion industry.
I was very nervous to travel for the first time since the pandemic hit, but I am excited to finally work.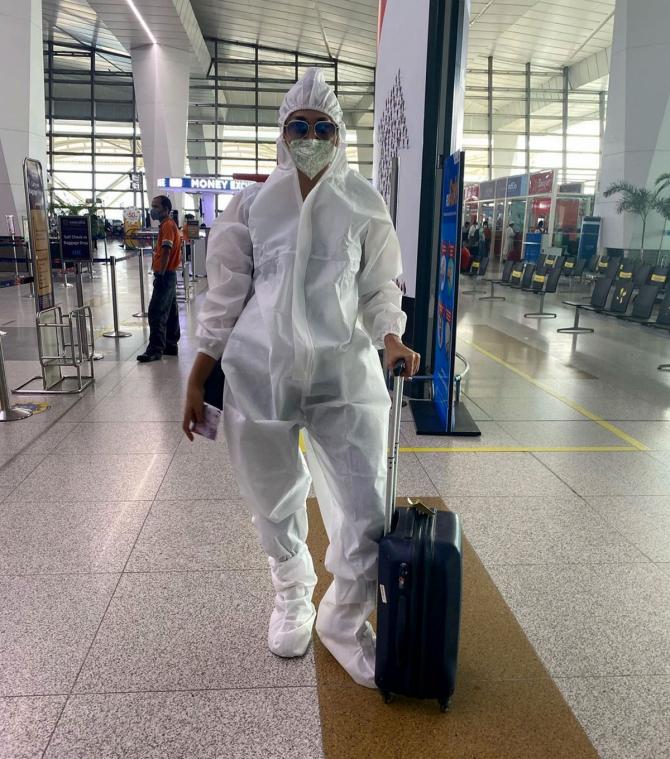 The experience shooting for Lakmé Fashion Week was extremely delightful. I felt safe and protected at all times.
The team took complete care to keep us safe. We were all tested and quarantined for a week before we started work.
The challenge that remained for all of us was safety. We all want to stay safe this year. But the safety protocols and measures in place by LFW were very reassuring.
I miss the crowds present during a live show, but I guess I will learn to move forward and embrace the new normal.