Do you have mutual fund queries?
Please mail your questions to getahead@rediff.co.in with the subject line 'Ask Nikunj', along with your name and Nikunj Saraf, Vice President Choice Wealth, (external link), will answer your queries.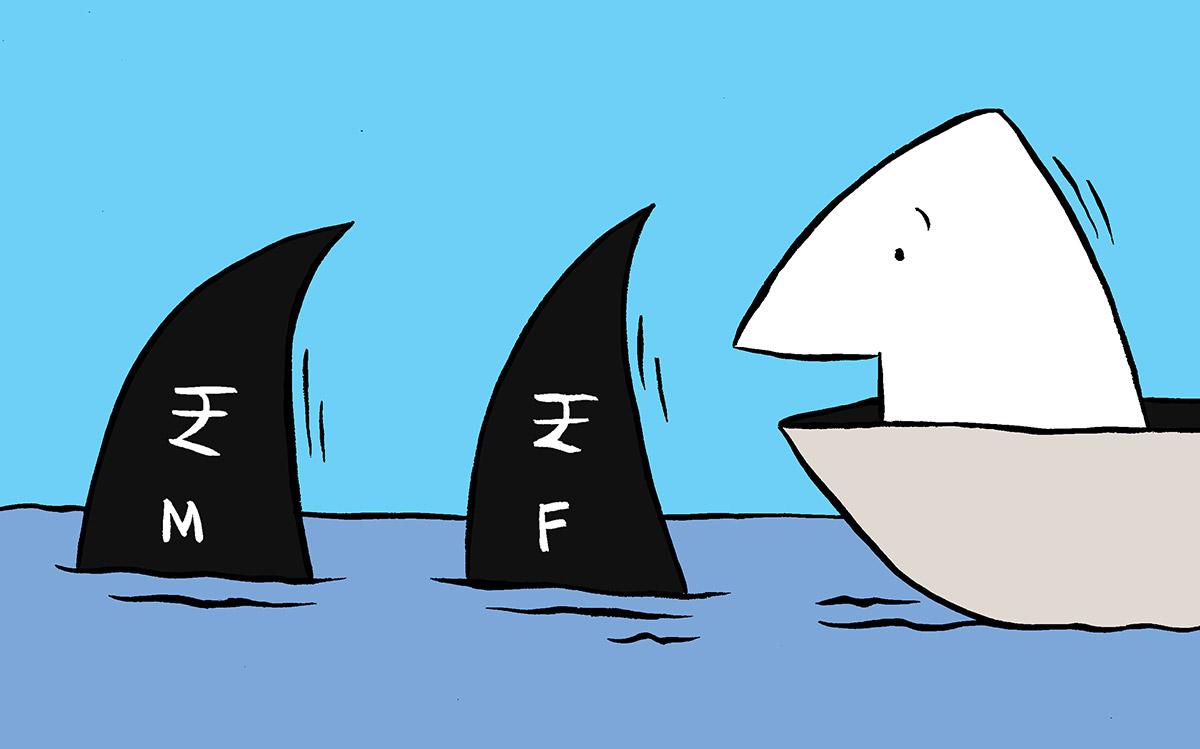 ---
Sathish: Since last 1.5 years I am investing in mutual funds on this below mutual funds. I had a plan that after 10 years I want to earn 1 crore money. If any, add or delete the following mutual funds please advise us and I am now paying amount is sufficient or add more money to achieve my target?
1) axis nifty 100 index fund direct- Rs. 600
2) ICICI prudential nifty index fund direct- Rs 600
3) canara robeco small cap fund direct- Rs 4050
4) quant mid cap fund direct - Rs. 4050
5 ) DSp mid cap fund regular Rs. 500
Nikunj Saraf: In line with your requirements, I would say that your risk diversification is well-maintained. Regarding your question about whether the scheme is good or bad, I recommend reconsidering DSP AMC as part of your portfolio.
To reach your target of 1 Cr in 10 years, you may increase your sip to 34k. Furthermore, you may add flexi-cap funds in your portfolio, as this category seems missing.
Rahul Poonia: Sir I want to invest 15k in mutual fund for 15 years what corpus will I get after 15years. Where else to invest? Presently I am investing 4500 in:
PP FLEXI CAP-2000
AXIS SMALL CAP-500
HDFC INDEX S&P-500
ICICI PREDENTUAL TECH -500
Kotak equity opportunities -1000
Nikunj Saraf: Hi Rahul Poonia. It appears that your current portfolio aligns with the market. It would be wise to reconsider Parag Parikh AMC. If you invest for 15 years with 15k monthly sip with a conservative CAGR of 14%, a corpus of approximately 92 lakh might be achieved. You may consider midcap, large & midcap, multicap categories in your portfolio for additional sips.
Vivek Shah: I am 40 years old and have inherited 50 lakh from my parents and now I want to invest this money in such a way that I get good monthly returns say 25-30k and also safety of the inherited money. Where should I invest please suggest me, everyone is telling to invest in mutual fund, won't that be risky. Kindly suggest which mutual funds to follow.
Nikunj Saraf: Hi Vivek Shah. In accordance with your requirement, I would suggest to invest in both hybrid and equity asset class. There is less risk associated with mutual funds than with individual stocks.
Diane Lockhardt: I am 40 and wish to accumulate around 1 cr corpus in the next 10 to 12 years. As of now, this is what I have:
Ppf 3 lakh
Mutual funds 3 lakh
Sgb and stocks 2 lakh
Ulips 5 lakh
Lic 3 lakh
Nps 3lakh
I wish to primarily invest in nifty 50 index funds. How much should i invest to achieve my goal via nifty 50 index funds? What other funds would you suggest?
Nikunj Saraf: Hello Diane Lockhardt. In order to achieve a corpus of 1 Cr, you may invest 26k approx in monthly sips. For further suggestion, we required details of your risk appetite and current mf investments.
Parijat Kundu: I am 32yrs old and recently started investing in SIPs. Currently I am investing 12k SIP every month in the following funds:
Canara Robeco Bluechip Equity Fund Direct Growth -- 2000
PGIM India Midcap Opportunities Fund Direct Growth -- 1000
IDBI Gold Direct Growth -- 500
Parag Parikh Flexi Cap Fund Direct Growth -- 2000
HDFC Index S&P BSE Sensex Direct Plan Growth -- 500
Nippon India Pharma Fund Direct Growth -- 2000
Quant Tax Plan Direct Growth -- 2000
Mirae Asset Tax Saver Fund Direct Growth -- 2000
In addition to this, I am putting 1lakh in PPF every year.
What should I do to build a 3cr corpus in the next 20yrs?
Is my portfolio over diversified?
If yes, please advise how to restructure it.
Additionally, can you please let me know if XIRR is better than CAGR for assessing performance?
Nikunj Saraf: Hi Parijat Kundu. To attain a goal of 3 Cr in next 20 years, you may increase your monthly sip contribution to 22k. Your portfolio is well diversified. You may reconsider IDBI AMC & Parag Parikh AMC for restructuring.
Furthermore, XIRR is better for assessing performance if you are doing SIPs and withdrawals.
Gaurav Prasade: I am 37 years old with below mentioned SIPs. Please suggest for any changes to allocation. Current MF portfolio is 8 lakh.
Also, I will be stepping up the SIPs by 10 to 15% annually. Please suggest if I should step up existing schemes or add any new one.
My objective is build portfolio of 1 Cr. In 10 years.
Schemes - Amount - Start month
HDFC Index Fund - Sensex Plan - 5k - Jan21
PPFAS Flexi Fund - 10k - Mar21
Mirae Asset Focused Fund - 5k - Sep21 (lump sum 65k in 2019)
Axis Growth Opportunity Fund - 5k - Dec21
PPFAS conservative HY Fund - 3k - Aug22 (Lump sum 30k in 2021)
Quant Active Fund - 2k - Aug21
Nikunj Saraf: Hi Gaurav Prasade. After reviewing your portfolio, I would suggest to reconsider PPFAS Flexi Fund. Additionally you may increase the SIPs in multicap, large and midcap funds.
Introduce Small cap and midcap funds for horizon of 10 years.
Nitin Dubey: I have following MFs in my portfolio. My present age is 43 years. Please advice tentative return after 3 years. Do I need to switch over to some other MF? I also need your advice for tax saving on MFs.
1. Tata Midcap Growth Direct Plan. Monthly SIP RS 1000 wef November 22
2. SBI Small Cap fund Direct Growth. Monthly SIP Rs 10000 wed November 2022
3. Motilal Oswal Midcap Direct Growth. Monthly SIP Rs 6000 wef November 2022.
Request your reply on email.
Nikunj Saraf: Hello Nitin. In regards with your current portfolio, I would suggest to reconsider Tata AMC. For tax saver schemes you may invest in Quant Tax Plan and Canara Robeco Equity Taxsaver Fund.
With your current SIP investment you may expect a return (CAGR) of 10-12% on conservative note you may attain a corpus of 7.16 Lakh in next 3 years.
---
Please mail your questions to getahead@rediff.co.in with the subject line 'Ask Nikunj' along with your name and Nikunj Saraf will answer your queries.
You can read more of Mr Saraf's answers here
---
Choice Wealth Disclaimer
Choice Wealth Private limited, to the best of its ability, considered various factors -- both quantitative measures and qualitative assessments, in an unbiased manner while choosing the fund(s) mentioned above. However, they carry unknown risks and uncertainties linked to broad markets, as well as analysts' expectations about future events. They should not, therefore, be the sole basis of investment decisions. Investors are requested to review the prospectus carefully and obtain expert professional advice concerning specific legal, tax, and financial implications of the investment/participation in the scheme.
Choice Wealth accepts no liability for any damages or losses, however, caused, in connection with the use of, or on the reliance of its product or related services.

---
Rediff.com Disclaimer: This article is meant for information purposes only. This article and information do not constitute a distribution, an endorsement, an investment advice, an offer to buy or sell or the solicitation of an offer to buy or sell any securities/schemes or any other financial products/investment products mentioned in this QnA or an attempt to influence the opinion or behaviour of the investors/recipients.
Any use of the information/any investment and investment related decisions of the investors/recipients are at their sole discretion and risk. Any advice herein is made on a general basis and does not take into account the specific investment objectives of the specific person or group of persons. Opinions expressed herein are subject to change without notice.
---
Note: The questions and answers in this advisory will be published to help the individual asking the question as well the large number of readers who read the same.
While we value our readers' requests for privacy and avoid using their actual names along with the question whenever a request is made, we regret that no question will be answered personally on e-mail.