Do you have mutual fund queries?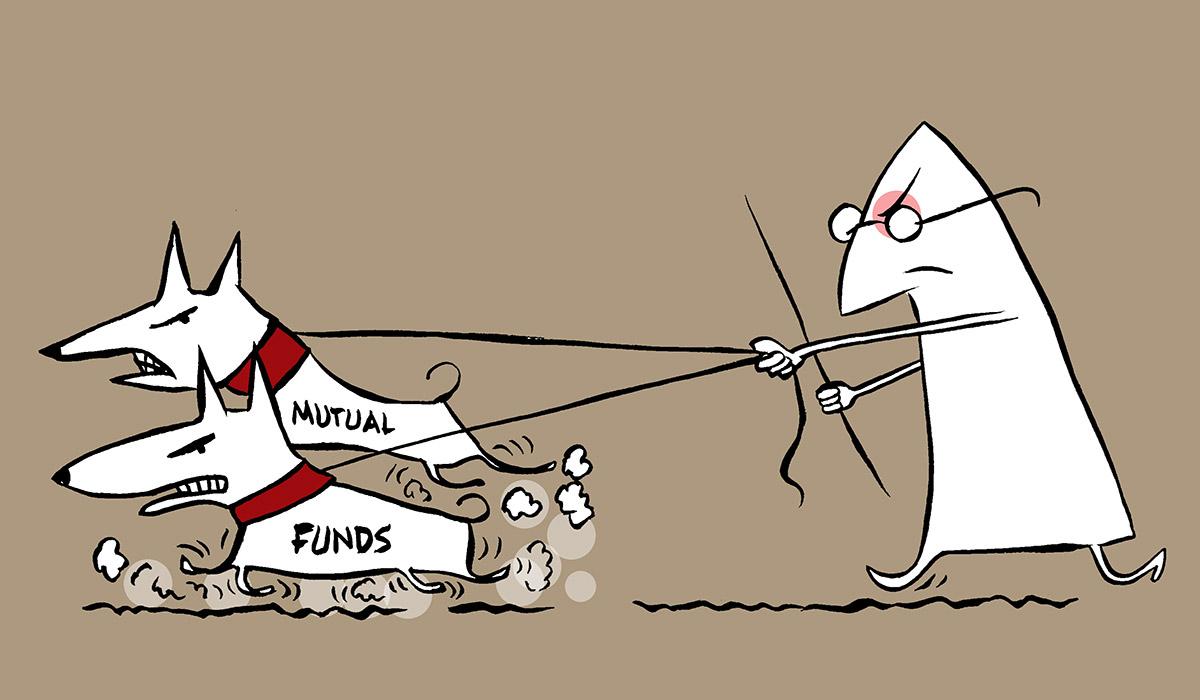 Please mail your questions to getahead@rediff.co.in with the subject line, Ask Nikunj, along with your name, and Nikunj Saraf, Vice President Choice Wealth, (external link), will answer your queries.
---
Kesav Kumar: I'm 34 years old. I would like to invest in sip up to 5000/month. So kindly suggest me which is the best sip plan forme.
Nikunj Saraf: Hello Kesav. I would suggest to refer below mentioned for your portfolio:
Nippon India Large Cap Fund
ICICI Pru Large & Mid Fund
PGIM India Flexi cap Fund
JAYANT RAHUL: I am 31yrs old working in a PSU. I've been investing in MFs for about 4 yrs and have already accumulated 9.5 lakh thru them. My SIP investments in MFs are as follows:
1. IDFC nifty 50 Index fund - 3k
2. Quant active fund- 2k
3. Quant small cap fund- 3k
4. Mirae asset emerging bluechip fund- 2k
5. Axis bluechip fund- 2k
6. SBI small cap fund- 2k
All the investments are direct and growth type in nature. Also I plan to increase my investments by 5-10% every year.
My questions are as follows:
1. I want to create a corpus of about 10 crores during my retirement ie 60yrs of age. Is my investment sufficient?
2. Is my asset allocation balanced, meaning covering all sectors and all caps?
3. Do I need to invest in any other type of investment funds/schemes?
Nikunj Saraf: Hi JAYANT RAHUL. No modification is required in terms of MF investment Amount. Your goal will be achieved with your current investments amount in MF. Although the selected schemes are aligned with the market, I would suggest to reconsider Axis Bluechip Fund and introduce mid-cap and flexi-cap funds in your portfolio.
Yash Gupta: My age is 26 and I started investing in MFs from the previous month. And here is my portfolio:
Can you please help in suggesting if I am being too aggressive risk taker by investing these huge chunks of money on a monthly basis in the above portfolio or should I choose other MFs instead of the above given MFs? Should I invest in other categories also? The time duration that I decided is fair long enough or I should extend these time boundaries a/c to given goals? Being 26, my risk appetite is moderate.
Nikunj Saraf: Hi Yash Gupta. It seems you have done thorough research with current market. I would recommend you reconsider your sips in Parag Parikh Flexi cap Fund for house purchase. As the time horizon is long you may refer Small cap category or large & mid cap category.
Geetesh Indolia: I want invest Rs 10000 and my aim is to earn around Rs10,000,000.
Is it possible if so then How?
Where I need to invest my money?
Your valuable guidance is highly appreciated.
Nikunj Saraf: Hello Geetesh Indolia. In response to your concern, I would suggest clarifying your vision for investment. Due to the fact that your time horizon is not mentioned. I am assuming the goal is for 15 years with 15% CAGR; you can invest 1.5 lakh monthly. In 33 years, you will be able to achieve the 10 Cr goal if you proceed with a 10k sip. Also, you may consider multi-cap, mid-cap and small-cap categories for your portfolio.
Jitendra Sharma: Saw your article with Q & A for SIP. I am a retired army veteran. I have no investment in MF as yet. All investments are in FDs only. I have liquidity of approx 50 L plus in FDs. I am 51 years old. Can you please advise how to start investment? My risk appetite is low. I am also earning 1 lac pension every month.
My goals:
A.Daughters higher education-12 years now
B. Son is 21 years but unemployed and still studying.
C. Daughters marriage in next 13 - 15 years
D. Foreign travel for self and family once every year.
E. Passive income in next 5-10 years
Nikunj Saraf: Hi Jitendra. Considering your existing concerns and multiple requirements, I would recommend investing 50 lakh using STP mode instead of lump sum.
If you invest 10-20k as a monthly sip after your monthly expenses, in 10 years you will have a corpus of 26-50 lakh with a CAGR of 14%. To achieve your financial goals, you can also invest (SIP & lump sum) in the schemes below.
Nippon India Large Cap Fund
ICICI Pru Value Discovery Fund
Canara Robeco Flexi cap Fund
Quant Absolute Fund
HDFC Balanced Advantage Fund
Rajeskh Diddi: I am planning to invest Rs 500 in mutual funds on monthly basis through SIPs for long term investment. Suggest the best mutual fund that provides high returns irrespective of market risk.
Nikunj Saraf: Hello Rajeskh Diddi. You may consider ICICI Pru Bluechip Fund and Nippon India Growth Fund for long run sip.
Anup Banerjee: I need suggestions: My requirement is 75 lakh after 10 years. My age is 50. Which sip should I choose, what amount and how long?
Nikunj Saraf: Hi Anup Banerjee. To achieve a corpus of Rs.75 lakh after 10 years, you may start sip of 29K on monthly basis. The time horizon for sip will be 10 years and you may consider large cap, large & mid cap, mid cap and multi cap categories in your portfolio.
Saravanan: I'm 35 years old I had started my mutual fund journey a couple of years ago. CURRENT INVESTMENT:
Parag Parikh 5,000
UTI FLEXI Cap 5000
Navi nifty index fund 5000
I would like to increase my SIP investment for an additional amount of 35,000/- (total 50k). Please suggest few more options. I would like to build a corpus fund for my child's education 15 years from now and for my retirement.
Nikunj Saraf: Hi Saravanan. Looking with current portfolio, I would suggest you to reconsider Parag Parikh AMC. With your multiple goals to be achieved in next 15 years, you may consider the below schemes for your portfolio.
Nippon India Large Cap Fund
ICICI Pru Large & Mid cap Fund
Quant Flexi cap Fund
Mirae Asset Mid Cap Fund
You can read more of Mr Saraf's answers here
---
Choice Wealth Disclaimer
Choice Wealth Private limited, to the best of its ability, considered various factors -- both quantitative measures and qualitative assessments, in an unbiased manner while choosing the fund(s) mentioned above. However, they carry unknown risks and uncertainties linked to broad markets, as well as analysts' expectations about future events. They should not, therefore, be the sole basis of investment decisions. Investors are requested to review the prospectus carefully and obtain expert professional advice concerning specific legal, tax, and financial implications of the investment/participation in the scheme.
Choice Wealth accepts no liability for any damages or losses, however, caused, in connection with the use of, or on the reliance of its product or related services.

---
Rediff.com Disclaimer: This article is meant for information purposes only. This article and information do not constitute a distribution, an endorsement, an investment advice, an offer to buy or sell or the solicitation of an offer to buy or sell any securities/schemes or any other financial products/investment products mentioned in this QnA or an attempt to influence the opinion or behaviour of the investors/recipients.
Any use of the information/any investment and investment related decisions of the investors/recipients are at their sole discretion and risk. Any advice herein is made on a general basis and does not take into account the specific investment objectives of the specific person or group of persons. Opinions expressed herein are subject to change without notice.
---
Note: The questions and answers in this advisory will be published to help the individual asking the question as well the large number of readers who read the same.
While we value our readers' requests for privacy and avoid using their actual names along with the question whenever a request is made, we regret that no question will be answered personally on e-mail.