Almost all banks that issue contactless cards provide users with a 100 per cent liability cover, reports Bindisha Sarang.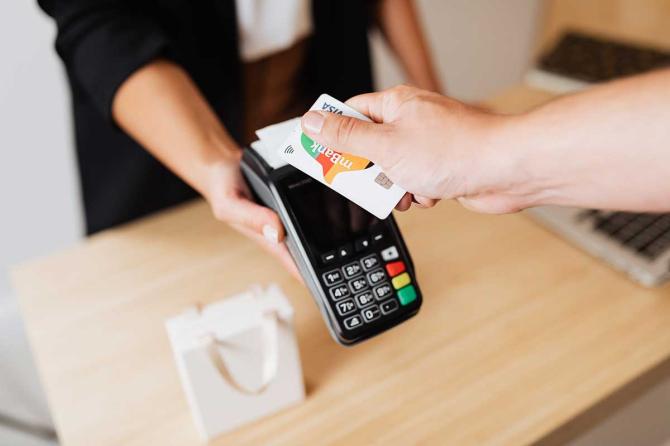 Unlock 5.0 is unfolding.
As people gear up for the festive season, shopping at stores is bound to rise.
Buyers will inevitably hand over their physical cards to shopkeepers, thereby exposing themselves to the risk of infection.
However, there are ways one can make payments while avoiding physical handling of the card.
Using a Near Field Communication (NFC), better known as a contactless card, is one of them.
According to Srini Krish, president, Fiserv Global Services: "Contactless payments have gained traction among issuers, merchants, and customers as a fast, easy, and secure way to transact."
What is it?
Cards that bear a wifi-like symbol are contactless cards.
All the user has to do is tap it against a card reader enabled for contactless payments for the transaction to be completed.
Says Adhil Shetty, chief executive officer, BankBazaar: "Your card no longer needs to change hands to enable payment. There is also no hassle of swiping or punching in your PIN for low-value transactions."
If you don't have such a card, contact your bank to get one.
Even the RBI wants you to have one.
In May this year, it permitted payment networks such as Visa, Mastercard, and National Payments Corporation of India to allow tap-and-go functionality on card payments.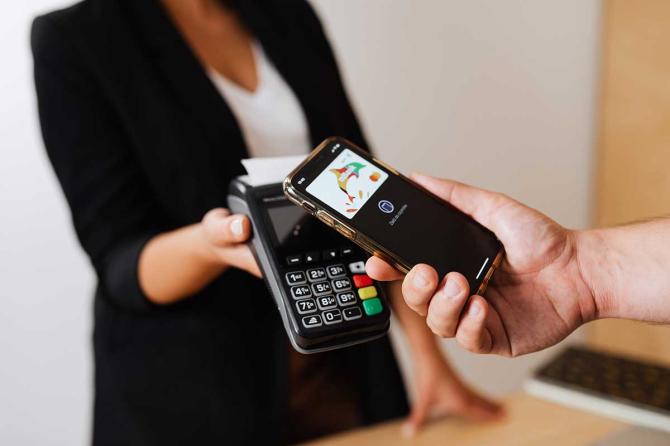 How it works
With NFC technology, the card uses a magnetic field to communicate with an NFC-enabled card point of sale (PoS) machine when the two are brought within a few centimetres of each other.
The card has a chip and a radiofrequency (RFID) antenna that enables it to complete the transaction.
No PIN is required for transactions below Rs 2,000.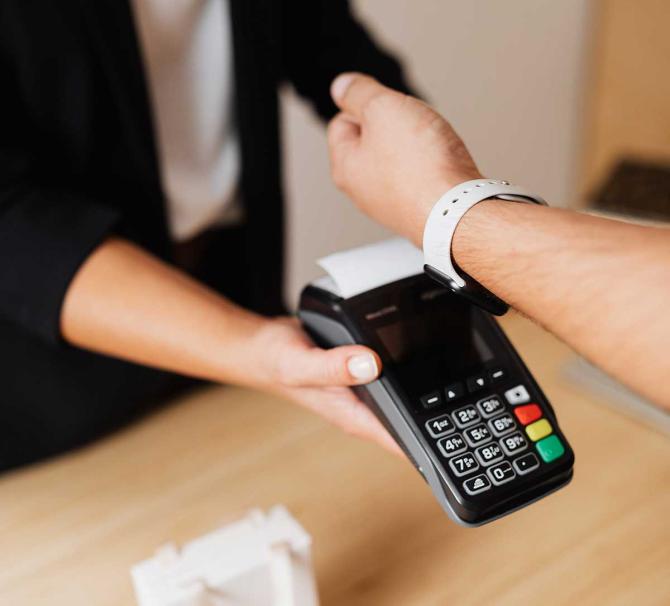 Security features
The RBI's new norms for securing debit and credit cards, which came into effect from October 1, allow users to switch on and off facilities on regular cards for international and online transactions.
These norms apply to contactless cards too.
Says Sujai Raina, head -- business development, India and South Asia, Visa: "Popular transaction types such as tap-and-pay for contactless payments, online payments for e-commerce transactions, and international payments can now be switched on or off according to need via channels such as mobile banking app, internet banking platform, etc."
Almost all banks that issue contactless cards provide users with a 100 per cent liability cover.
Security measures are in place to ensure that only a minimum number of transactions can be made before the PIN is required.
Says Shetty: "The main concern is if the card is lost. Since contactless card transactions don't require a PIN for transactions below Rs 2,000, there is a risk of fraudulent purchases."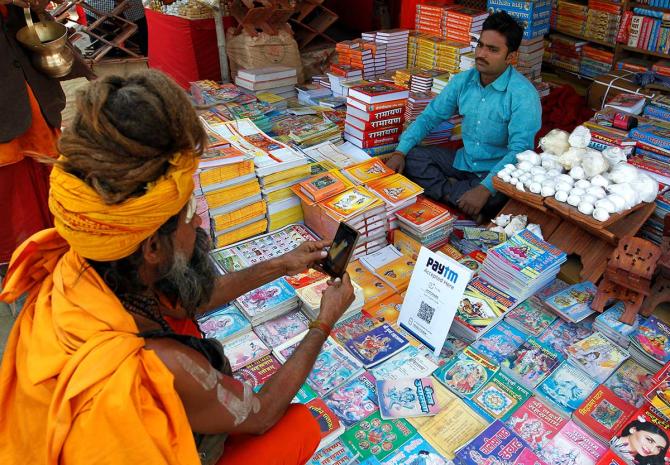 Other alternatives
Some cards have also taken a digital avatar.
Says Ashwini Kumar Tewari, MD & CEO, SBI Cards: "With smartphone penetration in India soaring, credit cards have also changed form to reside securely on the mobile phone."
SBI cardholders can make payments via Google Pay by simply unlocking their Android smartphones and tapping them on an NFC-enabled PoS to make payments, provided the smartphone has NFC capability.
Many other banks also offer this facility.
*Kindly note the images have only been posted for representational purposes.
Feature Presentation: Ashish Narsale/Rediff.com