One in five Indian students now prefer new and unconventional study destinations like Ireland, Turkey and Spain.
The number of Indian students in Germany grew by 20.85 per cent in the winter semester to stand at over 25,000.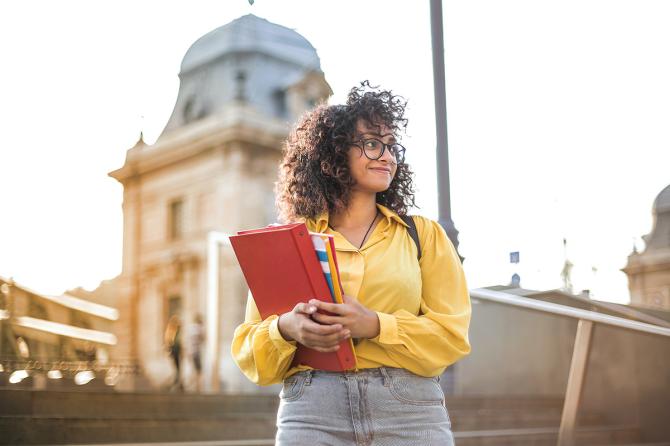 If the recent winter semester trends are anything to go by, overseas education for Indian students might see an uptick in 2022 compared to the last couple of years.
The number of applications and visa issuances have already begun rising since the Fall 2021 intake of the July-October period, after a whitewash in the pandemic year of 2020.
"With the Covid fear still prevailing, almost one-third students had deferred their admissions from Fall 2021 to January 2022. However, there hasn't been any deferment for the January 2022 intake which is a big change. We have already seen 20 times growth from January 2021 till November 2021," Akshay Chaturvedi, founder and CEO of Leverage Edu, an overseas education startup, tells Business Standard.
In fact, the number of students reached by Leverage Edu is up by 2x from December 2021 to January 2022.
"We are now counselling over 100,000 students every month with the traffic for the last 12 months being 32 million," Chaturvedi added.
Further, along with winter intake trends for up to January 2022, coupled with relaxation in visa norms by certain destinations, this year may set better records, say overseas education consultants.
One such destination for the current winter semester has been Germany which has seen a record rise in Indian student numbers compared to a decline in the summer of 2021.
According to figures released by Germany's federal statistical office, the number of Indian students in Germany grew by 20.85 per cent in the winter semester over the previous year to stand at over 25,000.
Recently, the US embassy in India announced closing in-person appointments for students, but not before granting visas to a record number of more than 55,000 Indian students during the winter student season that runs from October 1 till January 15.
The US embassy does not plan to cancel previously scheduled student appointments even as it continues to monitor the rapid spread of COVID-19 across India as well as the latest health and safety guidelines issued by the CDC and the government of India, it stated.
Similarly, Australia not only announced to pump in over $37 million as a financial package to boost international education but also made changes to visa settings.
According to the Australian government, the new settings will extend measures to protect the post-study work rights of international students as well as extend the temporary graduate visa from two to three years for masters by coursework graduates.
'This will help ensure the rapid return of international students,' Australian Minister of Education and Youth Alan Tudge had said earlier.
International education accounts for more than 40 billion Australian dollars to its economy, according to the Australian bureau of statistics.
While the US, the UK, Canada and Australia continue to stand out as the top four destinations, newer destinations like Germany, Italy, Ireland, Turkey, Russia and China are witnessing a significant rise in students preferring these countries not previously on the consideration list.
For instance, one in five (22 per cent) students now prefer new and unconventional study destinations like Ireland, Turkey and Spain, a study Education Overseas - An Evolving Journey by leading cross-border, cross-currency money movement and payments provider Western Union found.
According to Shireen Ardeshir, senior partner at Study Networks, not only are destinations like the UK seeing record numbers but also Ireland.
"Right now, we are not seeing anyone withdraw their applications. Between September and December have been best times for Fall 2022 applications and not much hesitation in withdrawals. Even in places like Australia, students are still looking at admissions, especially after certain variations to post study work visas," Ardeshir added.
However, on the flip side, costs have gone up by 20 per cent to 50 percent, depending on destination, in terms of accommodation, additional entry norms like multiple RT-PCR tests and insurance, among other things, says Nirali Mehta, overseas education consultant and proprietor of Nirali Advisory.
"Accommodation has seen a slight increase," Chaturvedi adds, "and so have air fares which are now almost 1.5 times to twice as expensive as pre-Covid, even as flights are still not as regular."
Feature Presentation: Aslam Hunani/Rediff.com