Watch out for dancing sensation, model and actress Amy Aela.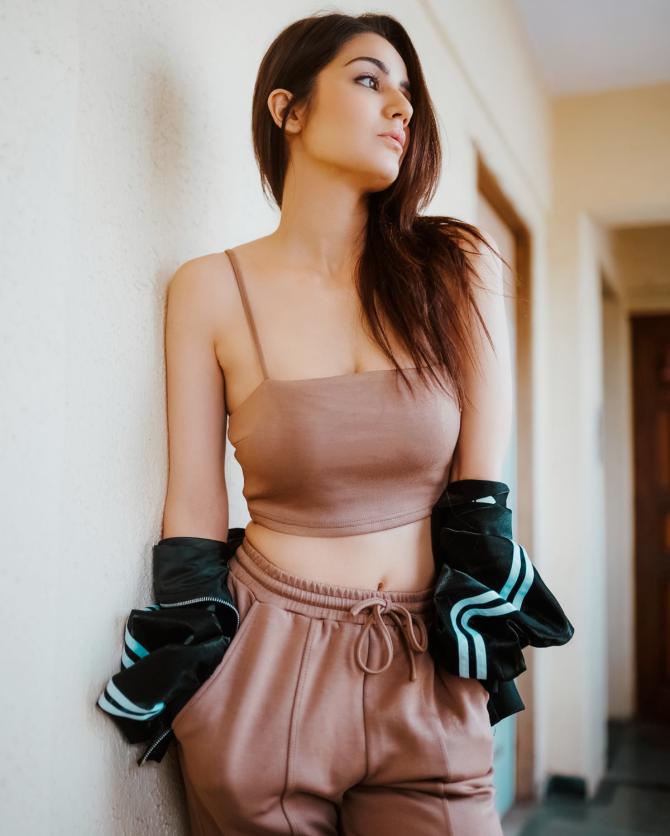 Amy Aela has been winning hearts on the Internet with her sizzling dance videos.
Born in Allahabad, she moved to Australia as a kid and now is back in India to try her luck at acting.
You'll spot her swaying and gyrating to the beat in the Telugu dance number Evarura Aa Pilla. The song has crossed over 1.9 million views on YouTube.
Post the release of the video, Amy has become something of a familiar face to fans down South.
As for Bollywood, her dance videos with Nora Fatehi and Jahnvi Kapoor, have helped her scramble to new heights.
In an interview with Hitesh Harisinghani/Rediff.com, Amy talks about her acting plans, a fondness for travelling by autorickshaws and being vegan for 16 years.
"My mother wanted me to have an English and an Indian name as well. So she named me Amy Aela. In Urdu, Aela means 'pure'.
"However, my family has nicknamed me Billa and Bushles," laughs Amy, who has over 500,000 followers on Instagram.
Right now, she is pursuing a career in acting. "I have started my journey as an actress and touchwood, it is going great," she says.
While dancing has been her comfort zone for long, marketing and design is an option she finds immensely rewarding.
"I work in marketing and design while I am not filming."
Amy has her own venture named Brisbane Fashion Runway, which is a luxury events business in Australia.
"I love having variety in what I do, and I feel so blessed to have created a life which offers me this variety and flexibility," says Amy who captivated all with her dance videos on social media.
"Dancing allows me to explore my sense of expression and build on my strengths in front of the camera."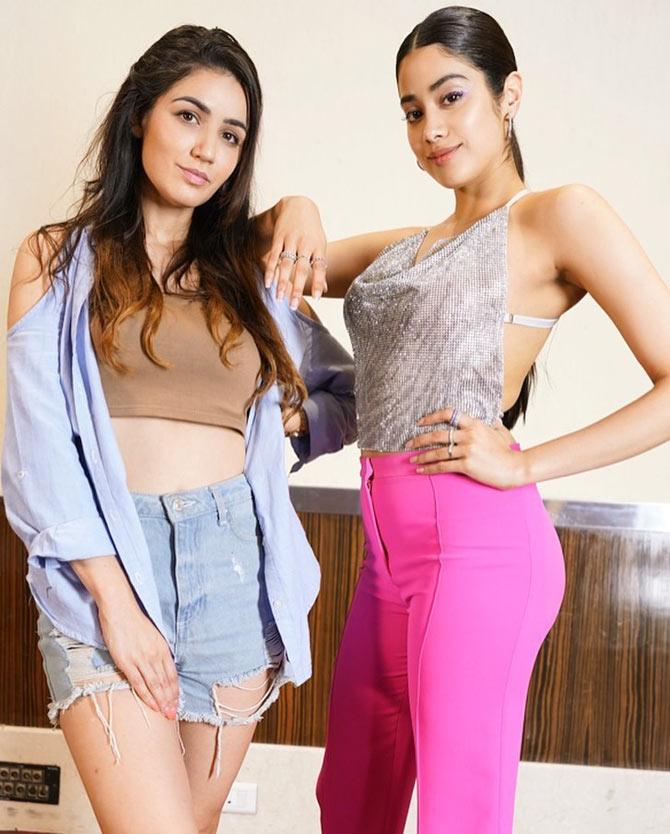 Amy always excelled at dance, and even as a child she seemed destined for a career in movies.
"My mother tells me that as a kid I used to look at the mirror and mimic dialogues. I have been prepping to be in front of the camera since childhood.
"I was always an entertainer. Be it school musicals, talent competitions or even fashion shows, I would always be very involved. I loved performing."
Amy remembers performing onstage as a child. "I'd perform small plays with my cousin Vikram Montrose. He would be on the keyboard and I would be doing a dance with puppets.
"I started dancing professionally a few years ago when I joined a Bollywood dance school. That is when dance became an obsession."
Amy travelled to India from Australia during the pandemic and she went to great lengths to ensure that she travelled safe.
"It's important that precautionary methods are maintained in order to manage the pandemic.
"I'd rather have strict rules in place than not be able to travel at all!"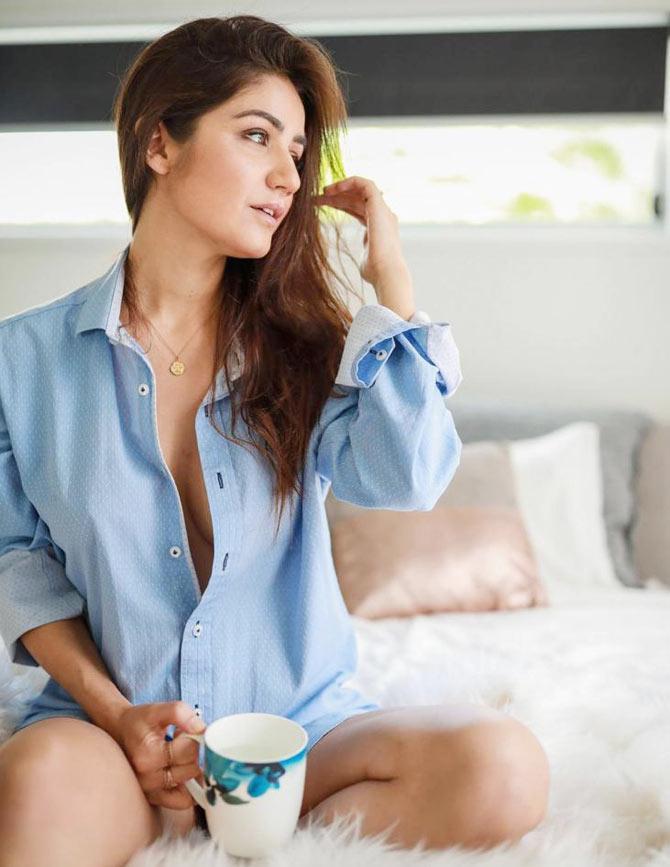 Quiz her about what took her so long to return to India and she says, "I've always been taught to be independent.
"I did not want to come to India at a young age and struggle in Bollywood.
Amy chose to focus on a career in marketing and design. She worked hard to make her way up the ladder and become financially independent.
Her company Brisbane Fashion Runway is a platform for talented designers to showcase their exemplary work.
"We have been functional for five years now, and have become one of the largest fashion shows in Australia," says Amy, who has worked in marketing and design for the last 10 years.
"I work with brands to guide their marketing and brand strategy."
Among all things Indian she loves saris and autorickshaws! "I'm sure no Indian girl can deny her love for those six yards of grace.
"And autorickshaws, yes, I really enjoy my rickshaw rides.
"Everyone always asks me why I don't keep a private driver and a car. In all honesty, the charm of travelling by auto is just too good.
"Deep down, I am a simple desi girl, and I really don't care about glitz and glamor all the time.
"So getting from point A to B in an auto is the best option for me. Plus, it's great fun!"
Amy has been a vegan for 16 years. "I believe a healthy diet is paramount to long term well-being.
"That said, I do not restrict myself. I don't count calories," she admits.
"I enjoy my dairy-free chocolates and ice cream whenever I feel like it.
"However, I try to eat clean, because that is what makes me feel good too."
She has a couple of tips to staying stress free.
"I believe in keeping negative thoughts at bay. Do an exercise you enjoy," she says.
"For me it is simply about walking 10 km per day or dancing.
"Our bodies are designed to move, so we must ensure we do some kind of movement everyday.
"My top suggestions for fitness are to eat clean food, be happy, avoid stress, maintain non-toxic friendships and relations, and move your body everyday."
WATCH: Rapid fire with Amy. Video production: Hitesh Harisinghani/Rediff.