Communicate your every step towards the betterment of their future.
If the initial hand-holding will be done right, they will understand and respect your decision of helping them, says Naval Goel.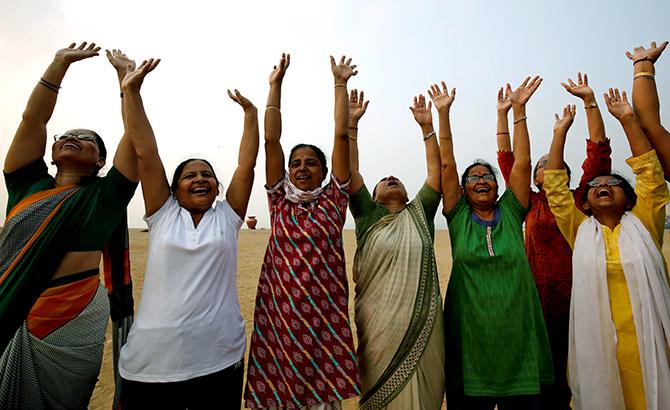 Overseeing financial matters is one of the most important parts of caring for your parents getting old.
However, it can be tough to convince someone that they need help, even if all the signs are there.
The approach has to be gentle while you extend assistance to your ageing parents.
For example, If they forget to pay their utility bills, making unnecessary purchases or not sure about their accounts, it's maybe the time to intervene.
They are sometimes rigid and may not like any kind of interference with their finances.
So approach slowly, keep them informed about the things being done while trying to be patient.
Make them understand the reason for you helping them.
Here are some essential tips to dealing with your elderly parents:
Analyse their expenses and respect their way of managing.
Introduce them with better options. This way you do not hurt their sentiments.
Get access to their financial accounts to effectively plan their finances with them.
Involve them in their financial decisions.
Assess their retirement income and plan it accordingly.
Make sure their insurance policies are updated.
Show them the way towards a successful retirement.
They have been living their life in a certain way all these years so it is bound to happen that they will reject the assistance.
As a responsible child, you will have to convince them that since the future is so unpredictable, a sustainable plan is important for them while they are getting older.
They will not be forever employed hence there has to be better management of finances for an easy life ahead.
1. Be respectful
Financial matters are very sensitive issues and one has to be respectful towards the parent's privacy for the same.
Instead of grilling sessions, there should be meaningful discussions over a cup of coffee or tea. Make sure you initiate the conversation when both of you have an ample amount of time.
Encourage them to speak up and share their hesitations.
Ask them if they will appreciate a helping hand to plan their finances.
Do not interrupt or instigate. Tell them about the latest ways of investing. Introduce them with smarter ways to channelise their money.
2. Make them aware about financial scams
Let them know about the scams and frauds that usually happen to older people in the name of assistance by agents and others. Educate them about online frauds and how anyone can fall prey to.
As they have been living through a particular lifestyle, it would be difficult for them to quickly adjust with interference in their financial matters.
You have to walk them through the future. Let them know to maintain the same quality of life even in the future, it is necessary to adapt to certain changes right now.
Talk to them and make them understand that if their finances are managed properly now, they can live their retirement life without depending on their kids.
Transparency plays a major role while communicating the plans with them and how it is going to benefit them. They need to know that whatever is being done is for their good and secured future.
3. The power of attorney
Suggest them to have a will and power of attorney. In case of any unforeseen and unexpected circumstances, the POA will have to step in and take care of their finances. Suggest them to keep the beneficiaries updated on insurance policies, wills, and financial accounts.
4. Have a short and long term budget plan
Help them with budgeting. Prepare a list of their sources of income -- their monthly and yearly earnings.
Now make a monthly budget and ask them if they can follow that and see if it gives any positive result at the end of the month.
List down their expenses and try to cut down the unwanted expenses.
Inform them and show the positive attribute of cutting down extra expenses. In any given circumstance, do not impose your plans on them.
Talk and explain with practical outcomes. For example mid-week shopping of least required items or unwise investments etc. By cutting down expenses and following a strict budget, they will be able to track down their spending and saving trends.
Considering their age, set up auto payments for any and every bill that needs to be paid. This way they can avoid penalty amounts or late fees if applicable any.
Communicate your every step towards the betterment of their future.
If the initial hand-holding will be done right, they will understand and respect your decision of helping them. They too will contribute and work with you for a better future.
---
Naval Goel is founder, CEO, PolicyX, an online insurance aggregator. He can be contacted on ga@rediff-inc.com
---