Salil Verma shares the simple formula that worked for him.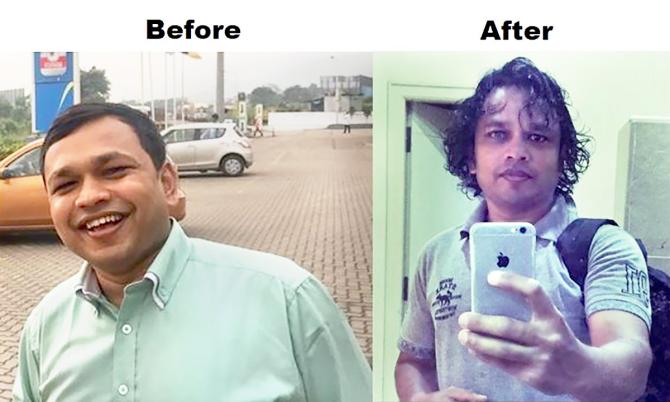 I work as a scientist at Novozymes in Bangalore.
I had gained a lot of weight and had reached 81.5 kg in June 2019.
Sometime in May 2019, I was working late with some of my colleagues. I realised that my vision was becoming shaky.
Despite rubbing my eyes, washing with water, having electrolyte, there wasn't any improvement.
I rested in a meeting room and realised that my head was feeling warm. I went to the washroom and washed my head until my vision seemed normal.
When I consulted a physician at the Apollo Hospital in Bangalore, I was told there was a change in eye ball pressure due to high BP and overweight.
I was suggested to reduce LDL (low density lipo proteins or bad cholestrol).
I designed my own routine by following exercise regimes/tips from leading sportspersons like Cristiano Ronaldo, Virat Kohli and one amazing trainer named Michael Vazquez.
I started doing ab crunches, pull ups, push ups along with long walks, plank etc.
My aim was to cover 30 km in a week by walking.
Apart from exercise, I controlled my diet with respect to calories intake by restricting daily count to 2,000 to 2,500 calories per day.
By working out for an hour-and-a-half, I could burn minimum 500 calories per day. I call it 2500/500 calorie principle.
I made evening meals light and limited intake of oily and high calorie food to once or twice a week.
By June 2020, I was 70.5 kg.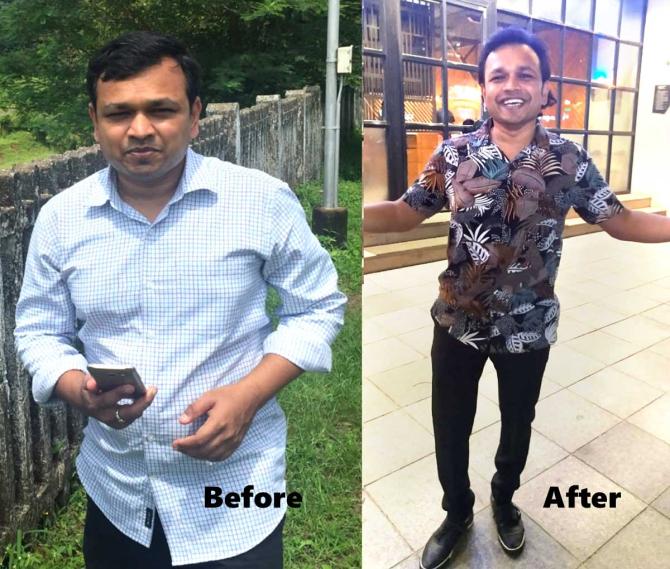 The challenges
In the first 3 weeks when I started exercising, sticking to the schedule was the main challenge.
I believe that if you can continue it for the first 21 days without fail each day, it will become a habit and eventually, a part of your life.
If you can continue something for the first 3 weeks you win.
Dedicating 1 hour to 1.5 hours daily is truly a challenge.
I tried and failed on multiple occasions. So I would punish myself by skipping a meal.
You can have different approaches, but the key is to find and manage your time.
Staying fit in the lockdown
Luckily, in my case my company supports a WFH arrangement and I have exercising equipment (for pull ups and other exercises) at my home.
Additionally, I walk every day within my society premises and do routine exercises.
I continue to follow the same 2500/500 calories principle.
I plan to lose another 5 kg in the next 6 months to attain better fitness.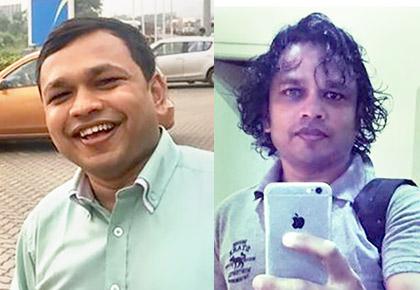 ---
Have you recently lost weight or survived a health condition?
We want you to share your story with us. Tell us how you did it.
Please share your diet plan, exercise tips, learnings and more.
Kindly mail getahead@rediff.co.in (My Fitness Story) along with your NAME, AGE, LOCATION, along with a before and after photograph of your fitness journey. We'll feature the best responses on Rediff.com.