The pandemic has inspired most of us to discover new talents and skills.
Shweta Raj, who made her debut at the Lakme Fashion Week in 2019, has been making the most of her time indoors.
"I come from an army background, so I've always had a very sheltered life all my childhood," says the former Miss Commonwealth Asia Pacific, a title she won in 2016.
"I used to take part in college pageants and that's when this bug bite me," says the 26 year old who has also been a finalist on the reality show India's Next Top Model season 3 aired on MTV.
During the lockdown, Shweta used her learnings to write a book, start a podcast and create a Web site.
Shweta chats with Hitesh Harsinghani/Rediff.com about her journey so far, the book she wrote and shares tips for aspiring models.
How did you spend time in the lockdown?
I wrote a book Model Wise, made my own Web site, started my podcast called 'All heart with Shweta Raj'.
How did the idea for your book come about?
There is a huge gap in the market where models have nothing to start their careers with.
Since, I have been modelling for five years now, I felt like now would be a good time for me to write down my thoughts for models.
As a model who has gone through the trial and error process, I don't want anybody else to go through the same.
The book is purely based on my experience over the last five years. To confirm and validate my opinions, I consulted a few agents and model friends.
WATCH: Shweta speaks about her book Model Wise. Video production: Hitesh Harisinghani/Rediff.com
Did you face any challenges while writing the book?
As the second wave and my launch date collided, I had to push my launch date.
I stopped my promotions completely as I felt the book and its content lost its significance in the present time.
It (Model Wise) will be out in a few weeks and I'm very excited!
How was life before the pandemic and how has it changed for you?
Pre-pandemic, my life was always about catching up with work and friends.
I was always running around and had no time. Now, I have caught up way too much :)
I'm one of the lucky few people who has been home with family.
Fashion weeks have gone digital. How are you coping with the new normal? How do you stay motivated?
We are so used to walking for audiences.
It feels very different now because it has become very mechanical.
From walking for 30 seconds and getting done with it to now listening to 'ready, action, cut' feels very different.
Personally, I have started looking at things with a larger perspective.
In the last one year, I have started to branch out as a person, personally and professionally.
I can find joy in most things now than before.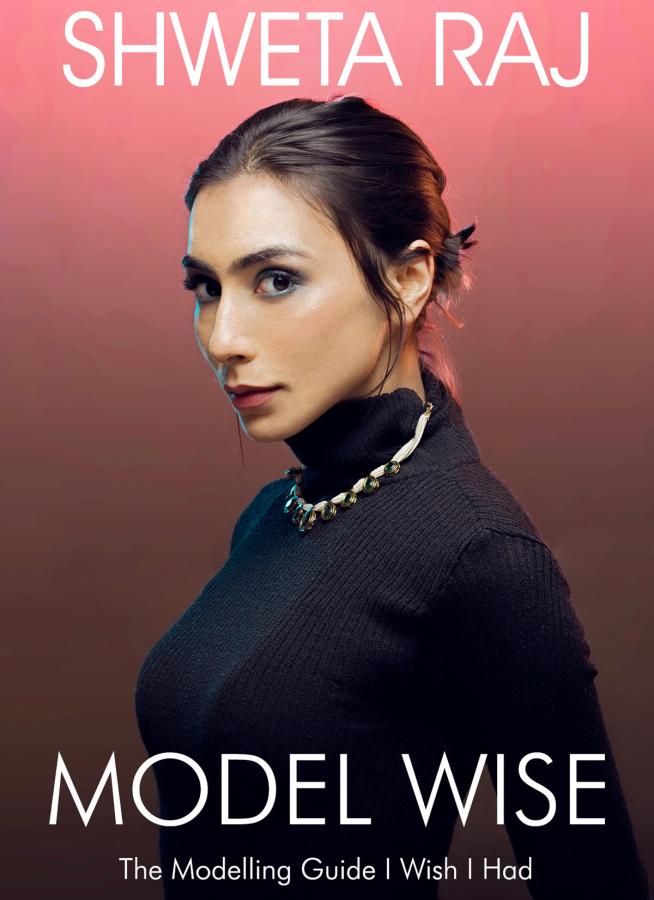 How are you staying fit and active during the lockdown?
I think I'm fitter now than I was in pre-pandemic times.
I used to spend so much money to lose weight in gyms and on diets, whereas now I'm doing nothing and I have lost weight.
I don't eat anything post 7 pm. I do something called dry brushing (an exfoliating process in which the body releases toxins through sweat) after taking a shower and sometimes go for walks.
Are you a foodie?
Like all Indians, I used to eat mindlessly. Now I don't eat anything post 7 pm to balance it out.
Have your culinary skills improved during the lockdown?
I have tried (cooking) but I'm a terrible cook.
The first place you want to visit when things get better
I want to go back to work. I really miss work.
Next, I want to go to Pune, which is my second home, to chill with friends.
I want to do what all of us want to do -- meet our near and dear ones.
What's your work from home style?
I have become more of a model in the lockdown than I was before. I'm much more dressed up in my house.
You will find me wearing jeans, tees, tank tops. Of course, the theme is comfort, but I do have patches of fashion around it otherwise it is so blah!