'During pregnancy, your body may tell you what it's feeling more acutely than during other phases of life, which is your body's way of adapting to protect your pregnancy.'
Pregnancy can be an exciting and challenging experience for first-time mums and parents, depending on a lot of factors, including the experts the couple is consulting.
Kajal Aggarwal, who is expecting her first child with husband Gautam Kitchlu, is all excited and happy about her new phase.
The actor has been sharing photographs on her social media about how she is preparing for motherhood and staying fit despite her busy schedule.
Since 2021, Kajal has been training under the expert care of Anisha Shah, master trainer at Physique 57 India, who designed a set of workouts with her team of trainers and fitness consultants.
"Before her pregnancy, our goal was to work on Kajal's form and alignment to make sure we were able to achieve our objective of holistically strengthening her body and building muscular endurance along with stamina to perform her daily routine," Anisha tells Divya Nair/Rediff.com.
In an e-mail interaction with Rediff.com, Mallika Parekh, owner of Physique 57 India, and Anisha Shah explain how they customised weekly workouts for Kajal as they share important tips on how moms-to-be can stay healthy during the pandemic.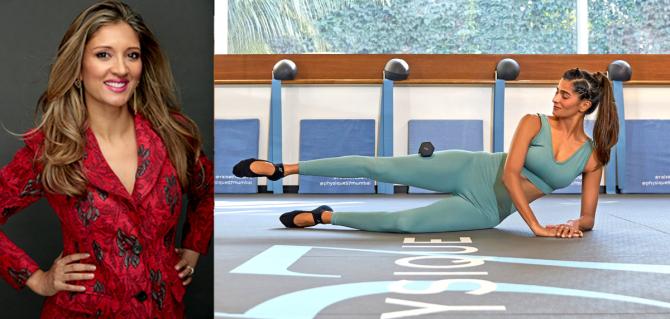 How long have you been training with Kajal Aggarwal?
Mallika: Kajal started training with Physique 57 India in early 2021 through virtual private sessions.
She would diligently work out for an hour a session, 5 times of the week.
What changes did you recommend in her daily routine?
Anisha: Before her pregnancy, our goal was to work on Kajal's form and alignment to make sure we were able to achieve our objective of holistically strengthening her body and building muscular endurance along with stamina to perform her daily routine.
In Kajal's case, how effective is online training?
Anisha: We have been training Kajal online since she started. Before her pregnancy, we were able to train as often as 5 times a week with each session lasting 57 minutes.
Presently, as she is in her third trimester of pregnancy, we train her in the Physique 57 method 2-3 times a week.
On her 'rest' days, we have advised her to take a walk for about 20 to 40 minutes so that her body is actively recovering and to keep her circulation healthy.
However, we also insist (as we do with all our clients) that she listen to her body at this time and completely rest if the body is craving it.
As crucial as fitness during pregnancy is, it should never be approached with the mindset of competing with oneself because the body is already doing so much work.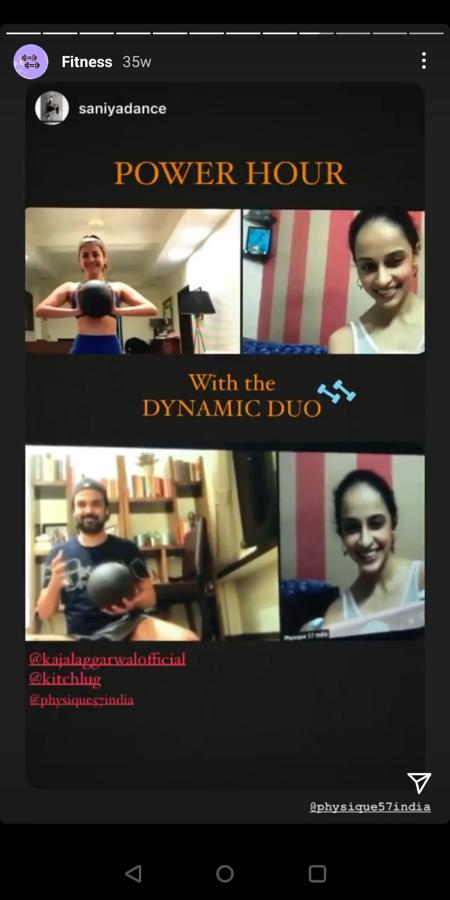 Is it challenging to work with celebrity clients?
Anisha: If the celebrity is in film, an already demanding industry, aesthetics do play an undeniable role in fitness decisions.
Having said that, every celebrity (much like non-celebrity clients) have very specific goals they would like to achieve.
What becomes challenging for celebrities and trainers alike, is the desire to achieve those results in a short time ideally with no setbacks (compromised sleep, injury, shoot schedule, etc) which can negatively impact the quality of workouts.
This is where discipline plays a big role because nobody is motivated all the time.
Someone like Kajal has had her fair share of challenges in the last one year (with her demanding travel and filming schedule) that we've been training her, but she shows up no matter what and that's more than half the battle won.
What are some of the health challenges pregnant women in India face in the pandemic?
Mallika: The fear and risk of contracting Covid during pregnancy which could potentially lead to other complications has led to increased pregnancy-related anxiety and depression.
Additionally, due to lockdowns and restriction of daily activity over the past two years, there has been an increase in a more sedentary lifestyle.
Contrary to what many believe in India, an exclusively sedentary lifestyle during pregnancy can be detrimental and give rise to several complications both during pregnancy and postpartum, to both mother and child.
The domino effect of an inactive lifestyle on pregnancy can increase chances of conditions and co-morbidities like obesity, gestational diabetes, poor circulation, swelling, pregnancy-related hypertension, lower back pain, weakened core muscles, and full body pain and stiffness.
It is more important now than ever before to find creative ways to maintain an active lifestyle while minimising one's risk of exposure while pregnant.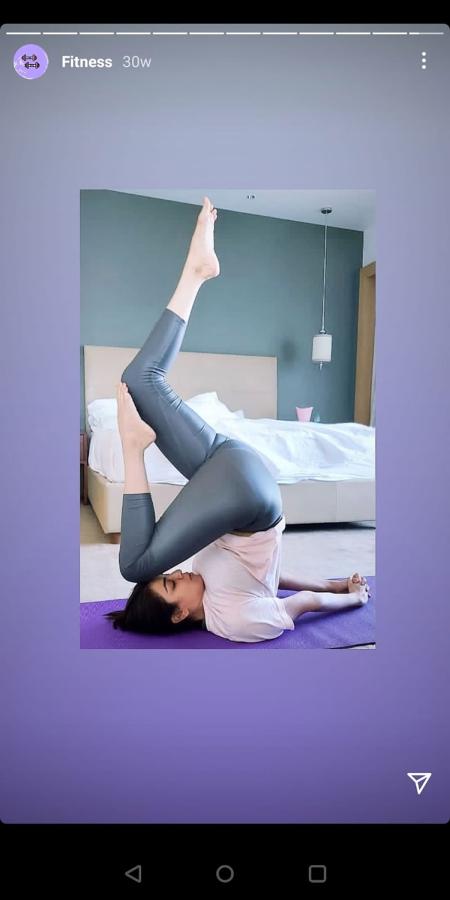 What can first-time mums do in order to stay healthy during their pregnancy?
Mallika: According to research, pregnant women who participated in online group fitness classes during the pandemic reported increased accessibility to being active as they have more time to attend a structured exercise class and are comfortable participating from home.
Although several have developed mild anxiety during the pandemic, especially because of the constantly changing healthcare system and concerns for their relatives and growing fetus, the online fitness classes offered an opportunity to interact with other women in similar situations and experience social support.
If you have a clearance from your doctor, the best thing you can do to take care of your baby is to take care of yourself.
Make time to exercise and choose a fitness program that works for you.
Our workout method was rated as the best prenatal workout by New York magazine and it continues to be a client favourite because of its safe but invigorating movements scientifically crafted to make your body lean, strong and fit!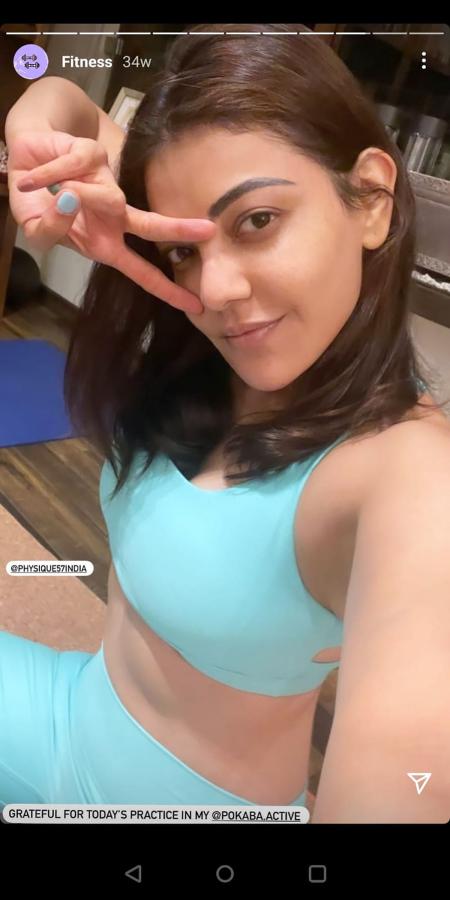 What is the best time to exercise?
Mallika: To each their own, but we certainly don't recommend working out just before going to bed at night.
During pregnancy, we suggest listening to your body and exercising when your body seems to be energetic, which would likely be after it is rested.
How important is diet? What are some of the foods women should eat before and after workout?
Mallika: Diet is essential to a healthy pregnancy. It's not enough to eat poorly and supplement with prenatal vitamins because dietary intake and supplements go hand in hand.
While we recommend everyone live a balanced lifestyle, pregnancy related nutrition comes with a few specific goals to maintain energy, stay hydrated, and provide one's growing fetus with ample nourishment.
As such, fueling workouts with fruit and some whole-grains or yogurt and focusing on protein intake after workouts, while complementing these nutrients throughout the day with other complex carbohydrates, ample fiber and a healthy dose of fruits and vegetables, is the best way to approach nutrition during pregnancy.
What are some of the routine exercises you'd recommend women to do from home?
Mallika: If you are new to working out, please work out under a trainer's supervision so you do not injure yourself while trying to get fit.
Engage in full body movement that targets all the big muscle groups to increase functional strength and smaller muscles to improve endurance.
Our workouts also are designed keeping a woman's body in mind and target all of these muscle groups as well as specific areas -- such as the pelvic floor muscles, hip muscles, lower core and postural muscles -- which play a significant role in a woman's long-term health.
It is a well-balanced workout that builds strength, cardio and flexibility all in under 1 hour in a safe, effective, efficient, fun and sustainable way.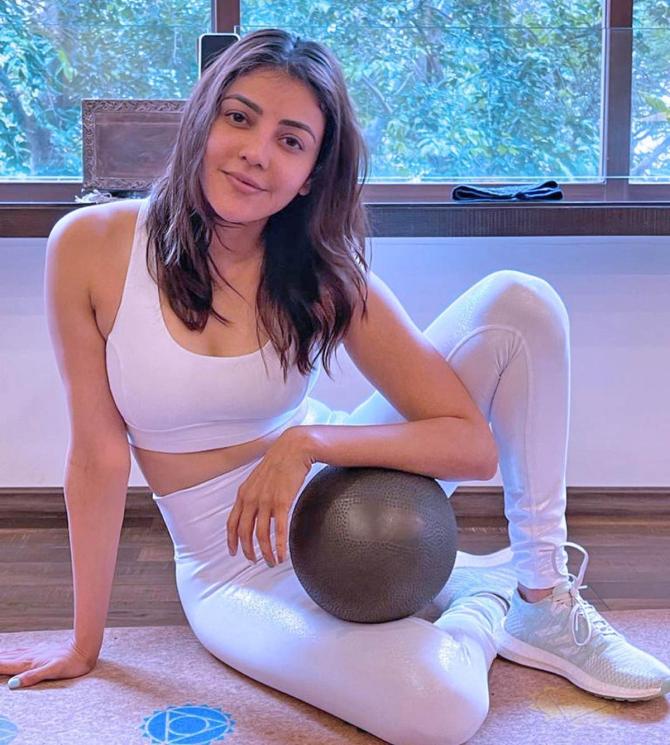 What are some of the precautions or requisites one can follow before signing up for a trainer online?
Mallika: If you are looking to start a fitness regimen during pregnancy, we at Physique 57 require a doctor's note ensuring that your pregnancy is so far healthy and that you are cleared to work out.
Our certified trainers have been specifically and extensively trained for pregnant clients. It is always important to ensure that you are working with a trainer who is able to understand your unique strengths and challenges and can effectively yet safely guide you.
When should one stop? What are the warning signs?
Mallika: During pregnancy, your body may tell you what it's feeling more acutely than during other phases of life, which is your body's way of adapting to protect your pregnancy.
Given that women also have additional weight we are carrying along with an altered center of gravity as a result, we need to pay mind to our balance during pregnancy, not just pain and discomfort.
One should stop if they feel sharp or excessive pain that radiates or tingles in the lower back or extremities, or if you feel like your heart rate might be pushed a bit too high, especially if you weren't used to aerobic activity before pregnancy.
Naturally, one would also pay mind to any gynecological symptoms like vaginal bleeding or painful contractions and more acute symptoms like chest pain.
However 45 minutes to an hour of exercise including moderate aerobic exercise at least 2-3 times a week is now the standard rule of thumb for healthy pregnancies.
How can one stay mentally and physically fit in 2022?
Mallika: A few basic habits to follow: Set a routine. If trying to form a new habit, try to add it before/ after an existing habit.
Start small. Maybe a walk 20 minutes a day, 3 times a week, and then gradually ramp it up.
Find time to meditate.
Do not underestimate the long-term health benefits of strength and resistance training -- it is absolutely critical for remaining healthy as we age.
Cut down on your screen time (unless you are working out virtually, of course!) Remember, self-care is not selfish!