What can Bollywood star Kareena Kapoor Khan tell you about being pregnant that you didn't already know about?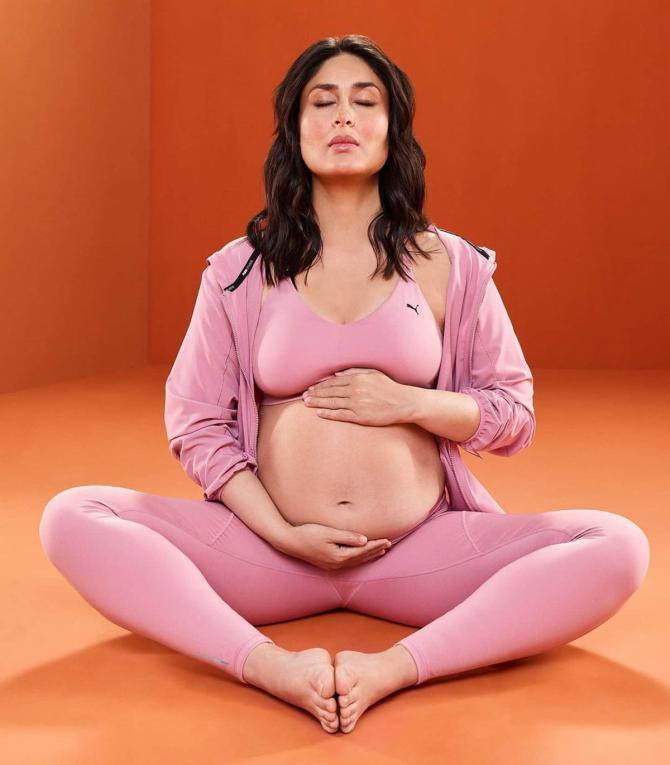 Four moms, who are colleagues, sat down to review Kareena Kapoor Khan's Pregnancy Bible: The Ultimate Manual For Moms-To-Be, through a zoom conference.
Each of these moms, as is to be of course expected, had quite a different experience of pregnancy.
Let's introduce them:
S had her baby at 32. It was a breech baby and she had to opt for caesarean surgery.
A is the mother to a 17-month-old baby boy. She gave birth at 36, had a C-section delivery and turned to several pregnancy manuals and guides along with pre-natal yoga in the hope of a smooth pregnancy.
H has two girls and gave birth to her first daughter at 28 and the second at 34. Her pregnancies were complication-free and both deliveries were normal, without pain relief medications.
D delivered a boy at 31 via C-section in her tenth month after two fake alarms and over 28 hours of labour.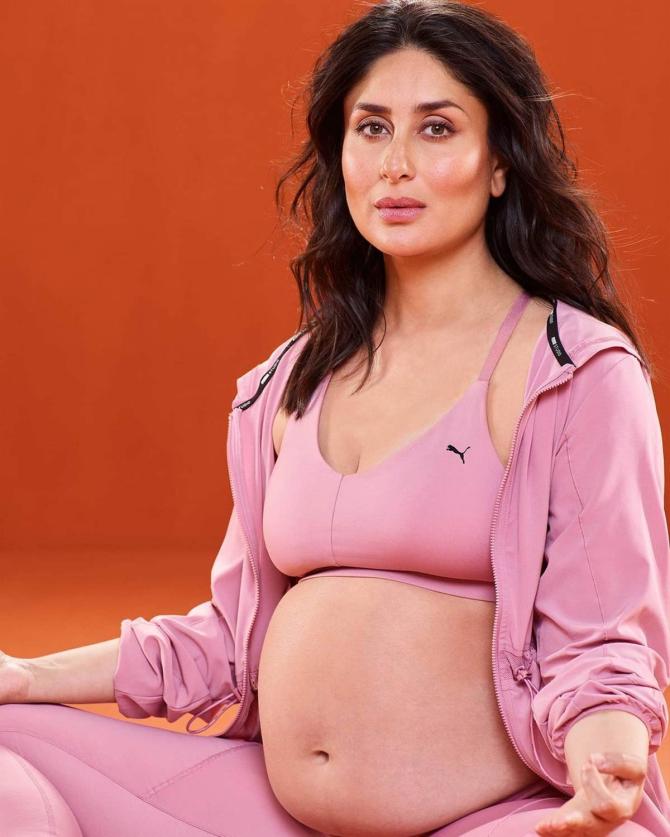 While discussing the book, the general consensus from these four moms was that, at times, Kareena's more exotic pregnancy experience was kinda difficult for working women to relate to, some of whom took the chockfull local trains to work, right till the end. Or breastfed their babies way beyond six months, even while working -- it's easier to do that when you are a film star without 9 to 5 working hours.
Yet everyone agreed that Kareena's frank recounting of what she went through appealed, along with the inclusion of a whole selection of cute little personal stories, told in her signature style.
A: The book comes across as a glamorous take on pregnancy, often forcing me to stop and think if only I had half the luxuries that Kareen Kapoor Khan had during her pregnancy, how much simpler things would have been for me.
H: I thought that the personal bits in Kareena's book were rather intriguing.
I liked the book. She is not a feku -- she's very honest in her recounting of her experiences.
Kareena tells it like it is -- the glam stuff like designing her English nursery, along with the less glam stuff.
Though I worked all through my pregnancies, right to the last day, she was also working 7 pm to 7 am shifts. Wow! I don't think I could have done that.
S: Yes.
H: Kareena comes off as quite tagra (tough), unlike so many equally privileged, delicate, china-doll, pampered Mumbai moms, who would never dream of attempting what she did -- like how busy and active she kept herself and never restricting what she could do simply because she was pregnant.
I think a lot of other film stars would not have done the gutsy things she did during her pregnancies.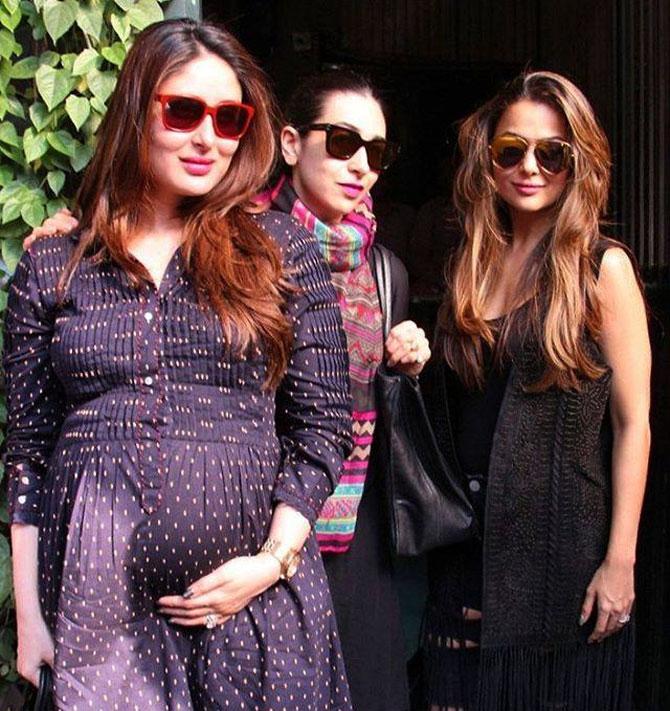 S: There are a lot of things that, I think, work in the book.
I like the way Kareena takes on the guilt that expecting Indian mothers feel and smashes it to bits.
Or deciding to have a baby later on in life; there are so many who will tell you it's harmful for the baby.
It could be having to opt for a caesarean surgery; again, there are more than enough 'do-gooders' out there who will tell you why a vaginal birth is better.
It could be not being able to breastfeed your baby; it's one of the biggest guilt trips taken on, and laid on, a new mother.
Looking at her post-delivery body in the mirror, and the emotions it brings on, is one of them.
She talks about food cravings and binge eating and how everything was so different in her two pregnancies (the second one during this awful pandemic). And offers tips on how you can look good, and the clothes you can wear during your pregnancy (nope, not designer wear).
If you are not much of a reader, this could be a good book to ease you in.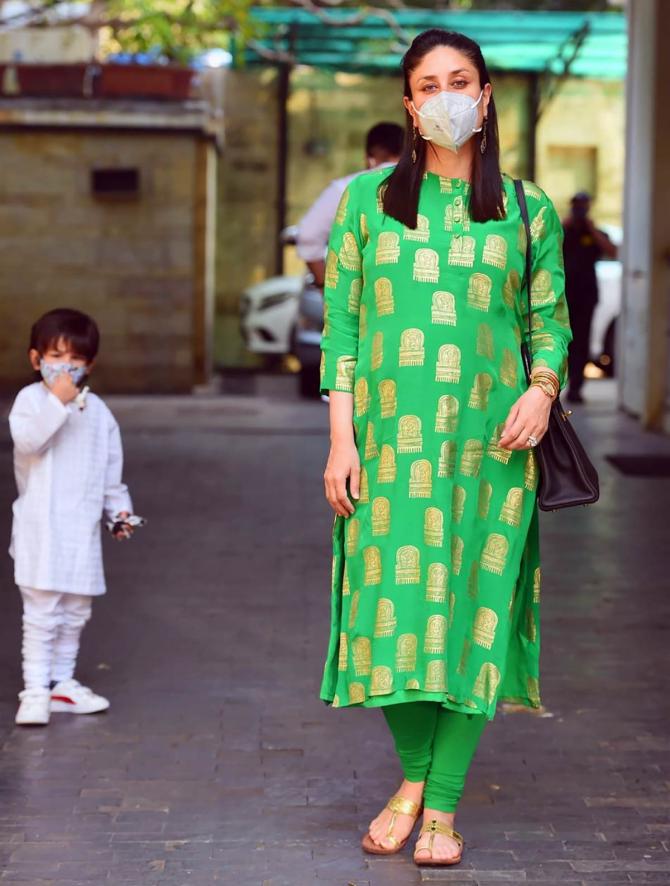 D: I was in my first trimester when Kareena delivered Taimur in December 2016.
I've always admired her for inspiring young women and new mums like me to work through our pregnancies.
And also, for going back to work within weeks of becoming a mother.
Now that she's a mother of two, and a working one at that, it's exciting that she found enough time to connect with people and talk about her journey into parenthood through a book.
H: Since I have two daughters, the book specifically interested me because it crucially brought in the two-kid element.
There is information for mothers about to deliver their second child -- what to expect when you are expecting your second child, and how pregnancies differ so much for the same mum and how to involve your first child in a second pregnancy and birth.
A: The actress has covered several issues women are likely to face during pregnancy, but it lacks a more detailed and thorough understanding of the problems.
I missed having a table of contents with pages or sections dedicated to specific problems.
Which meant if I faced an issue during pregnancy, it'd be impossible to quickly search the contents of the book for solutions, until I had read it earlier and bookmarked chapters I'd be wanting to re-visit.
If you have a well-stocked library with at least two or more pregnancy guides or manuals, this could make for a great read as you enter your pregnancy, especially because it has Kareena talking about her pregnancy (who doesn't love reading about celebs and their oh-so-glamorous-lives).
However, I would have second thoughts before recommending this book as your ONLY read during pregnancy.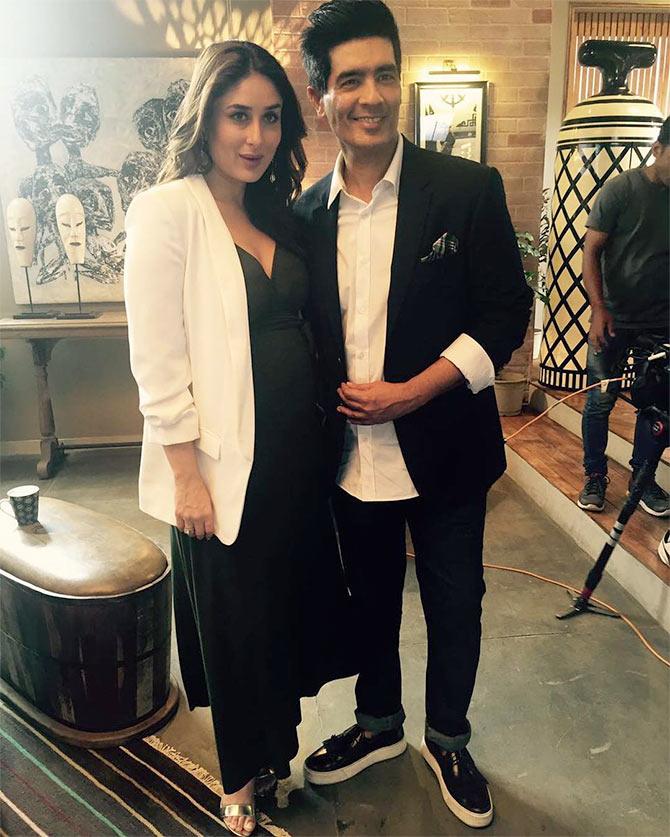 S: Like A said, it's not the ultimate manual for moms-to-be.
If you decide to read just one book about what to expect when you are expecting, this might not be your best option.
H: True. But Kareena has covered a lot, all the bases, so there is a lot to read in the book, right from stillbirth to sex during pregnancy. She has missed hardly anything.
The book has so many medical inputs, provided by a panel of doctors, because you may not want to simply hear Kareena preaching to you on pregnancy.
The number of doctors who have contributed to the book gives a sense of confidence to the reliability of the information she is providing, which is important for readers.
S: Yes, 14 professionals -- including doctors, a psychiatrist and a nutritionist Rujuta Diwekar -- have contributed to the book, which makes for a fair bit of useful advice.
H: Indeed, she has nutritionist Rujuta Diwekar on board for this book and the diet and eating advice, with its Indian angle, including a recipe for gond laddus (!) is particularly useful.
D: Even if you take the star element away, most women I believe can still relate to the motherhood and pregnancy challenges Kareena faced.
While there may be fewer Indian books on dealing with pregnancy, Kareena's book, I feel, is stuck between a star's personal journey of motherhood and becoming any other pregnancy guide with information and advice from some of the best-known experts in the country.
A: What starts off as a personal take to her pregnancy journey eventually fizzles out into a guide, which could be presumably written by any knowledgeable gynecologist.
Kareena has, of course, peppered the book with some interesting personal revelations, but I missed the personal anecdotes in several parts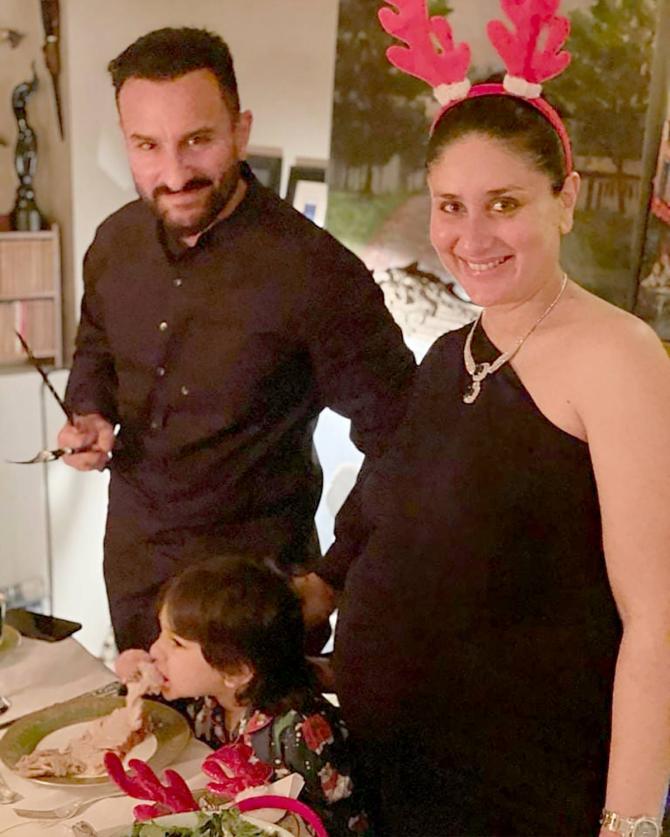 S: I walked into this book without any expectations.
I walked out having a few -- particularly, a better index so that one could find the information one needed easily. And yes, a bit more on your partner's role and what it financially means to have a baby would have been nice.
H: She is a Bollywood star, but she is very frank in the advice she provides – like right from the details of the kind of chaddis she packed. Kareena is refreshingly candid.
D: What I really like about Kareena is her honesty -- something that also comes across in the book.
I agree when she says that no matter what you do, 'nothing fully prepares you for the actual birth and a live, kicking baby in your arms.'
S: Kareena gives a good peek into her life as a pregnant working woman.
She doesn't apologise for the fact that she had a strong support system and a lot of other advantages at her command -- which most of us don't. But there a lot of things that are similar as well.
D: I was curious to know how Kareena, a glamorous star with a fancy, luxurious life, delivered both her babies.
I had severe morning sickness and was advised bed rest in my first trimester, but I continued to travel in crowded local trains at peak hours -- the only luxury I had was to be offered a seat in the handicapped compartment when I entered my second trimester.
In contrast, Kareena admits how she had the luxury of travelling safe, living in a palace and even finding time for a holiday, an intimate vacation.
A: She discovered she was pregnant when she was in the Maldives!
H: I enjoyed how Kareena has also highlighted the typical Indian advice-ridden atmosphere you are exposed to when you are pregnant, and after you give birth, where everyone is telling you 'Laddu khao', have ghee so the baby slips out, don't wear black or the baby will be dark, must give the newborn gripe water, top feeds, water, use silicon-based talcum powder and tie your stomach and the baby up nonsense and how she personally dealt with it.
All of us, no matter whether we're film stars or not, have to live with this irritating noise of people telling you what to do all the time. She sort of gave a voice to that.
At the same time there is also the more modern angle of Saif always being there for her, supportive, cooking for her and being the hands-on dad.
D: I loved how she followed the old tradition about bringing both her sons Taimur and Jeh in hand-me-downs and Taimur's old clothes, respectively.
Interesting anecdotes like these make you relate to her journey. But for a pregnancy guide, I'd rather love to read a book that talks about dealing with equally important issues -- like planning your finances, how to deal with unplanned pregnancies, tackling the constant noise of advice and expectations that drowns your voice and even leads to pre- and post natal depression.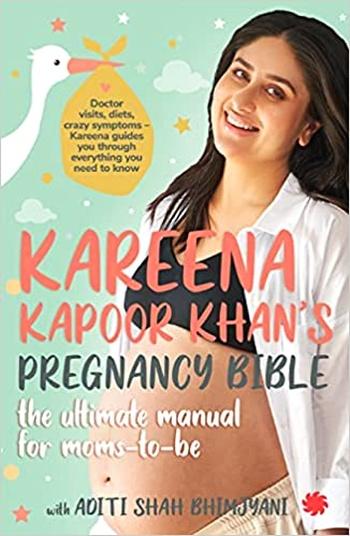 S: Like most of us, she went overboard shopping for her first child; for the second, the first baby's things were happily reused.
One of her most practical bits, I thought, was listing what you need to pack when you go to the hospital -- holds good for any mom.
It has enough of a desi takda -- including recipes and nutrition tips -- to make it seem familiar even as she shares information -- like the availability of human breast milk powder (it's expensive, she warns) -- that one may not have known about.
A: It was nice to find out that she had touched about concepts like doula -- someone who assists you in the labour process--and water birthing, which were present around the time I gave birth.
But every time I enquired about a doula or water birthing; I'd get confused stares from people wondering what I was talking about.
D: But I'd love to read an Indian book on what it feels like to live with permanent scars, how to motivate yourself to find time and energy to get back in shape, the anxiety and daily challenges of commuting to work and dealing with the guilt of leaving your child home when you resume work.
H: Kareena's pregnancy bible, especially for the peek it offers into Saif, Taimur, Jeh and her life will surely sell very well. Also, because it is directed at Indian moms.
But it might have gotten an even larger audience if it was about pregnancy and the first year with some tips on child/infant rearing.
Once pregnancy is done and dusted, people don't go out and buy pregnancy manuals, unless to gift. I would definitely gift Kareena's book to a newly expecting mom.
Stars: 3.5-4
Kareena Kapoor Khan's Pregnancy Bible: The ultimate manual for moms-to-be is published by Juggernaut, and is available for Rs 360.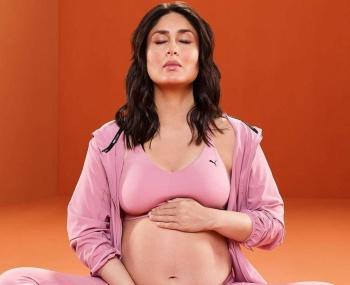 Feature Presentation: Rajesh Alva/Rediff.com