'It is crucial to understand that the ultimate goal of your investments isn't to pay lesser tax, but to create long-term wealth for you and your family,' says Satyen Kothari, founder and CEO, Cube Wealth.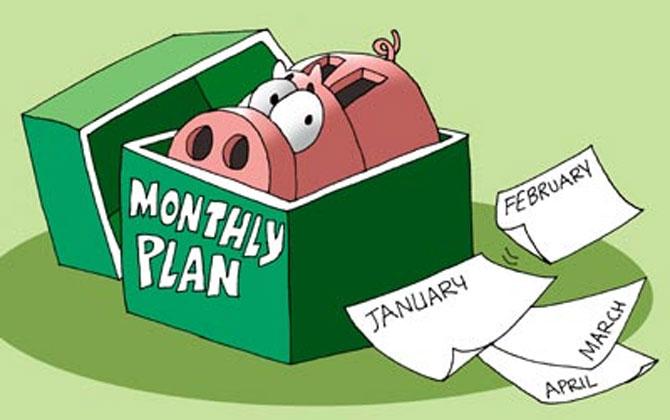 As the financial year begins, Indians make the same mistakes again and again.
I find bad tax-savings measures more annoying than Tom finds Jerry.
I usually focus on ways to create wealth, but today I'll talk about tax saving mistakes to avoid like the plague!
1. Know what your taxable income is
If you are a salaried professional this is something you can do easily.
You must look at your gross income and understand what your taxable income is.
This is the income you are left with after all deductions.
Look at what income you have to pay tax on after you have taken into account everything from your EPF, PPF and Home Loan EMI to your rent and tuition fees etc.
2. Never invest before analysing
Not analysing all your options before investing for tax saving is like filling yourself up with starters at a buffet before seeing what the mains are.
This mistake will cost you much more than an unhappy palate.
Speak to a wealth coach, get a financial advisor's opinion and invest only once you truly understand all your tax saving options thoroughly.
3. Think of overall asset allocation
Saving tax is not the ultimate goal -- it is at best a means to the end. The end being smart wealth creation.
You need to think of how you are allocating your money to different assets.
You may have gold, SIPs, stocks, bonds among other assets -- these should align with your overall financial goal and timelines.
Instead of adding funds to items that just save taxes, invest the same amount smartly and enjoy the long term compounding benefits.
4. Don't break the piggy bank
A lot of people fall prey to using their emergency funds for mindless investments focused on tax saving. This is a big NO!
Your emergency fund should never be touched and if you don't have one yet, you shouldn't even be thinking about investing to save tax.
Set up a fund that is set aside only for major emergencies and keep your tax-saving paws away from it.
5. Think beyond insurance
Investing only in insurance is an easy trap to fall into when you are thinking about Section 80C. That's another terrible mistake to make.
While you do need a good life insurance plan, investing in multiple insurance policies or investing in one just to get closer to your 1.5 lakh exemption limit is not wise.
Insurance is for protection -- that's it! Not for saving taxes or investing.
Don't put all your money in insurance -- your older self will hate you for it.
6. Don't fall for ULIPS
A unit-linked insurance plan will probably do you more harm than good. Especially if you are buying it just for the sake of saving tax.
The death cover offered by most ULIPs don't give you a good cover despite fat premiums.
If you're thinking of buying insurance buy one based on your needs, not the one the insurance agent is selling you for commission.
7. Watch what you are getting into
Big returns and high-pressure bank advisors can blind you. Always read the fine print.
You may not want to get that big return when you realise it offers poor liquidity.
You should know what lock-in periods you are looking at and invest only if you are prepared to block your investment for that period.
It is crucial to understand that the ultimate goal of your investments isn't to pay lesser tax, but to create long-term wealth for you and your family.
---
Satyen Kothari is founder and CEO, Cube Wealth. He can be contacted on ga@rediff.co.in. He can be contacted on ga@rediff-inc.com.
Illustration: Uttam Ghosh/Rediff.com