Zomato executive Pathikrit Saha delivers cancelled food orders to underprivileged and needy kids in and around Kolkata, putting a smile on their faces.
Ever wondered what happens when you cancel food that you ordered online?
You may get a refund within a few days, but if the food has already been prepared, where does it go?
'When a customer cancels an order on a food delivery app, the restaurant which has already prepared the food gets the refund. Most of the times, the restaurant owners give away the food to the delivery guys. If the food is already en route, the Zomato customer care instructs the delivery men to take it home or give it to the poor,' Pathikrit Saha, who works as a delivery executive with Zomato in Kolkata wrote in his post on Efforts for Good, a social fundraising community.
Food service aggregator Zomato has recently partnered with the NGO Feeding India to divert all the cancelled orders to local shelter homes, orphanages, old age homes, centres for the specially-abled and similar institutions.
Pathikrit is one of the Samaritans who is facilitating this service, which has benefited several hungry and underprivileged kids.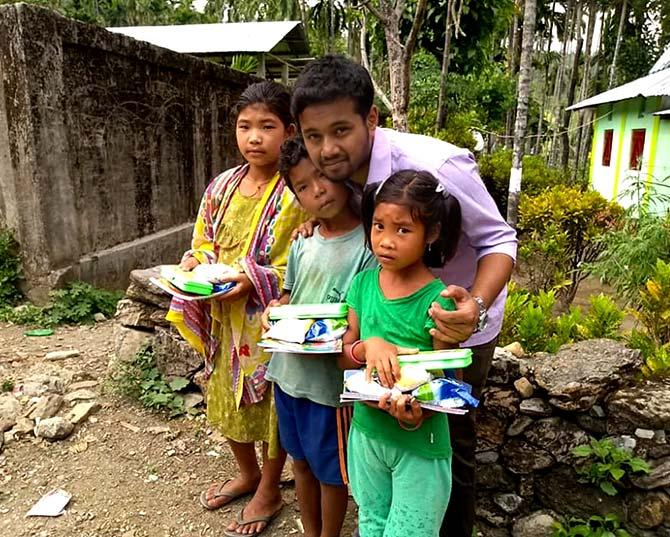 'I used to work at Kolkata Municipal Corporation, but I quit my job to devote my entire time to the kids. But, I have to run my family as well, so last year around July, I started working as a delivery executive with Zomato. This is when I befriended a kind-hearted restaurant owner in Dumdum, who stepped into my team after learning about my kids. Now, some of the cancelled orders from Zomato and all the excess food from his restaurant come to my kids as their evening snacks, sometimes dinner,' Saha detailed in his post he shared on May 20.
'Addressed fondly by the kids as 'Roll Kaku' (Roll Uncle), he daily provides egg rolls, fried rice and all other items whose orders get cancelled. On occasions, he even arranges feasts for my kids. The gentleman wishes to stay away from the limelight, so he has made me swore to never mention his name or his restaurant to the public,' he detailed.
The post has since gone viral, being shared by over thousand people on Facebook and Twitter.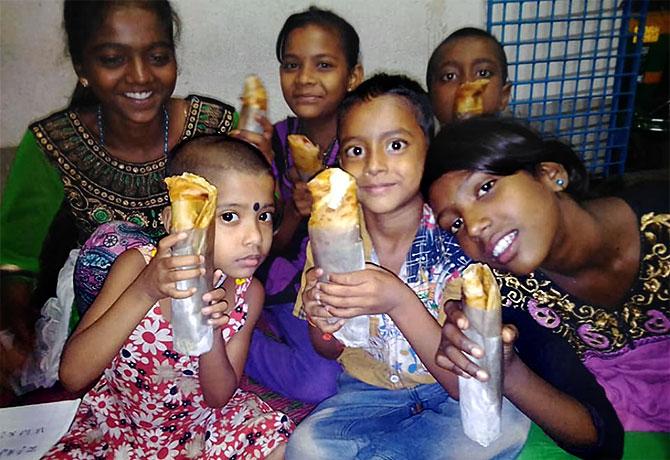 Pathikrit who recently registered his non-profit Help Foundation has been working with the underprivileged in and around his city for quite some time now.
Besides arranging food, he also provides books, stationery and clothes to the needy and spends time with them.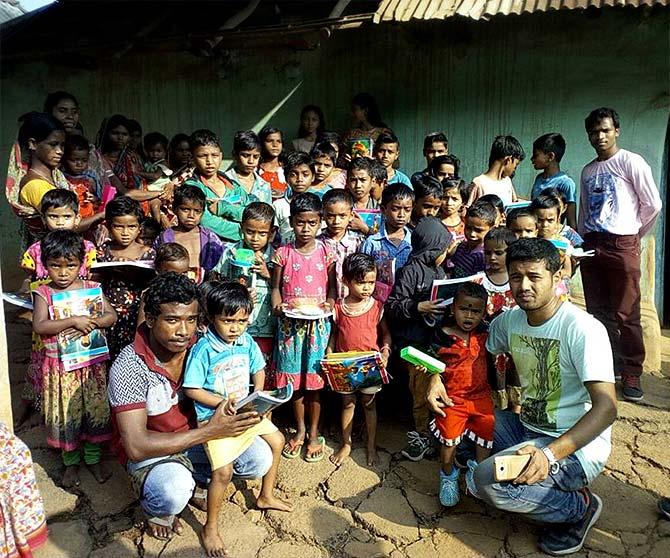 Kudos to Pathikrit for leading the change and making a difference in society. We need more like you!