Share your suggestions and tips for restaurants as they plan to open their doors for patrons.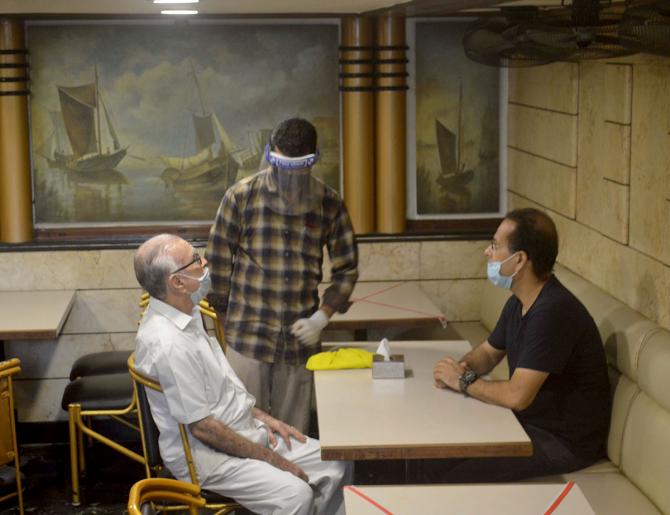 As the number of coronavirus cases continue to climb in the country, dine-in services for restaurants in Maharashtra have resumed from October 5.
Right now, restaurants are being allowed to operate with 50 per cent capacity with safety measures in place.
The announcement was made by the state government as part of Maharashtra Unlock 5 plan.
From getting their staff tested for COVID-19 to serving only cooked food, making their staff wear gloves, masks and face shields to screening visitors at the entrance, restaurants are pulling all stops to stay safe.
But is that enough? Or is there a need for more safety measures to be put in place?
With most people preferring to eating food at home, what should be done by restaurants to encourage patrons to start dinning out, as the number of infections increase rapidly?
How do you expect your favourite restaurants to adapt to the new reality?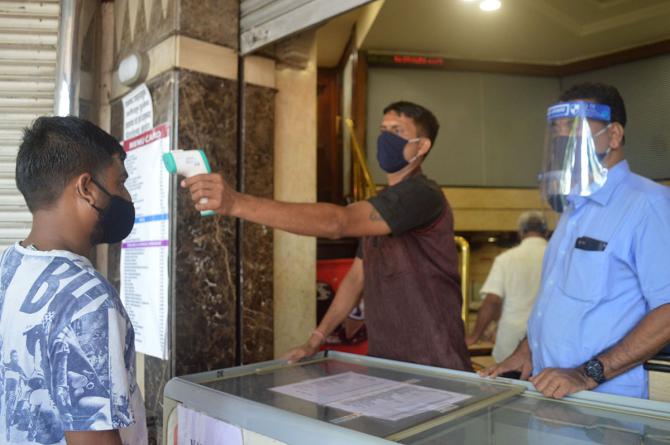 ---
Dear readers, as restaurants prepare to resume business, tell us about the precautions you want them to take.
Along with following social distancing rules, cleanliness, making their staff wear masks and gloves, and disinfecting their premises, what other precautions do you suggest restaurants can adopt to combat the spread of infection?
Send in your suggestions and tips on how restaurants can protect their customers in these difficult times
Write to getahead@rediff.co.in (Subject: Safety tips), along with your NAME and LOCATION.
We'll carry the best responses right here on Rediff.com.