'Wellness to me is when you're happy on the inside and on the outside.'
'If you're treating your body right, you'll feel happier, healthier, and stronger, which will show on the outside, as well.'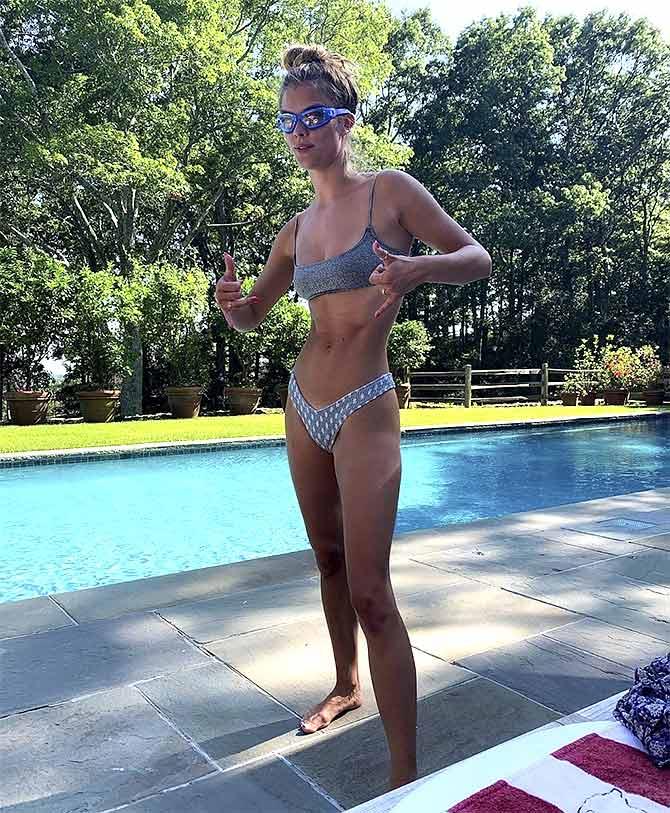 Sports Illustrated model Nina Agdal has a important fitness tip to share.
Instead of being really bothered by the number on the weighing scale, the Danish model urges people to embrace a healthy living and be happy.
'The most important thing for me is to be happy,' she said in an online interview.
'Working out, eating healthy, and doing things I love make me happy.
'If I work hard, I can combine that with being able to have cheat meals every now and then without feeling guilty because I know I deserve it. That's the ultimate goal.'
The 27-year-old model has been trending on Instagram thanks to her fitness videos and pics.
'I used to think that a certain number on the scale would make me happy, but I've thankfully learned it's not about that. That's just a number. What's happening on the inside is so much more important,' she added.
'Back in the day I would be beating myself up mentally and physically by going on some crazy diet and spending 4-5 hours in the gym, telling myself that I wasn't good enough till I 'felt skinny' again,' she revealed on Instagram after a long weekend of indulgence.
'But today I have a completely different approach which has taken me a long time to get to, along with a lot of work on myself and how I treat and take care of my body.
'Instead of beating myself up for 'letting go', I get myself excited to get back into my routine and start little by little.
'I have no desire to run six miles right now, but I am excited to break a sweat and 'detox' so that I can start with a goal of a 15-minute routine and see where it takes me!'
This is her reminder to all her Instagram followers to not be so hard on themselves.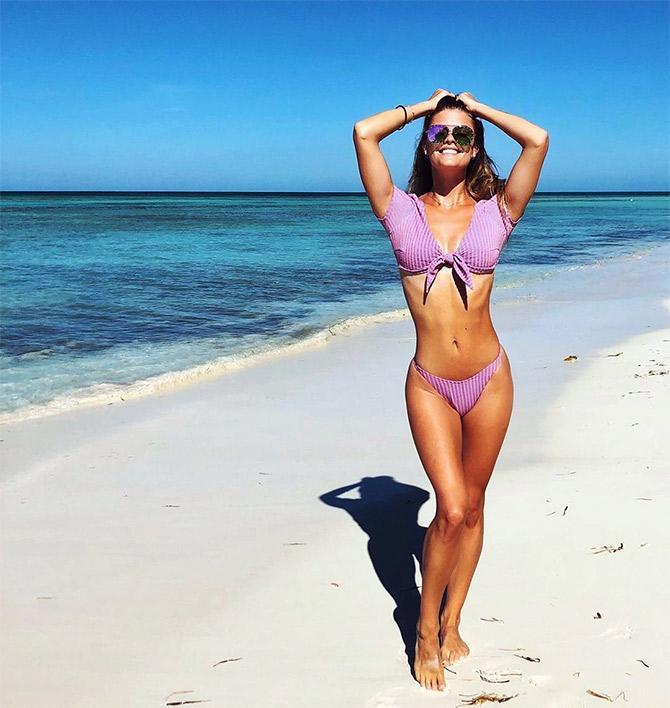 She works out to 'break a sweat and get her anxiety out'.
'It's crazy how much 20 mins of moving your body can do,' she shares.