We'd asked you, dear readers, to tell us how yoga has benefited you.
Here, Rediff reader Yuvaraj, 44 shares his experience.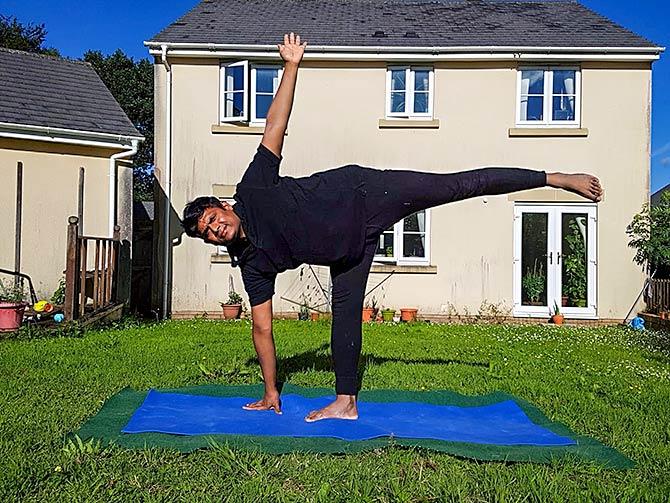 I was overweight, had anxiety palpitations and acidity issues.
I took up yoga five years ago and practice it quite regularly.
Today, most of my problems are sorted.
I also teach yoga to my kids and friends.
My favourite pose is ardha chandrasana.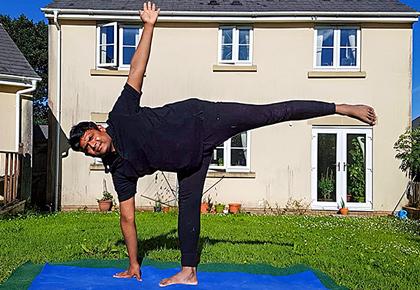 ---
Invite
Do you practice yoga? How often do you do it?
Has it helped you lose weight?
Or has it helped you heal or overcome a serious medical condition? Tell us all about it.
What kind of asanas do you practice every day and how has it benefited you?
Share your inspiring stories and transformation journey with us.
Simply write to getahead@rediff.co.in (subject: My yoga story) along with your NAME, AGE, LOCATION and a photograph of you performing your favourite yoga asana, if possible. We'll feature the best ones right here on Rediff.com.