Staying healthy is good news for the insurance company as well.
Insurance companies offer discounts anywhere between 8 and 30 per cent discount on premium, says Priya Nair.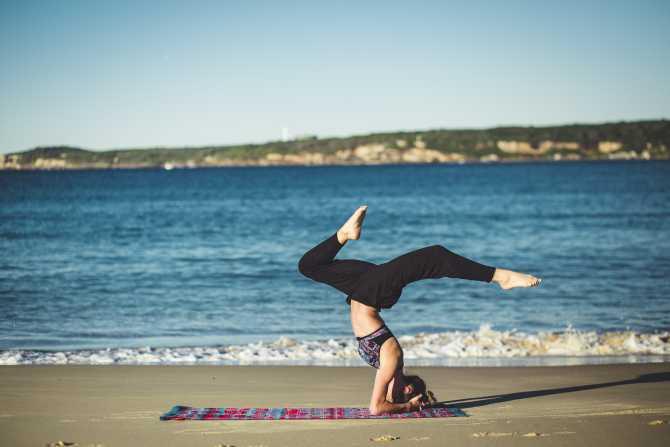 The very purpose of a health insurance policy is to pay for expenses incurred in hospitalisation.
What if your health insurance policy paid you for maintaining a healthy lifestyle?
The benefits could be reward points which can be used for discounts at the time of renewing your premium or for consultation at out-patient departments (OPD), check-up and tests.
These are expenses which are, typically, not covered by insurance policies.
Staying healthy is good news for the insurance company as well since it implies lower claims. So, it is willing to go that extra mile to ensure you are healthy.
Today, customers can earn discounts on premium anywhere between 8 and 30 per cent, depending on the company and the features mentioned in the policy.
The Insurance Regulatory and Development Authority of India's health insurance regulations allow such rewards or discounts if they are mentioned in the policy document and prospectus.
How do wellness features work?
"Wellness is no longer looked at as a value addition, but an essential offering. Tangible benefits include savings of out-of-pocket expenses which customers incur on healthcare-related activities," says Abhijeet Ghosh, head of health insurance, Bajaj Allianz General Insurance.
A Bajaj Allianz General Insurance customer can get discounts of 10 to 50 per cent on OPD services such as consultation, investigation and pharmacy at the network hospitals and diagnostic centres.
Aditya Birla Health Insurance, which launched operations in November last year, has a concept termed HealthReturns, a reward programme that incentivises consumers for proactive steps taken to be healthy, says Mayank Bathwal, chief executive officer, Aditya Birla Health Insurance.
For instance, the consumer is rewarded with an 'active day' for being physically active on any particular day.
This can be earned by completing a workout session for a minimum of 30 minutes in one of the empanelled fitness centres which enables the company to capture in real time the activity completed.
Or recording 10,000 steps in a day, tracked through integration with multiple wearable devices and apps.
Similarly, Apollo Munich Health Insurance has launched 'Stay Active' under which consumers are encouraged to walk and earn up to 8 per cent discount on renewing their premium, says Antony Jacob, CEO.
"Apollo Munich's Optima Restore and Easy Health policyholders can earn up to 8 per cent renewal discount by simply walking," says Jacob.
ICICI Lombard General Insurance also offers a wellness proposition in Complete Health Insurance and Health Booster plans.
For instance, customers can earn points by answering questions related to personal lifestyle.
If the customer participates in a marathon, swimathon, etc, they can earn 2,500 wellness points.
For membership in yoga or gymnasiums customers can earn 8,000 points.
One wellness points is equivalent to Rs 0.25.
The company also provides dietician and nutritional counseling under services like 'disease management services' and 'medical concierge services'.
According to a survey conducted by Apollo Munich, at least 3/5th of the respondents said they would prefer a preventive wellness programme provided by a health insurer. Further, residents in metro cities showed more interest in wellness solutions, says Jacob.
In case of group policies, it is possible to offer more wellness features than retail policies.
Customers who are a part of group policies, annual check-ups are organised along with fitness and workout sessions in the form of zumba classes, yoga and meditation.
One-on-one diet sessions and physiotherapist consultations are also organised periodically.
Challenges in offering wellness benefits
The current regulation is restrictive to some extent because it allows discounts only if the benefits can be measured, points out Shreeraj Deshpande, head, health insurance, Future Generali India Insurance.
Regular monitoring will become easier with use of technology, says Ashish Mehrotra, managing director and CEO, Max Bupa Health Insurance.
"Globally, the wellness expenses are growing at a much faster pace than healthcare expenses and it will soon be the same in India as well," he says.
"With the use of more digital technology it will be possible to measure and monitor consumers' health and give more benefits, such as tie-ups with fitness centres, etc. However, today it has to be core expenses, which can be measured, such as OPD, consultation, etc," Mehrotra adds.
Connected health, Ghosh agrees, has opened a whole new window of opportunity for insurers to provide wellness and health-related solutions to their customers.
"In future, incentives-linked wellness programmes through wearable devices such as fitness band, pedometer and app-based initiatives which track calories, steps, sleep and the daily essentials of customers with a constant monitoring by a health coach will see a good take off," he says.
"Also with the increase in the number of smart phone users, digital wellness will be the next big thing in the market," he says.
Rewards for staying healthy
Photograph: Matthew Kane/unsplash.com