Choices range from a ₹1,299 Mi Band HRX to the ₹31,900 Apple Watch Series 3!
Tinesh Bhasin decodes what lies in between.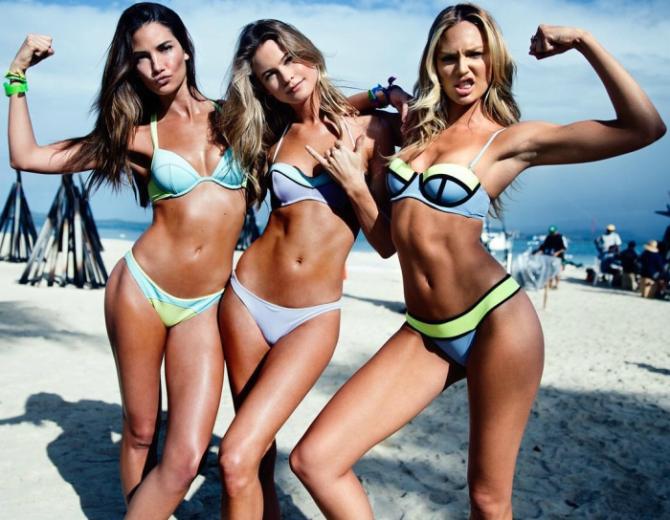 Fitness trackers are gaining popularity and the options now are aplenty. Even the focus on smartwatch manufacturers is primarily on health.
But choosing the right device can be confusing with the choices ranging from as low as ₹1,299 for Mi Band HRX to ₹31,900 for an Apple Watch Series 3.
"A majority of the buyers -- around 90 per cent -- use fitness trackers for up to three months and then they stop wearing it. An individual, therefore, should think through before buying fitness trackers or smartwatches," says Vishal Gondal, CEO and founder, GOQii.
Before you part with your money, consider the activities that will be undertaking and your health goals. Only then opt to buy a device that fulfils your purpose.
If an individual wants to track his cycling activity, for example, he would preferably need a device that has an inbuilt Global Positioning System (GPS).
Smartwatches offer more: If the focus is just tracking activities, you can go for a fitness tracker that are usually cheaper compared to smartwatches, which are designed to do more.
"A smartwatch is a second screen. A user can read get all the communication on the watch instead of pulling out the phone now and then," says Rohan Naravane, an independent technology reviewer.
These watches come with an inbuilt memory and can store songs and data on it.
Pure fitness trackers also offer some functionality of smartwatches like displaying the number of the incoming calls, relaying messages and phone notifications.
In general, fitness trackers tend to deliver more comprehensive workout data and also last longer on a charge compared to smartwatches. While the new Apple watch costs ₹31,900 on e-commerce websites, you can get Fitbit Blaze costs for ₹19,500 and TomTom Adventurer at ₹17,999.
Spend based on your activity
Before you buy a device, think of all the activities you would do.
Will you be doing 10,000 steps a day, jogging, cycling or swimming? Ensure that the activity tracker and its software is designed for it, especially if the user's favourite activity is less common. Very few devices, for example, would offer support if the user likes to go on trails and need the device to record the path travelled.
Those who are new to exercise, or are just trying to get moving more, should look at a basic step tracker.
The device can count steps, track sleep and offer notification for calls and messages.
Many of these fitness bands also give you an estimate of the calories burned.
To ensure that you are going to use the device, first start with downloading a popular pedometer app on your phone that counts steps. But if you do an activity regularly like running, you may need features such as heart-rate monitoring and automatic activity recognition and should be willing to spend more.
There is also a service provider like GOQii. It doesn't charge for the device but offers online consultation with doctors, health coaches and disease-specific experts for an annual fee of ₹3,999.
You can either get a free device form the company or use any other with its app.
"Users get a lot of data through fitness bands, but they don't know what to do with it. We help them make sense of it and experts help them make the required changes to the activity and lifestyle to help them reach their goals," says Gondal.
Activity trackers can be inaccurate
None of the companies that sell smartwatches or activity trackers advertise it as a medical product. That's because these devices are not absolutely accurate.
"These gadgets house sensors that track different activities. Based on the movement, the sensors recognise the activity and the algorithms start recording it. But these algorithms can mistake heavy hand movements for steps," says Khamosh Pathak, an independent technology reviewer.
A lot of combinations matter here like on which hand does a person wears the tracker. If he is right-handed, he should use the band on left hand.
Similarly, devices that track heart rate use optical sensors.
In such cases, the skin pigmentation also plays a role as the light sent though the optical sensor has to travel through several layers of the skin and bounce back. A device calibrated for fair skin may not offer as accurate result for darker ones.
According to experts, wearable technology is not yet accurate. One should use these devices to get an estimate of the activity and ensure that you progress from there.
Don't take the numbers as absolute. There will be 10-15 per cent variance.
Do cost-benefit analysis
More the sensors, better the accuracy of the device.
After trying apps on a smartphone, once you are ready to go for a device that has a heart rate sensor such as Honor Band 3 that costs ₹3,999.
Also, choose one with a screen that can give you information without the need to pull out your smartphone. The bigger the screen, the better it is.
One of the reasons for Fitbit being popular is its online community. You can follow friends and see their activity.
Make a group and have weekly challenges. Such online communities can help with motivation.
"If you don't have a device from a brand that has a strong online community, there are other such online communities that you can join. Apps like Strva connects athletes and is quite popular among cyclists and marathoners," says Pathak.
There are other similar apps like Endomondo.
Also, read the reviews of the device at e-commerce portal before you buy and check if there's any common problem that other users face.