Abhik Sen picks out his favourites, ranging from ₹14,000 to ₹50,000.
Skagen Connected Jorn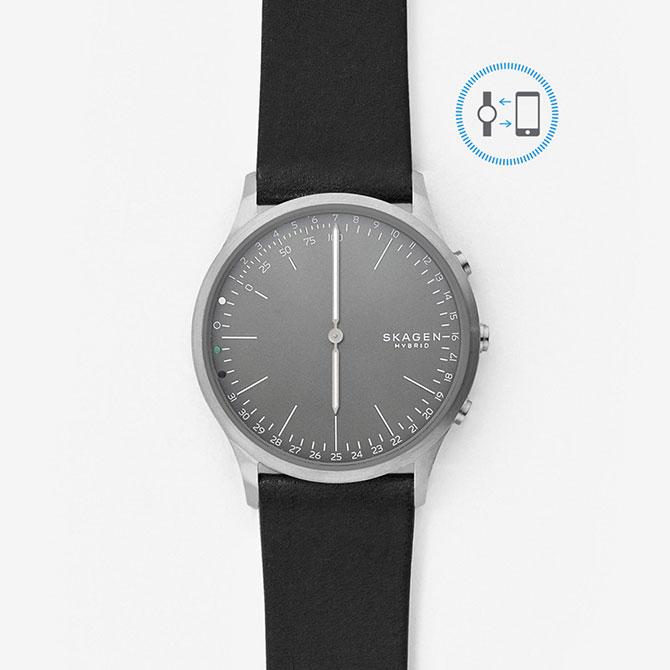 Photographs: Courtesy skagen.com
If you value simplicity as a virtue, this watch personifies it.
It was hard to believe this was a hybrid till I saw connected written beneath the logo, and the two buttons on either side of the crown.
One needs to download the app and pair the watch with one's phone, after which the buttons can be customised.
The moment you get an email, call or text from the six contacts you choose, the light flashes and the hands show you've got a notification.
This one's for those who want to keep their life simple and don't want to wear another fitness tracker.
Price: ₹14,295
---
Diesel On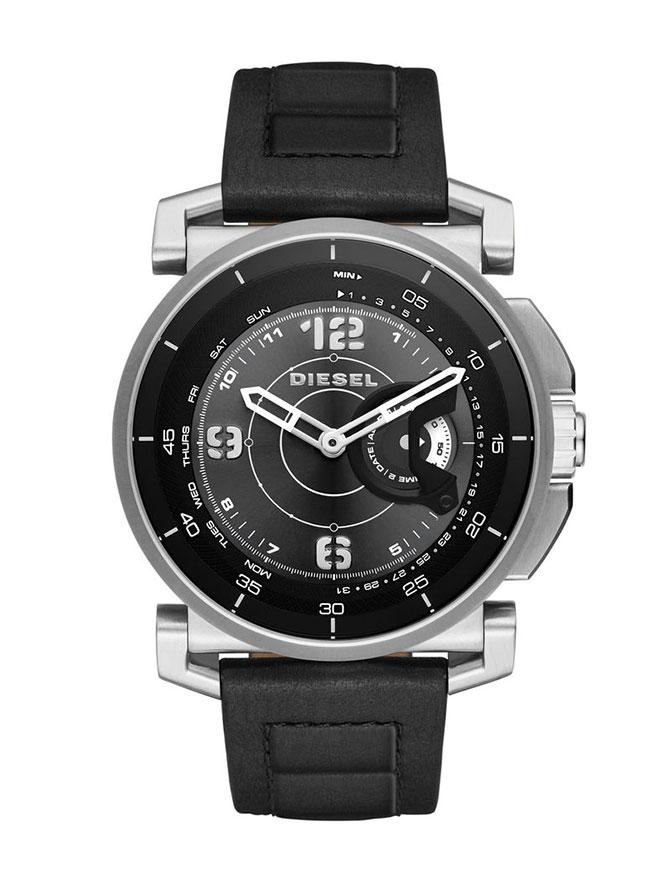 Photographs: Courtesy global.diesel.com
The hybrid watch combines the best of both worlds -- a brawny timepiece with options for notifications.
For all practical purposes, the watch is an analogue one. But to set its time and sync it, one needs to pair with a phone over Bluetooth after downloading the app (available for iOS and Android).
Besides the usual stuff such as tracking activity, alarms and notifications, one can also set the buttons other than the crown to click pictures, control music or ring your phone.
This one is for those who aren't ready to take the plunge and get a smartwatch.
Price: ₹16,795
---
Casio G-Shock G-Steel
Photographs: Courtesy casioindiashop.com
This Japanese major is known for its line of rough and tough watches. But while there are many fans of Casio's chronographs and retro digital watches, I've generally found G-Shocks 'plasticky'.
Not this one, though. The metal watch face and the leather band give it a rugged feel.
The watch combines a digital face along with the analogue hands; and there are useful functions such as world time, stopwatch, split time and calendar. Best of all, one can temporarily shift the hands from any display one is trying to read.
The review sample, in tan and grey, was comfortable to wear over extended periods -- despite its heft -- during a short trip I took some weeks ago. And it suffered the knocks when I dropped it once.
This watch could be your best friend when you go camping.
If a G-Shock looks this good and feels so solid, I'm sold.
Price: ₹15,995 (for GST-S120L-1BDR)
---
Seiko Presage Automatic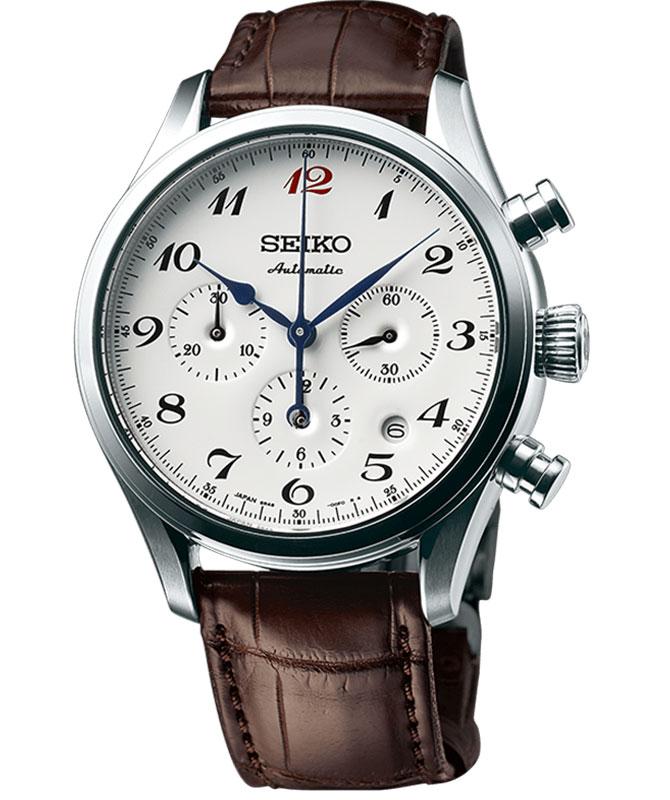 Photographs: Courtesy seiko-presage.com
This timepiece has elegance as its middle name.
The review unit came in silver with rose-gold accents and a striking black dial.
One needs to wind up the watch the first time one uses it; from then on, the automatic movement (which one can see through the transparent back) takes over.
A sub-dial sports the power level and if your movements aren't providing the watch with enough kinetic energy, do wind up the watch before the energy runs out.
Another sub-dial at 6 O'clock points to the date.
This timeless classic is for those who value craftsmanship over show.
Price: ₹49,500
---
Fossil Q x Cory Richards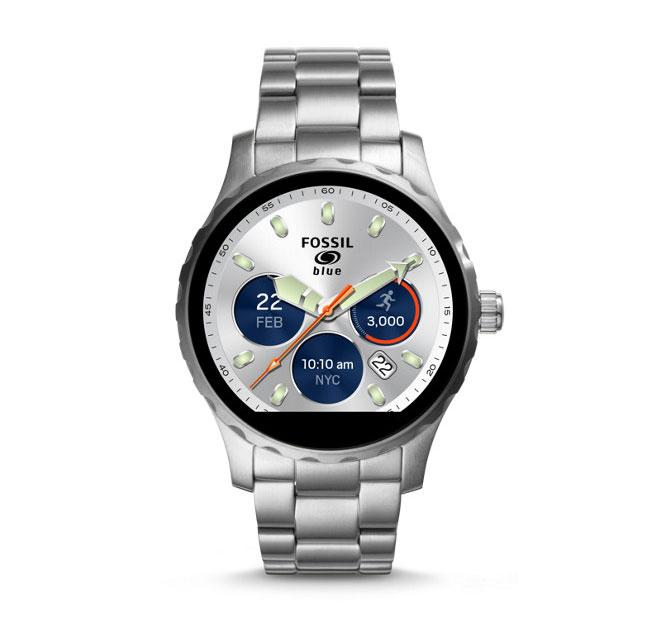 Photographs: Courtesy fossil.com
This limited-edition smartwatch is inspired by a venturer and National Geographic photographer, Cory Richards.
Running Android Wear, this watch displays notifications and tracks activity.
Because of the way it looks, a friend mistook the watch (with its always-on face) for a classic chronograph.
Besides the metal band, the watch comes with a leather strap, which one can swap easily, depending on one's wardrobe.
I found the vibrating alerts on the watch quite unobtrusive and was able to get through a long day with some charge to spare, when I didn't tinker around too much with the touchscreen.
I quite liked the charger, which was sleek and light.
This watch is for those who want a smartwatch which looks like a classic timepiece.
Price: ₹23,995