We asked you, dear readers to share tips, suggestions and stories of how you are preventing coronavirus.
Shivakumar, 49 from Bangalore shares some tips: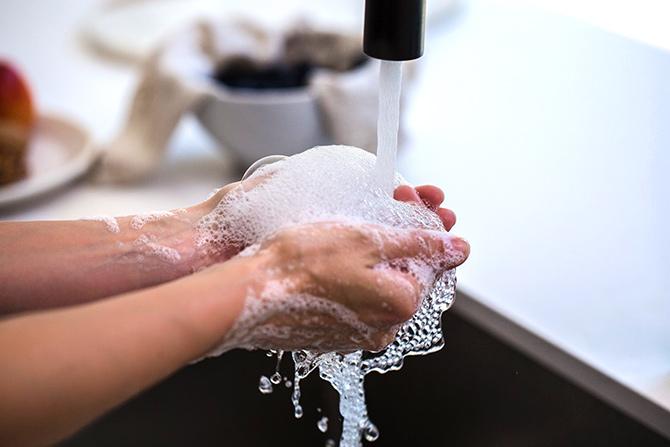 Everyone talks about washing hands for 20 seconds, but important aspect of hygiene is neglected.
Here are some tips that I feel are important:

1. It's very difficult to clean the fingernails of your hands if they are not clipped well. So you should clip your nails at least once in two or three days during this lockdown.
2. It's not just enough if you keep sanitising your hands.
We also need to take care of the things we touch. For example, door/car handles, gate railings, electrical switches, door bells/switches, commode flush handles, lift buttons etc.
You can buy a basic hand tissue bundle that will have around 30 to 40 tissues, which may cost Rs 10. Use this to open door handles or touch anything.
You can easily discard the tissues after you use them.
3. When you go shopping, make sure you have a list of things you need to buy.
Try to carry exact change or enough change so you can pay the correct amount and eliminate carrying notes or coins home (to avoid risk of infection). Wherever possible try to make digital payments.
4. Also, when you pick stuff, use only one hand.
5. Avoid attending calls while you are away from home. Sanitise your phone before and after using it.
---
Dear readers, how are you dealing with the lockdown and keeping the virus away?
Share your smart tips, ideas and suggestions with us and we will publish the best ones.
You can also get your children to share a drawing describing the current situation in the country or how to keep coronavirus away.
Write in to us at getahead@rediff.co.in (Subject: Keeping COVID-19 Away) along with your NAME, AGE and LOCATION.
Don't forget to share your photograph. We'll publish the best responses right here on Rediff.com.