Dark colours or underwires, there is no way that your bra can trigger breast cancer, says Lakshmi Subramaniam.
Women are often subjected to countless advice. From the clothes they wear to the colour and type of fabric, their choices are heavily scrutinised.
Has anyone told you that underwire bras can cause cancer? Or that you can wear just any size of bra and it will make no difference?
Well, here are just some of the common myths women encounter when it comes to inner wear.
Let's find out how true they are!
1. Having big breasts means spillage. Always.
Let's stop you right there!
Bras for bigger breasts are specially designed with full coverage, which ensures that breasts are contained and do not spill out from the armhole of your bra or from the neckline.
What's even more important to avoid spillage is to wear the right kind of bra, so no ladies it's not your breasts, it's just finding the correct fit and size.
2. Your bra doesn't have to be washed everyday
Hey, how comes no one ever says that about undies!
We mean, they are both worn next to the skin and they both gather dirt and oil from the skin, which not only hampers the garment's life, but also breaks down the elasticity of the fabric.
3. Whites, under whites. There's no other way.
Now this one's a little bit of an old wives tale, this is what every little girl has stuck with since school.
Well, on the contrary, a white bra would stick out much more than a coloured bra. Yes, it's true!
We suggest you stick to nudes, pale pinks and dusty browns.
4. Wearing underwired bras will give you cancer.
There is absolutely no scientific proof for the claim.
Be it dark colours or underwires, there is no way that your bra can trigger breast cancer.
So this one needs to be forgotten right now. However, wearing the right size is extremely important, to ensure the wire does not dig into the breast tissue causing discomfort.
So, ladies, feel free to wear your underwired bra every day, if you may!
5. Your bra is the same size across brands
Since it's quite a task to figure out the perfect bra size, we all take comfort in thinking that the same size works across multiple brands.
However, different brands have different sizes for different bras.
These sizes are determined on the basis of the model's body type. And each brand has its own 'fit model'. So, it's always good to measure yourself and check.
6. Any bra can be used as sports bra.
Physical activity makes breasts bounce up and down and even jiggle.
Continuous and repetitive movements can result in soreness, pain and sagging. Sports bras are designed to reduce this movement.
It doesn't matter what size breasts you have, everyone experiences bounce during physical activities.
Therefore, every woman, no matter what her size is, should wear the right sports bra while running or exercising.
7. Minimiser bras are uncomfortable
Minimiser bras are especially designed to make sure that your breasts have the right compression and are contained without ever feeling squashed.
They are constructed using a supportive cup with minimal stretch, which means that you will feel completely at ease in the bra without ever feeling trapped or restricted.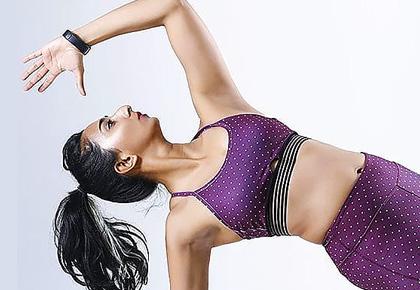 Lakshmi Subramaniam is senior manager, product and design at Zivame.
TELL US: What basic style tips do you follow? Share your comments in the messageboard below.