She's bold. She's cute. And she's on the cover!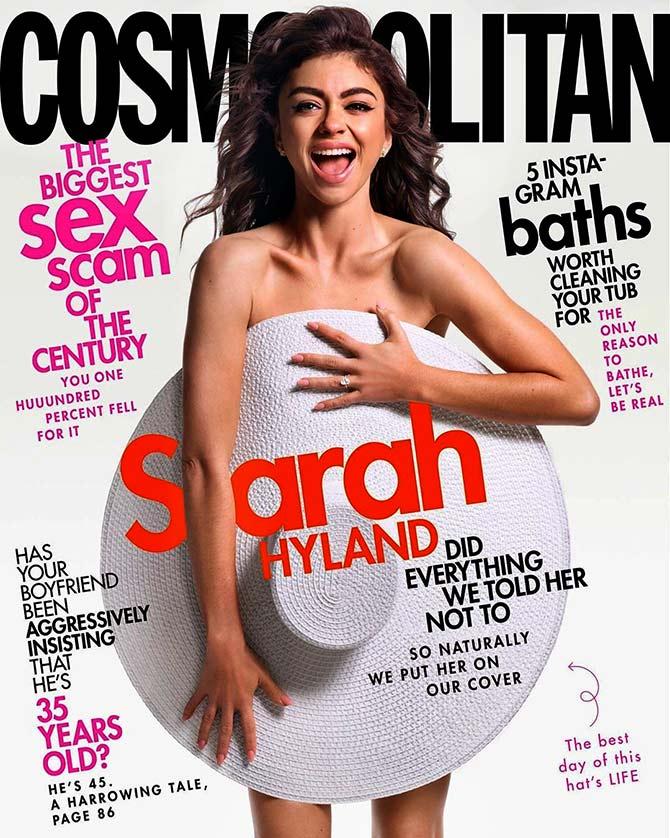 American actor Sarah Hyland looks refreshing on the cover of Cosmopolitan's May issue.
The Modern Family star is seen confidently posing behind a giant hat flaunting her engagement ring on the magazine's latest cover.
'What... you don't go out wearing just a hat and an engagement ring?' the 29 year old actor wrote on her Instagram sharing the cover along with a bunch of pictures from the photoshoot.
'Weird. It's an honor to be on the cover of @cosmopolitan living my best Carrie Bradshaw life. I hope you guys love this as much as I do!!' she added.
'Sarah Hyland did everything we told her NOT to do so we put her on the cover,' the magazine claims on the cover.
The actor who suffers from a condition called kidney dysplasia -- a chronic birth condition that affects the normal functioning of the kidneys -- has had two kidney transplants and over 16 surgeries so far. Click here to read her inspiring story!