The singer has penned an inspiring note to all those who are fighting a quiet battle indoors.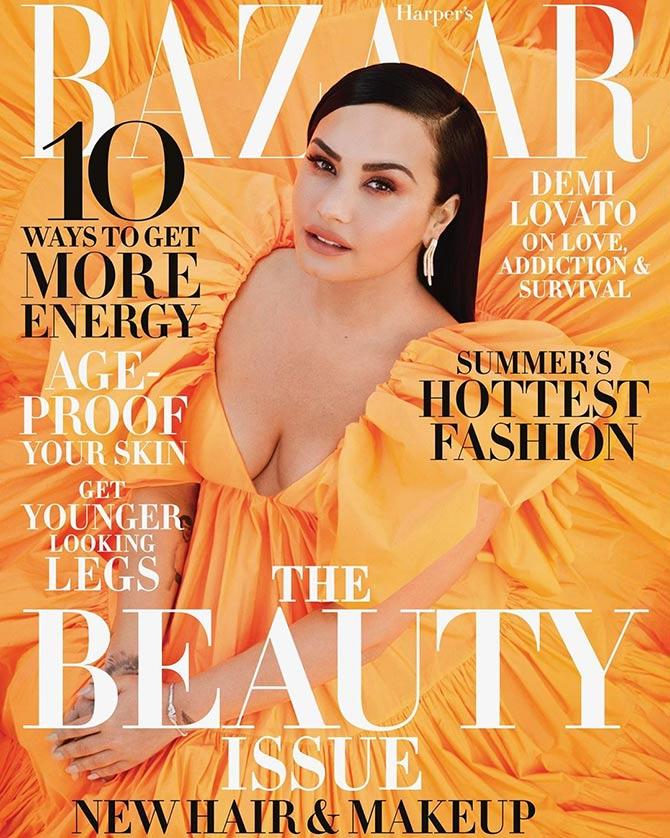 When Demi Lovato was interviewed and photographed for Harper's Bazaar magazine cover between February and early March, like most of us, she didn't have the faintest idea of the COVID-19 pandemic and how it will change our lives.
A month later, the singer has shared the magazine cover and special edition which has an inspiring message for all of us.
'There are so many people alone with their thoughts right now. Some people are home alone or don't have family or pets; they only have their minds and their thoughts. We have to learn to quiet our thoughts with things like meditation, checking in with friends, or finding things that will help you grow emotionally and spiritually,' Demi shared her thoughts about surviving the situation.
Here's another photograph from the shoot in which Demi is seen in a sleeveless Valentino gown with a plunging neckline.