International model Pooja Mor and Vicky Kaushal are both engineers.
Scroll down to find out what else they share in common!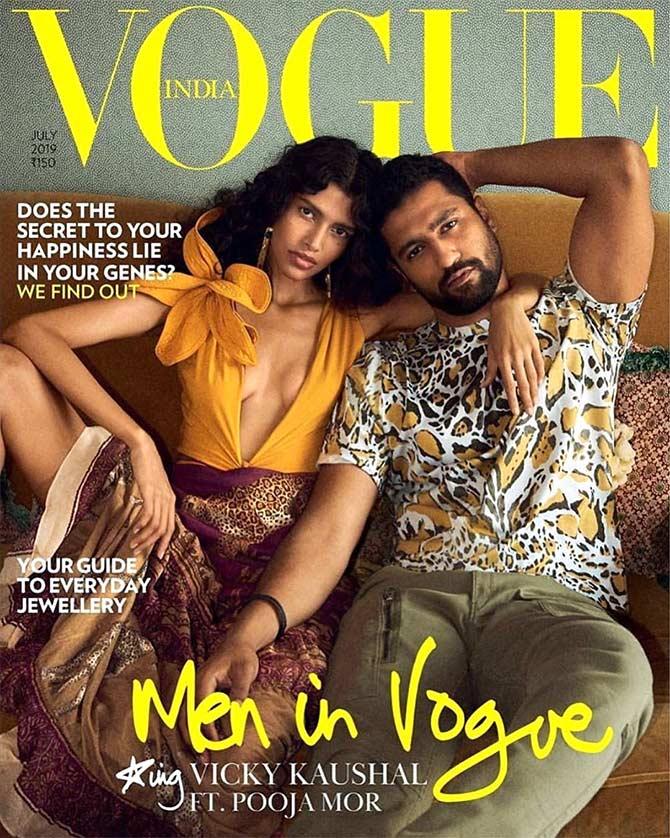 Vicky Kaushal maybe the latest heartthrob of the nation.
Over the last two years, the 31 year old has managed to have his hands full -- from films to product launches to glitzy magazine covers, he's done it all.
In the latest Vogue cover, Vicky is seen sharing space with supermodel Pooja Mor.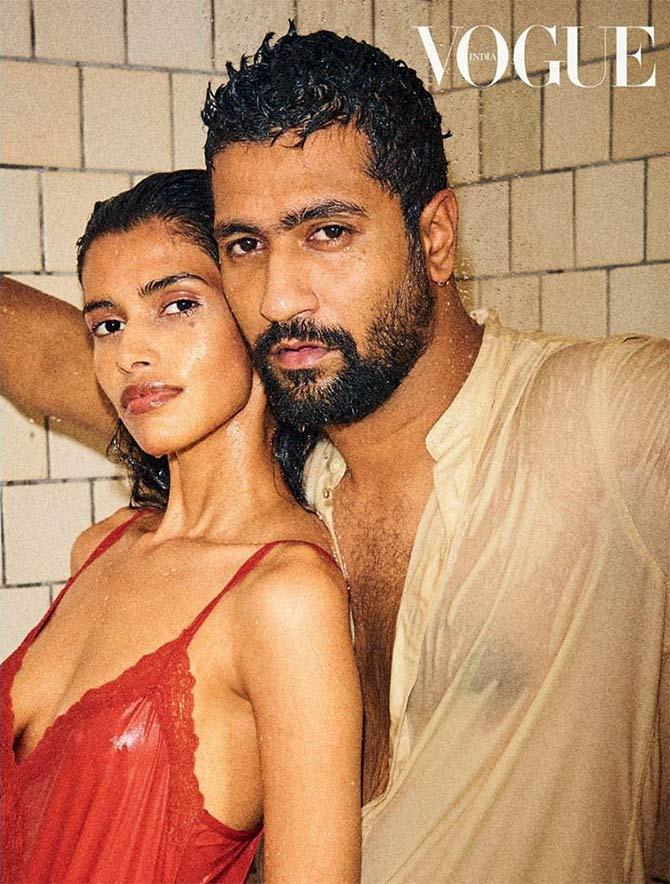 Besides the fact that both Pooja and Vicky have a degree in engineering, it is interesting to note that eventually both quit engineering to pursue their passion.
While Pooja chose modelling and went on to become an international star, Vicky opted for films.
Having brought up in a middle class family, Vicky's father had wanted his son to become an engineer and have a stable life and career.
Vicky even completed his engineering degree in electronics and telecommunications from the Rajiv Gandhi Institute of Technology in Mumbai.
When he was studying, he went on an industrial visit to an MNC made him reconsider what he really wanted from his career.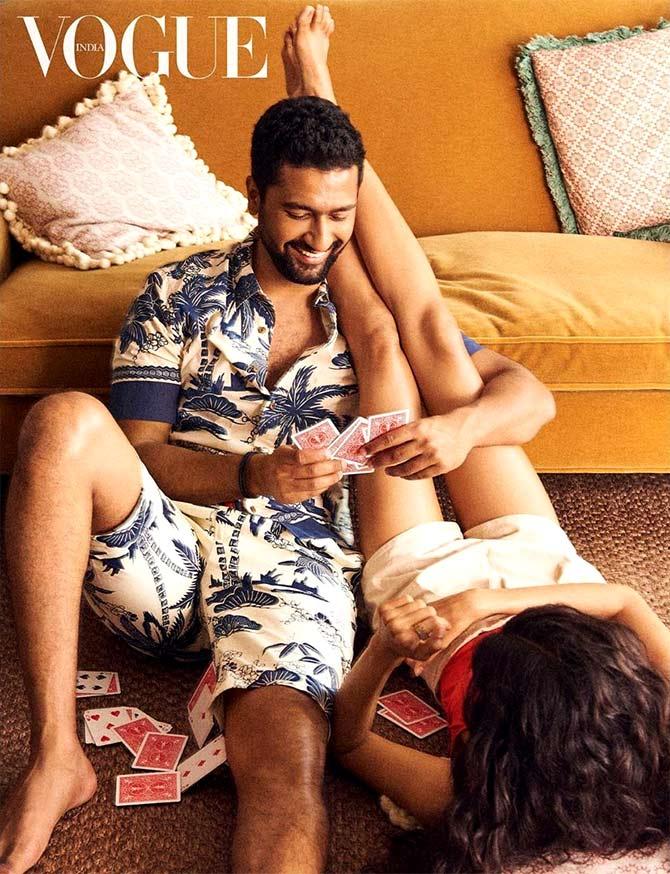 In a candid interview with Vogue India magazine, the actor revealed what prompted him to switch to films.
'Don't get me wrong, I love engineering,' Vicky said in the interview.
'I don't know what my kids will do, but I'm going to make them do engineering -- three months full masti, then study hard for one month and pass your exams. They can do whatever they want after that,' he said.
Speaking about the experience that changed his life, he says, 'I didn't know what I wanted to do, but I knew I definitely did not want to do that (work in an MNC).'
'I was always active on stage. I was a shy kid, but I felt very liberated on stage. I'd think, 'Arre yaar, platform mil gaya to do something.' Whatever I couldn't do here, I could do there.'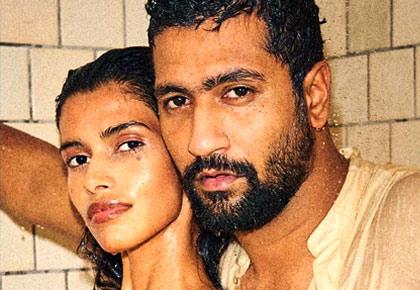 TELL US: Have you quit your job to follow your passion? Share your story in the messageboard below.