Model. Ocean saviour. Anti-plastic crusader. Anja Rubik wants you to say NO to plastic.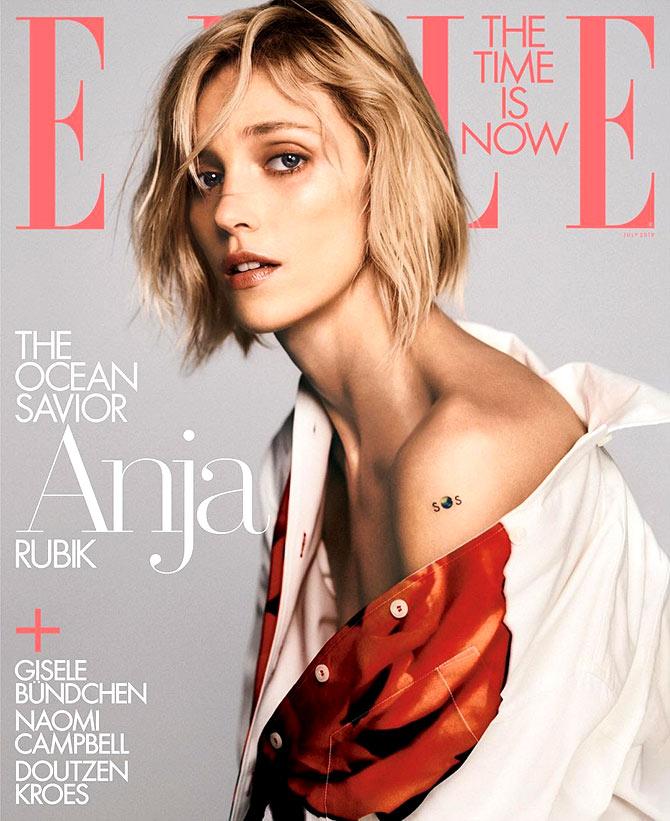 Polish supermodel and avid scuba diver Anja Rubik has chosen her Elle cover to strike an important conversation about plastic waste.
Dressed in a unbuttoned white Prada shirt, she sports a SOS tattoo on her arm.
Her message for people is simple: 'Today we are at a turning point! We have managed to change the OCEANS at a faster rate than at any other time during its existence.
'We have used it as our backyard dump for centuries, over-fished from it, killed its wildlife, raised it's temperature and acidity killing it's coral and bio diversity. All is not lost!
'Let's start shaping the future and let's remember 'no ocean, no life; no ocean, no oxygen for us to breath with.'
Whenever Anja would go scuba-diving, she'd come up with huge bags of plastic and trash.
On researching, she discovered that 8 million tons of plastic are dumped into the oceans each year.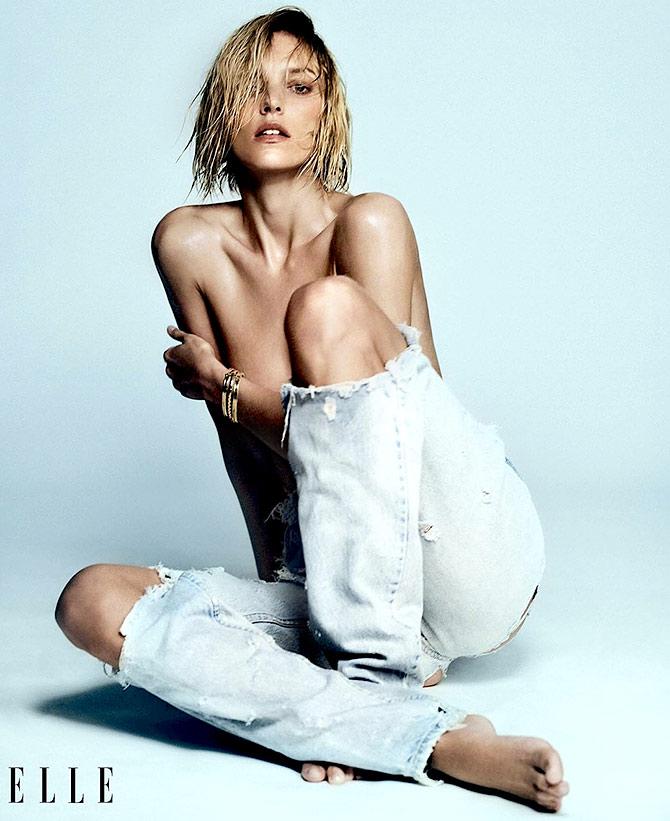 Anja wants the fashion industry to wake up and take note of the damage they have been doing to the environment.
'We are the experts in change, and we are able to drive movements and create trends faster than any other industry in the world,' she says.
'We should use that power to make sustainability no longer just a catchphrase, but the only way forward.
'We as the industry need to fundamentally change our relationship with the planet.'