Ayushmann Khurrana's cover proves that colours are not gender specific.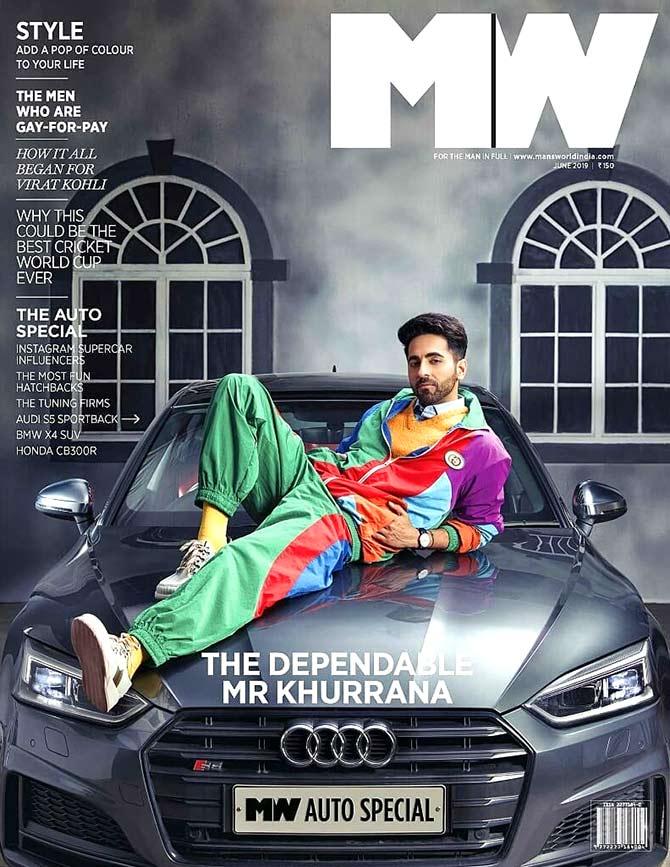 Ayushmann Khurrana is clearly not afraid of wearing too many colours.
The actor graced the cover of Man's World in a multi-colour track suit.
Titled 'The Dependable Mr Khurrana', the cover celebrates the actor's journey.
'From the 'common man' representative to becoming one of the poster boys of quality -- and commercially viable -- cinema, Ayushmann Khurrana has proved that he has enough acting muscle to shoulder solo projects. This year, he has a number of releases, making him possibly the busiest actor in the industry,' the mag wrote as they unveiled the cover.
The cover has been photographed by Taras Taraporvala.
In an interview with the mag, the actor has revealed some of his challenges.
'I started getting attention from other women apart from my wife, so I've been through that phase where my head went bonkers after tasting fame.'
'We've (Tahira) known each other since we were kids, we've done theatre together. She used to write for a theatre group and I was the actor. So we've always seen life together,' he added.