Huma Qureshi raises the temperature on Femina's latest cover.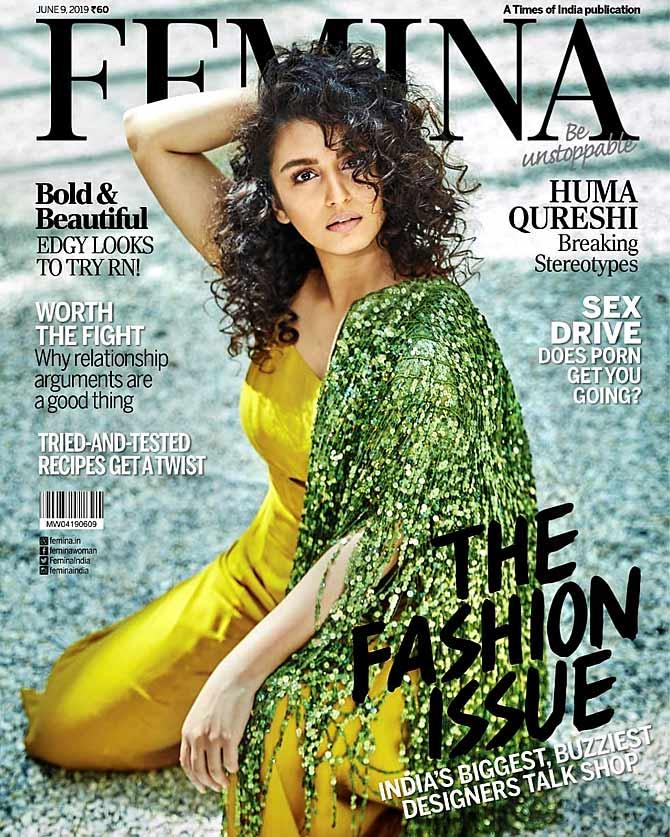 Huma Qureshi's latest Femina cover will have you working up a sweat.
Sporting gorgeous curls, the actor wows in a mustard jumpsuit by Spring Diaries.
She completed the look with a green sequinned jacket by Rocky Star, and nude make up.
Unveiling the cover, the mag wrote: 'Hello hotness!'
Photographed by Rohan Shreshtha, the cover has been styled by Prachiti Parakh.
Talking about how she handled body shaming in Bollywood, Huma revealed: 'Two years ago, I shot for one of the most beautiful and special covers of my life, with Femina.
'It was about being unstoppable, and one of the first few times where I came out and said 'I will not apologise for the way I look'.
'It was a picture of me with a mannequin in front. There was a lot of chatter about it, and I felt proud.
'It's amazing that we in India are having this conversation. It is not cool to body shame.
'These superficial constants of beauty need to be shattered. We can't become slaves of it because it sells.'
She added: 'I just try and not read anything nasty because it will only lead to a downward spiral.
'Do I identify with what's being said? No. Am I really what they say? No. So why should I get worked up over it, or bother about it?'