The actor channels her inner diva as she sports a summer look.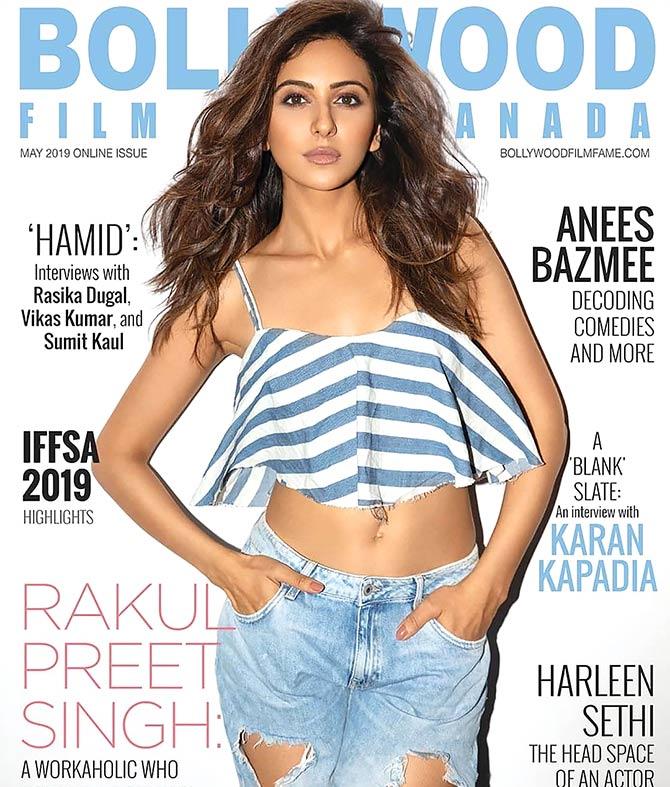 Summer is here and Rakul Preet Singh makes a case for the PERFECT summer look.
Dressed in ripped jeans and a cropped top, the actor showcases her washboard abs.
With her hair worn in a disheveled mess, Rakul Preet sported bold eyes and brown lips.
She unveiled the cover on her Instagram page to her 8.3 million followers.
In an interview with the mag, the actor has spoken about loving what she does and working hard.
'I love my work. Like my Twitter account says, 'Build a life you don't need a vacation from.'
'My job is a vacation for me,' she added.