Rakul Preet Singh lets her inner diva loose on the cover of the Magazine.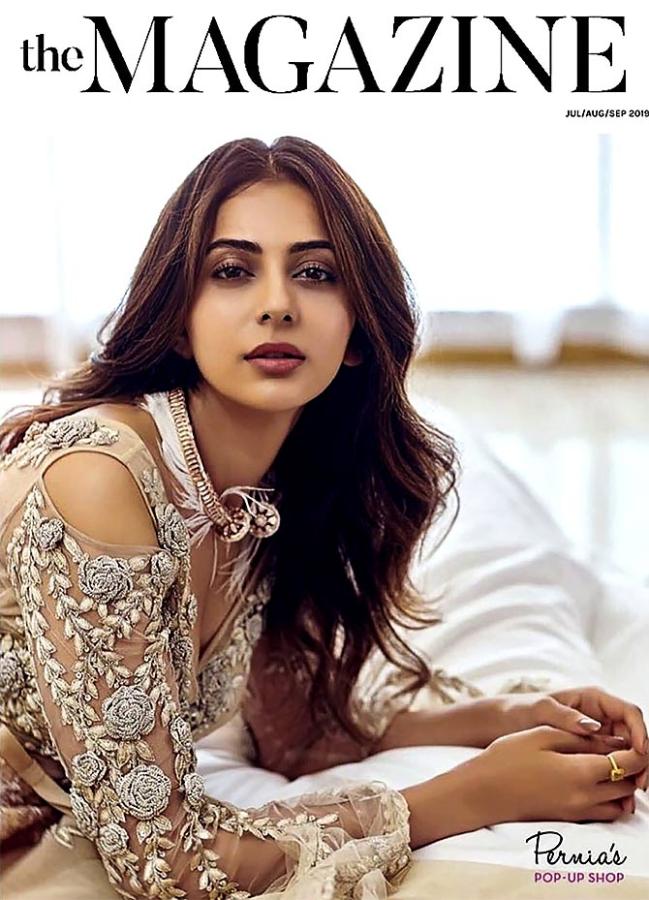 Looking gorgeous in a beige and gold embellished gown, Rakul Preet Singh stars on the cover of the Magazine's latest issue.
'I think the first thing is to be really happy from within and that reflects on your skin. Everything else is secondary,' she said in an interview with the mag.
When quizzed about her sartorial choices, she added, 'My personal style is all about comfort. I think that anything you are comfortable in you'll be able to pull off and look stylish in.'
'I am not a person who is nervous. I get very excited since I've always wanted this (acting); it was surreal and I had happy butterflies.
'The stability comes from the fact that I am doing what I love and that just makes me very very happy and positive I guess,' the actor revealed talking about her initial experiences in the film industry.
Rakul Preet also shared her fitness secrets and beauty routine.
The cover has been shot by The House Of Pixels.