The 21-year-old posed as Barbie in a pink bathing suit in a giant plastic box.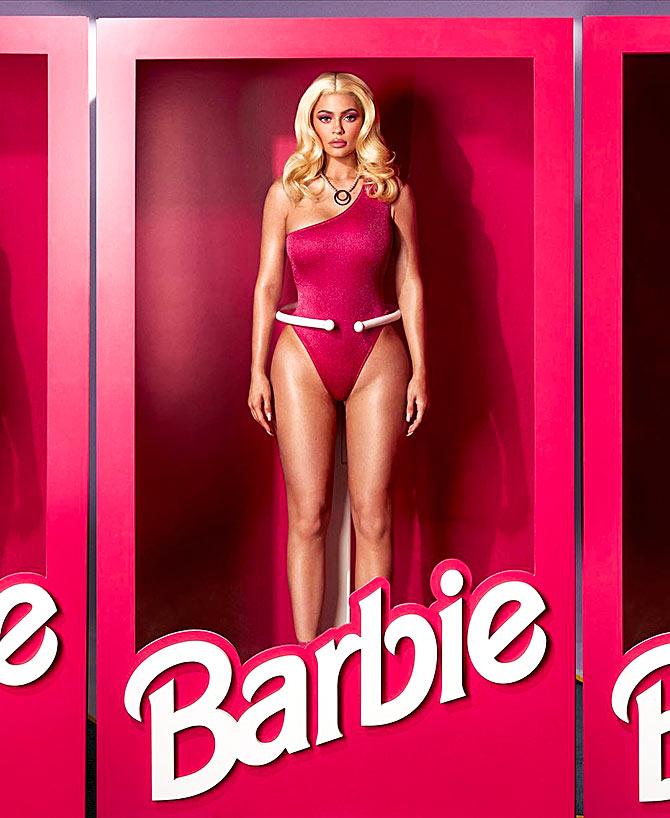 Photographs: Courtesy Kylie Jenner/Instagram
'Kylie Jenner dresses up as a real-life Barbie in a giant box as she says 'life in plastic, it's fantastic,' reads a caption on the make up mogul's Instagram page.
The TV personality had a huge surprise in store for her fans as she uploaded her pic as Barbie.
Wearing a pink bathing suit, Kylie posed in a plastic box. Her hair styled in soft curls and a plastic band around her waist, Kylie nailed the look.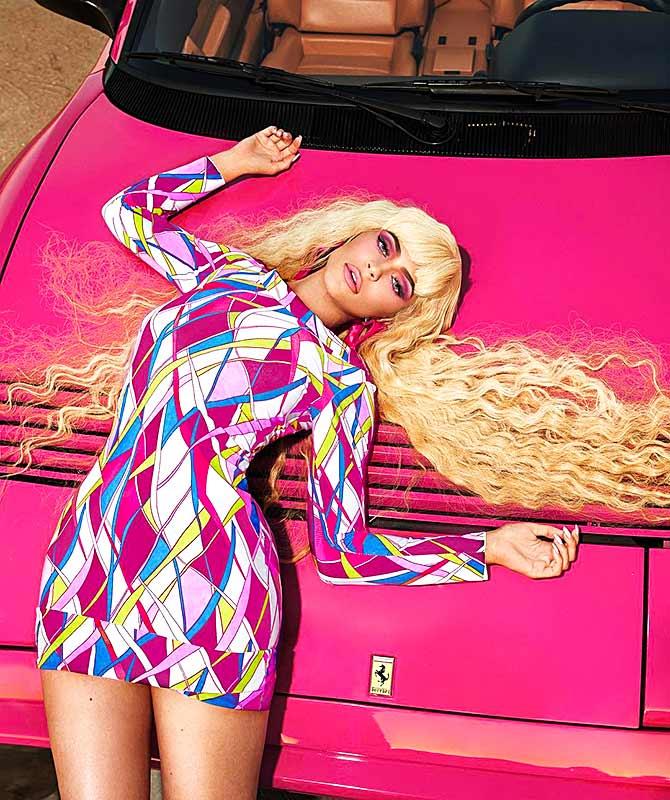 For a second look, Kylie changed into a multi-colour dress. She completed the look with a blonde wig.
Posing on the hood of her hot pink car, she could be easily mistaken for a life-size doll.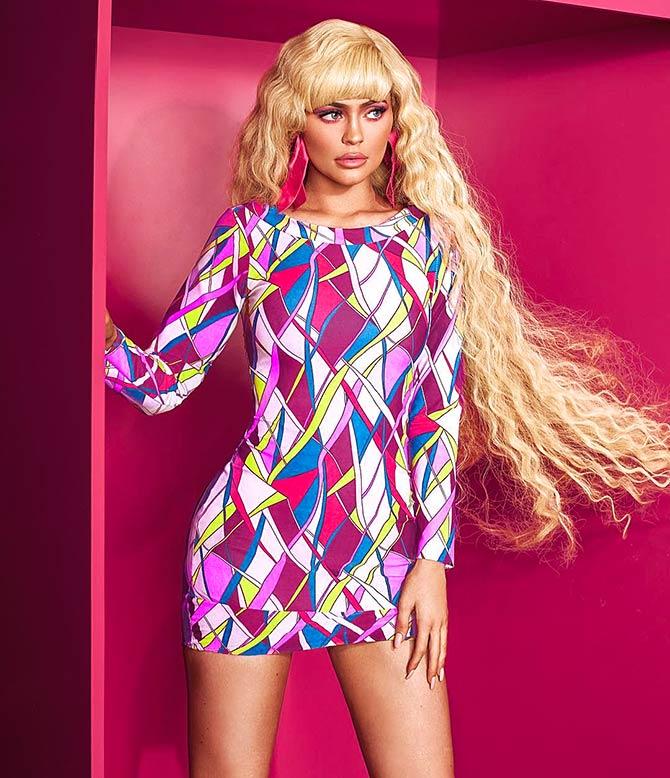 Kylie did a fabulous job of channeling her inner Barbie.