Neena Gupta shares her secret tip to cover grey hair during the lockdown.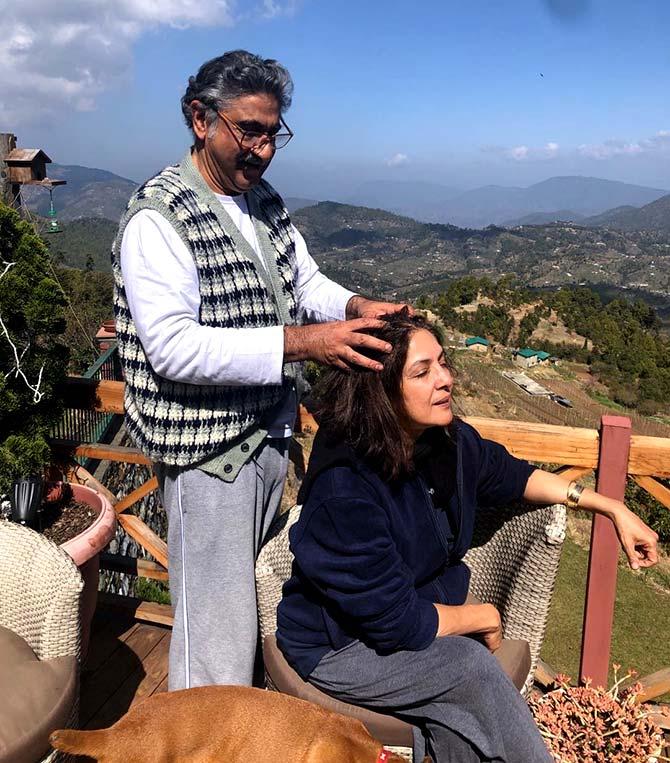 Fixing grey hair can be a big issue during the lockdown, especially when you can't step out to visit the parlour.
However, Neena Gupta has a little beauty trick to hide those ageing strands.
In an Instagram video, the actor speaks about her house in the mountains, where there is no parlour close by and no chance she can visit one due to the lockdown.
So, she uses her 'mascara' to cover her greys. 'Aap ek lashes wala mascara lelo and apne baalo ke aage aage lagalo (take the mascara and use it to touch up your grey strands)' she shared on the video.
According to the actor it is helpful especially when you are talking to family and friends on social media.
'I did that and I think it is working,' she added. 'When you wash your hair, the mascara will go. Just try it.'
In an earlier video (external video) she shared a few more beauty tips. 'Wondering how to get an upper lip threading done. Take a wax strip and use it,' she suggested to her followers.
As she couldn't step out for a pedicure, she cut her nails and used a loofah to clean up.